'Everybody Loves Raymond': Peter Boyle Had 1 Smelly On-Set Habit
It's been 15 years since Everybody Loves Raymond aired its series finale, but fans are still watching reruns all the time. The famous Long Island family kept viewers entertained with their heated arguments sprinkled with wholesome moments, and fans returned each week to see what new things the Barone family would be upset about this time. 
As with any long-running television show, the cast of Everybody Loves Raymond grew to be very close over the years. So close, in fact, that even their personal habits became a bit too family-like for comfort.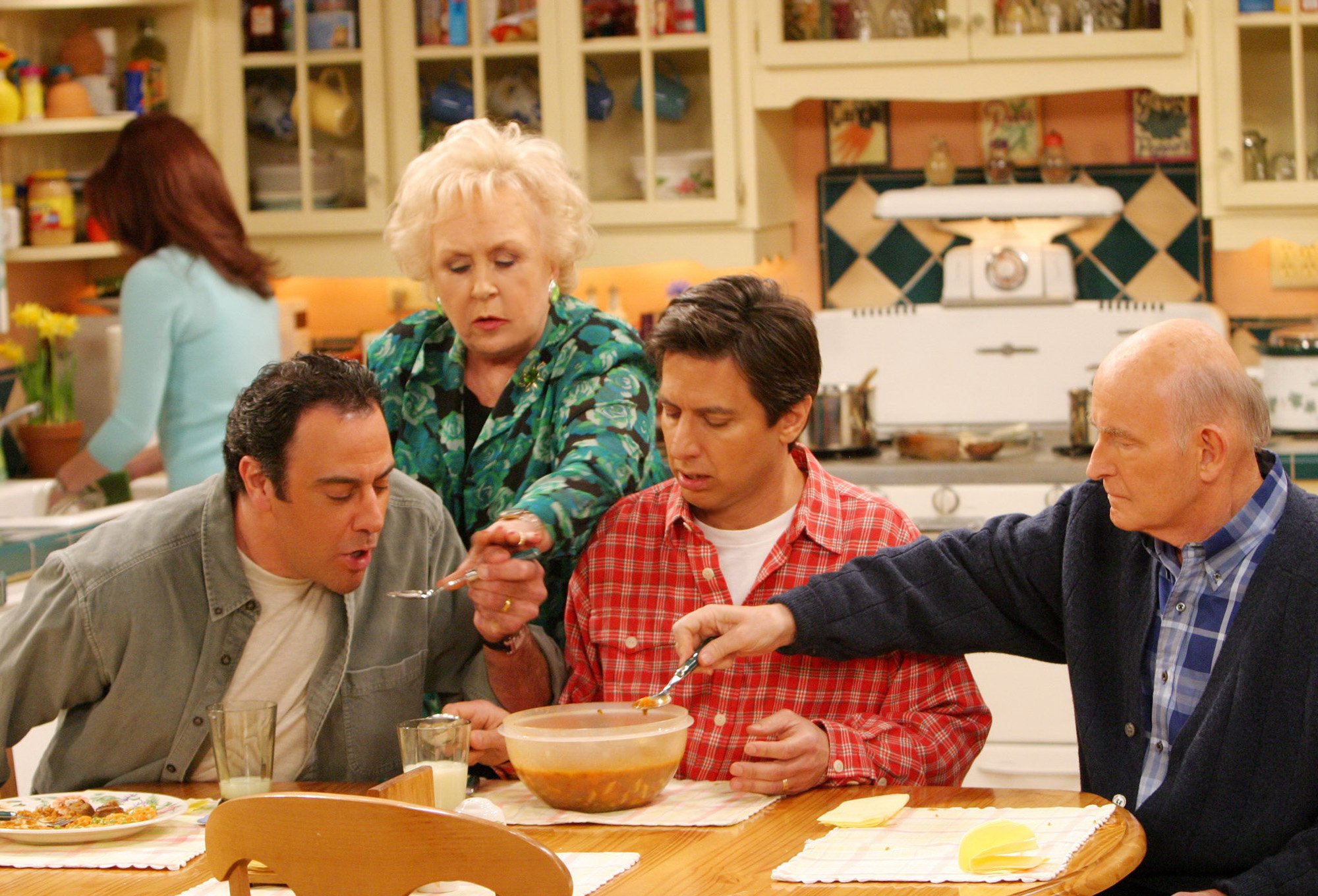 Everybody Loves Raymond had a successful life on CBS
When Everybody Loves Raymond came out, it followed in the footsteps of shows like Home Improvement and Roseanne in that a stand-up comedian was cast as the lead of the show. Ray Romano was a successful comedian at the time and, after getting noticed doing a stand-up routine on The Late Show with David Letterman, began searching for a team of writers who corresponded well with his style of comedy.
What we got was Everybody Loves Raymond, a sitcom centering around the Barone family: Ray Barone (Romano), his wife Debra (Patricia Heaton), their children, Ray's parents Marie (Doris Roberts) and Frank (Peter Boyle), and Ray's brother Robert (Brad Garrett). The always-at-odds family members were constantly arguing about something, but each episode turned around with its own wholesome moments to remind everyone what family is all about.
Late actor Peter Boyle was a key element in the show's success
Romano may have been the lead, but it was his co-stars who truly set the tone of the show. Brad Garrett's portrayal of Robert still living at home with his parents kept viewers in stitches for many seasons and ended up with the great pay-off of watching him move into his own apartment. Patricia Heaton's role as stressed-out housewife Debra played the relatable card for viewers, as she hated the constant unannounced interruptions from Ray's family members and didn't always get along with them.
Peter Boyle, who played Ray's dad Frank, was yet another big piece of the puzzle. Frank's constant stubbornness clashed with his wife's manipulating control-freak nature but, at their cores, they still love each other greatly and it was important to show that throughout the show's seasons. Frank also clashed with his two sons in that he wasn't intimidated by his wife, while they were constantly intimidated by the women in their lives. 
Boyle died in 2006, as reported by Hollywood Reporter, less than two years after Everybody Loves Raymond ended, at the age of 71. Boyle had suffered from cancer for a few years while still filming the show. 
Peter Boyle had an unfortunate on-set habit
As if they were a real family, the cast of Everybody Loves Raymond became extremely close while filming for close to a decade — almost too close. Brad Garrett once admitted to reporters that Boyle would constantly fart while on-set. 
"I adored him," Garrett said to Fox News. "To this day we don't know if it was voluntary or involuntary. It was definitely something to contend with but after we ended up knowing who it was on the set, we were able to get along with our business again. Sometimes it's just knowing."
Honestly, it sounds like a method-acting way for Boyle to get into the character of Frank! Whether his flatulence issues were medical or just due to a lack of self-consciousness, it is clear that the cast of Everybody Loves Raymond cared for one another to put up with things like that for almost a decade. The classic sitcom will always hold a special place in fans' hearts, as will the late Peter Boyle.