'Everybody Loves Raymond': Ray Romano Names His Favorite Episodes
During Everybody Loves Raymond's nine-season run, star Ray Romano and his co-stars earned a plethora of Emmy awards. Many of the sitcom's episodes were based on Romano's own life as well as personal details from show creator Phil Rosenthal.
Though it was hard to pick one frontrunner after the show ended in 2005, Romano named a few episodes that stood out among the rest.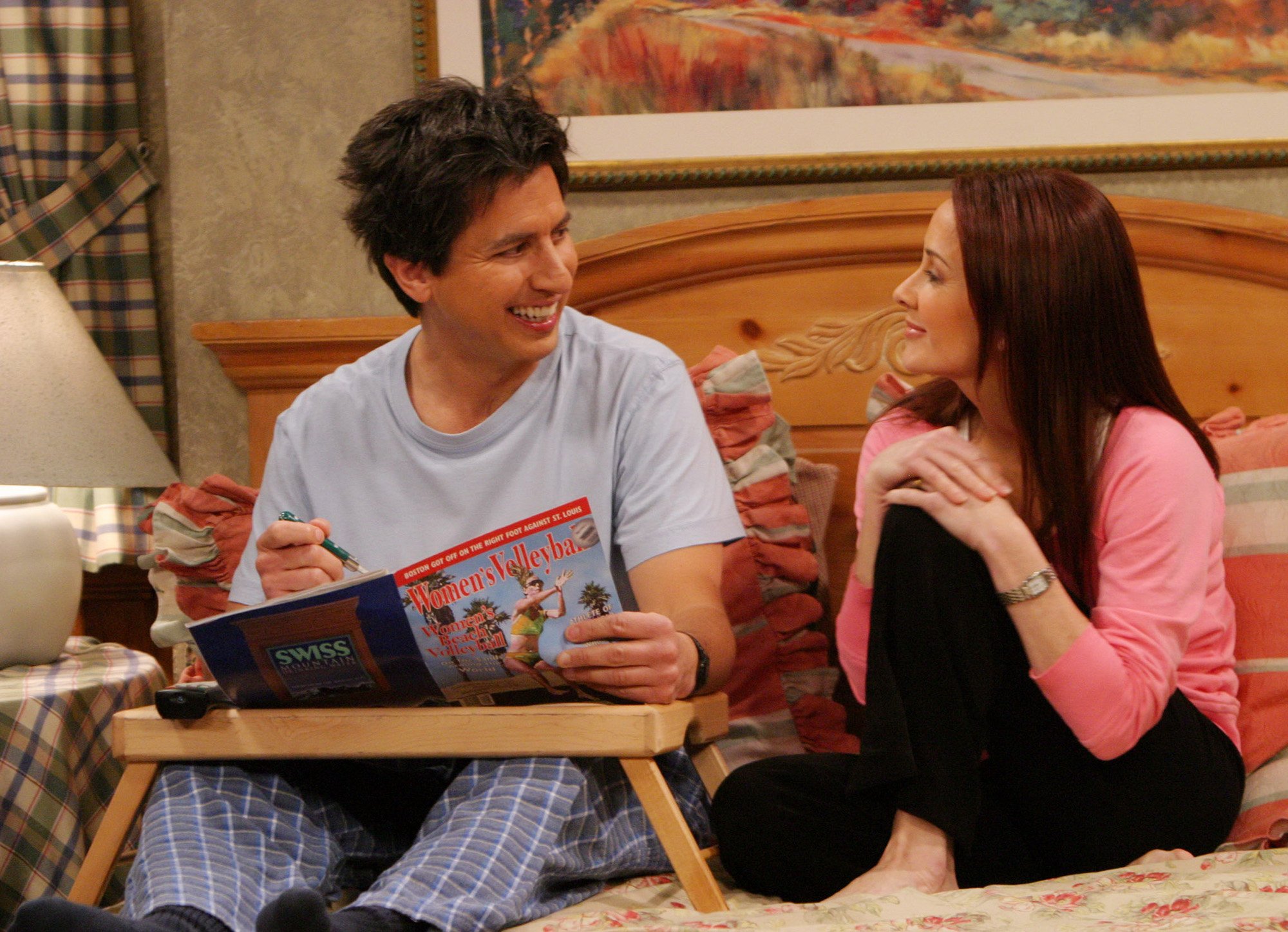 Ray Romano and Phil Rosenthal combine family stories
Apparently, Romano didn't check with his relatives before using some real-life scenarios for material on the CBS sitcom.
"Well, I didn't have a talk before. But I had a couple of talks during," he joked in a 2019 interview with NPR. "First of all, let me just say that, thank God for Phil Rosenthal … who wrote the pilot script. We talked about our families together."
Romano and Rosenthal took aspects of both their families, which made for a hilarious combination on Everybody Loves Raymond.
RELATED: Patricia Heaton Says Doing This in Her Audition Landed Her the Role of Debra on 'Everybody Loves Raymond
"Phil took his parents and my parents and kind of melded them together to become those parents," Romano explained. "So it wasn't an exact portrayal of every … you know, the nitty-gritty of my family."
The Barones naturally quarantined
Cast members Peter Boyle (Frank), Doris Roberts (Marie) Patricia Heaton (Debra), and Brad Garrett (Robert), along with Romano, portrayed the sometimes-too-close-knit Barone family. Despite the frequent arguments between the relatives, Romano still sees a message of unity.
"As annoying as we were to each other, there was a love underneath it all," the Everybody Loves Raymond star told TVLine in July 2020. "The thing about comedy is being able to identify with it. If you see yourself, if you recognize things that you do, you're halfway there. And people are willing to laugh at what we're doing because they also see it in themselves and see it in their relatives."
With nationwide restrictions still in place due to the coronavirus crisis, Romano admits there would be some potential material if the show was still on the air.
"It would make for some good episodes if we were writing the show now," he said. "But we didn't need a quarantine to get in each other's space, because in the show, my mother, it was like she was quarantined in my house anyways. There were certainly a lot of times we couldn't get rid of her. But [a coronavirus storyline] would definitely fit in pretty perfectly with our family."
'Everybody Loves Raymond' faves
When asked to pick his favorite episode from the series, Romano couldn't narrow his answer down to one choice.
"When I do stand-up [comedy] I do a Q&A," he told TVLine. "They'll ask me what my favorite episode is, and I tend to go with "Bad Moon Rising." People seem to love that one."
The storyline Romano referenced featured Debra dealing with PMS. The episode was loosely based on a spat between Rosenthal and his wife Monica Horan, who played Amy McDougall on the show.
RELATED: 'Everybody Loves Raymond': Patricia Heaton's Husband Played This Character on the Show
Romano also had some others in mind at the top of his list. A "personal favorite" of the sitcom star is "Talk To Your Daughter" in season 6, where Ray's daughter asks about the meaning of life. Romano listed another pick entitled "She's The One" from season 7 "where Robert dates a girl and I see her eat a fly."
In the end, Romano had a hard time picking a lone winner, saying "It really runs the gamut."