'Everybody Loves Raymond': Ray Romano Says This Co-Star Was 'The Opposite' of Their Onscreen Character
Ray Romano of 'Everybody Loves Raymond' revealed one cast member was very unlike who they portrayed on the sitcom.
Fans of Everybody Loves Raymond still get to watch the legendary sitcom thanks to syndication and streaming services despite going off the air in 2005. Starring Ray Romano, Patricia Heaton, Brad Garrett, Doris Roberts, and Peter Boyle as the dysfunctional yet loving Barone family, the CBS comedy featured each character with a unique set of personality traits.
Romano revealed that one co-star was nothing like the character viewers saw each Monday night for nine seasons.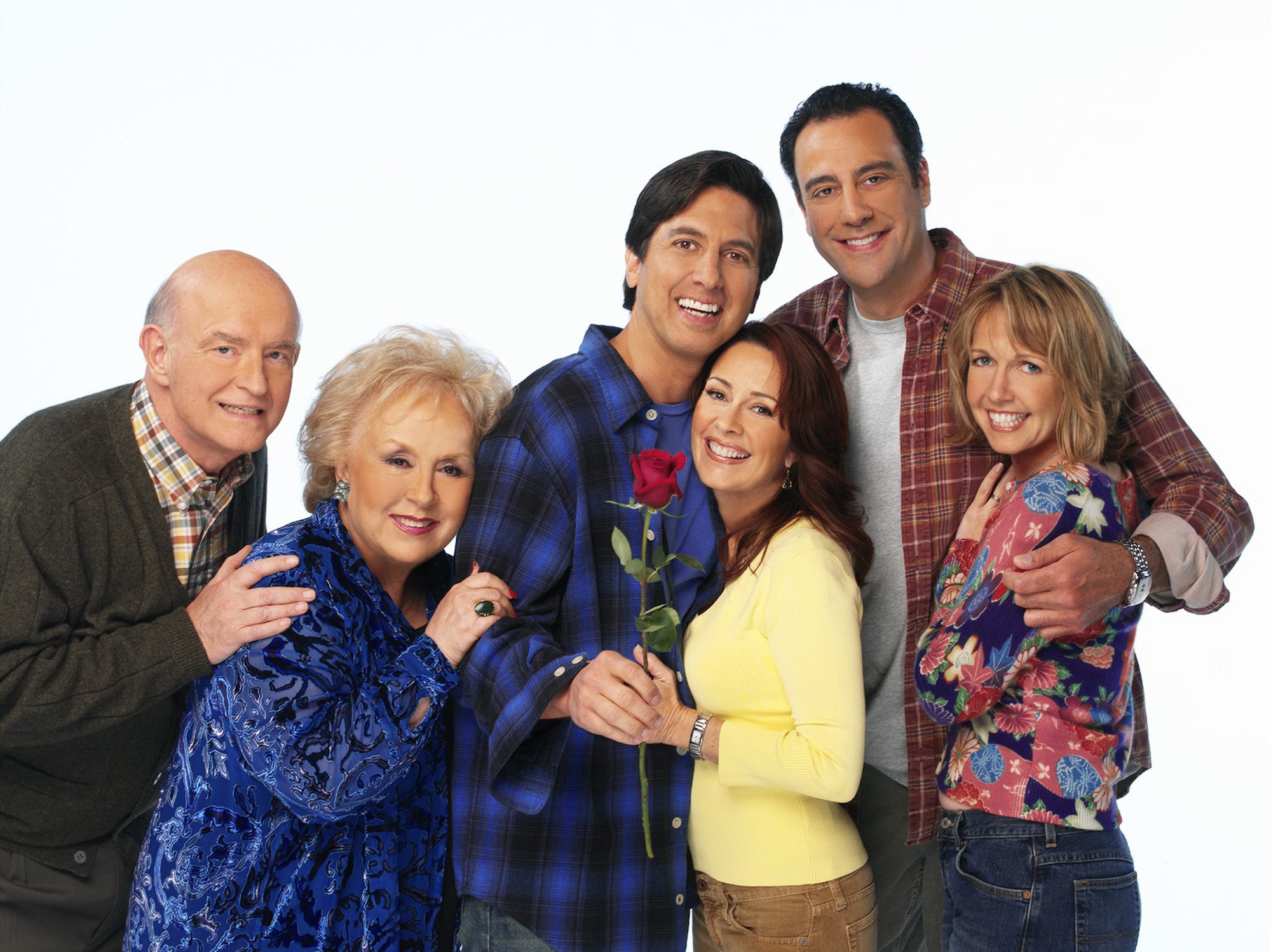 Casting the Barones
The ensemble cast of Everybody Loves Raymond is still considered one of the best in television history. Each actor nailed their character's idiosyncrasies, which were often based on Romano's and show creator Phil Rosenthal's own family members.
Heaton had no problem auditioning as a Ray's wife Debra, a harried mom of three, since she was experiencing those same challenges in her own life. Roberts was an easy pick as Ray's mom Marie due to her theater experience, beating out over 100 other competitors. Garrett came from standup like Romano, but embodied the character of Ray's brother Robert.
When it came time to cast Ray's father Frank – a cranky, intimidating curmudgeon – Boyle landed the role without an audition. He basically showed up in character due to his irritation of being denied access to the lot.
"When I walked in, Ray and Phil were there and I was enraged," Boyle recalled according to CNN, to which Romano commented, "You were in character." 
"You're darn right I was in character!" Boyle added. "I was sweating and yelling."
A rough start for 'Everybody Loves Raymond' star
In a 2011 interview, Romano admitted he had a difficult transition from standup to sitcom when Everybody Loves Raymond began filming. After being recently fired from the NBC comedy NewsRadio, Romano was still unsure of his acting abilities.
"I was wracked with insecurity," he recalled to Fresh Air's TV critic David Bianculli, according to WBUR. "When we were rehearsing our first episode … there's Peter Boyle, and I hadn't really talked to him that much … his reputation just scared me. Who he was, you know this, he was this hulking, strong presence."
Boyle had appeared in several iconic films during his career including Young Frankenstein and Taxi Driver. Romano revealed that the seasoned actor generously encouraged him in those early days.
"During day one of rehearsal … our paths crossed backstage and he just stopped me," Romano explained. "He just stopped me and he goes, 'It's just like water, just let it flow.' And that was it. … I know what he meant. At that moment I was just blown away … this kind gesture of trying to make me feel comfortable. And then we became great friends after that."
Peter Boyle really had to act to portray Frank Barone
Romano described how their friendship grew after that encounter, from dinner outings to in-depth conversations.
"We used to hang out," the Parenthood star said of Boyle. "He used to take me out to dinner and he would say 'Let's go to this place.' … And we'd go to dinner and he would be like the celebrity that everybody would be coming around. … He was a renaissance guy. … He could have a conversation about anything – politics, government, art. Then with me – that was the great thing about him, he would dumb it down with me."
The Everybody Loves Raymond star shared that Boyle was nothing like the insensitive brute he played on the show.
"He was just a great guy," Romano said in praise of the late actor. "He's the opposite of the character he portrayed on TV."