'Everybody Loves Raymond': Ray Romano Shared How Peter Boyle 'Broke the Ice' the First Day on the Set
Everybody Loves Raymond became a hit on CBS for nine seasons. Featuring the chaotic interactions of the Barone family, Ray Romano headed the ensemble cast which co-starred legendary actor Peter Boyle. Romano recalled the first day of filming and how Boyle gave him some words of wisdom that "made everything less scary".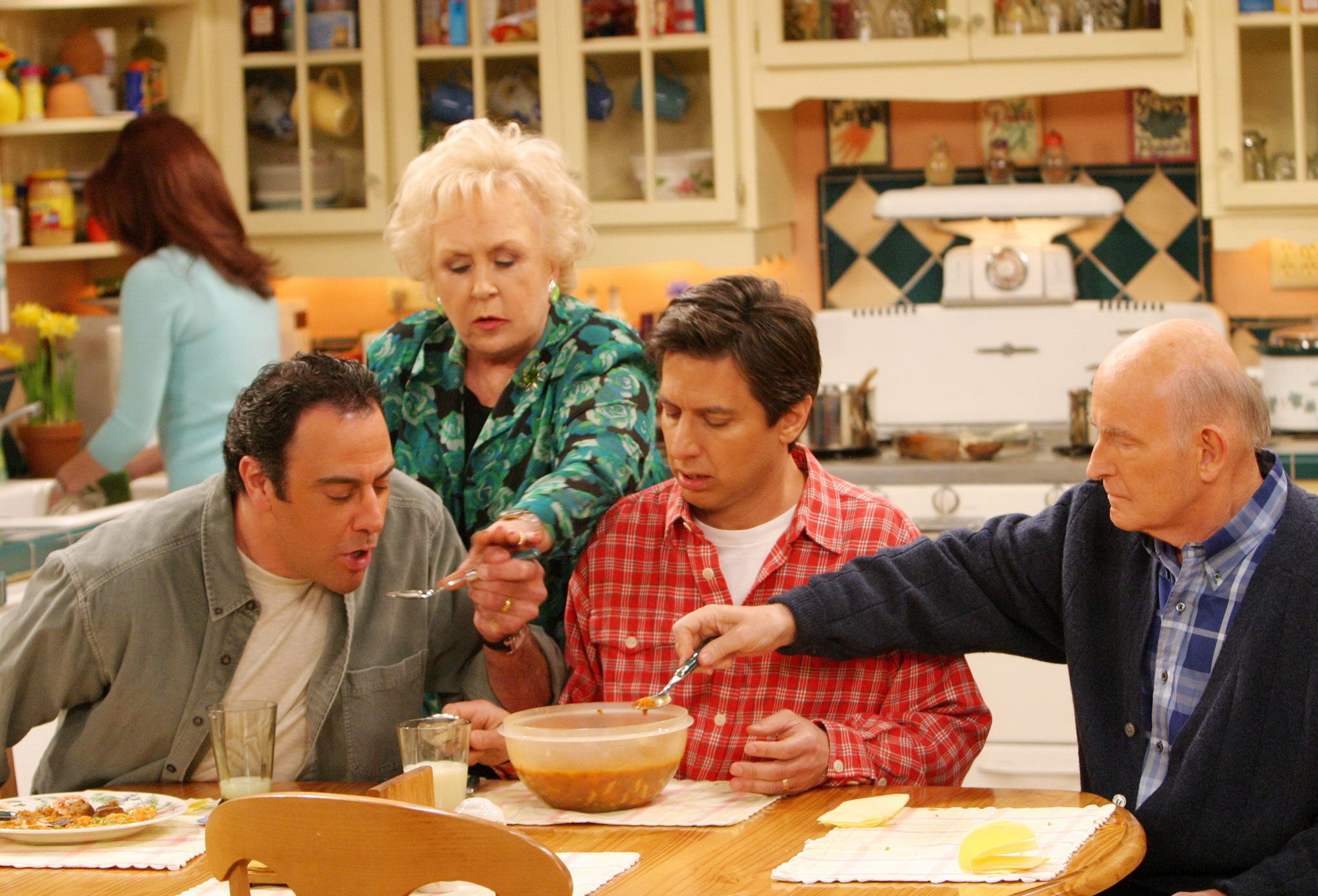 Peter Boyle was the 'exact opposite' of Frank Barone
Boyle had an extensive list of TV and film credits to his name before he landed the role of cantankerous Frank Barone on Everybody Loves Raymond. Appearing in movie blockbusters such as Taxi Driver, Young Frankenstein, and The Santa Clause, Boyle was a pro from day one on set. Playing the abrasive, tactless character on the sitcom was a testament to his acting prowess since Boyle was nothing like the part he portrayed.
"Peter was the exact opposite of the closed curmudgeon character he played on TV," Romano told AARP in 2017. "One of the smartest guys I ever met."
Boyle was clearly a Renaissance man with a wide range of knowledge and experiences over the course of his life.
"He'd talk to Patricia Heaton about politics, and he'd dumb it down for me," Romano revealed. "He spent two years in a monastery with a vow of silence. John Lennon was best man at his wedding to Loraine Alterman, the Rolling Stone reporter who did a story on Mel Brooks."
RELATED: Why This 'Everybody Loves Raymond' Episode is Ray Romano's Least Favorite
Ray Romano said Peter Boyle 'took me under his wing'
Romano was from standup comedy when he launched Everybody Loves Raymond. Starting the sitcom with little acting experience, the Parenthood star was dealing with some nerves when production began and credited Boyle for helping him put his mind at ease.
"He was an icon," Romano said of Boyle. "I was this green kid, knew nobody, scared as hell, waiting for it all to go away. The first day I met him on Everybody Loves Raymond, Peter passed me on the stairs and, non-sequitur, put his hand on my shoulder and goes, 'It's like water, just let it flow', and smiled. Broke the ice and made everything less scary."
The co-stars lived near each other when the sitcom was in production. Boyle became a mentor to Romano and the comedian shared his gratitude for their friendship until the actor's death in 2006.
"We were both here in L.A., with our families back in New York, and we rented apartments in the same place on Pico Boulevard," Romano explained. "We'd run lines together. He took me under his wing."
'Everybody Loves Raymond' star feels acting improves with age
Now that Romano has appeared in various television series as well as films including The Big Sick and Martin Scorsese's The Irishman, he's come a long way with his acting expertise since the early days of Everybody Loves Raymond.
"It's like anything, you get better at it," Romano remarked. "That rule is true for most things, but especially with acting, where you draw on your life experience. … I think that as actors age, the work becomes more organic to them."
RELATED: Ray Romano Described Being Held Up at Gunpoint – Twice