Everyone Forgets Paul Bettany Has Been in the MCU Longer Than Almost Any Other Actor
When people think about the people that have been in the Marvel Cinematic Universe since its inception, they likely think about Robert Downey Jr., Samuel L. Jackson, and the others that hopped on board in the early years.
Hidden in the background, however, is another actor who premiered in Iron Man and continues his role in the MCU today. 
When Paul Bettany took on the role of JARVIS in 2008's Iron Man, he probably didn't think he'd still be a part of the universe 13 years later. Now, he's due for his most significant role within the lucrative Marvel universe. 
Paul Bettany hits the MCU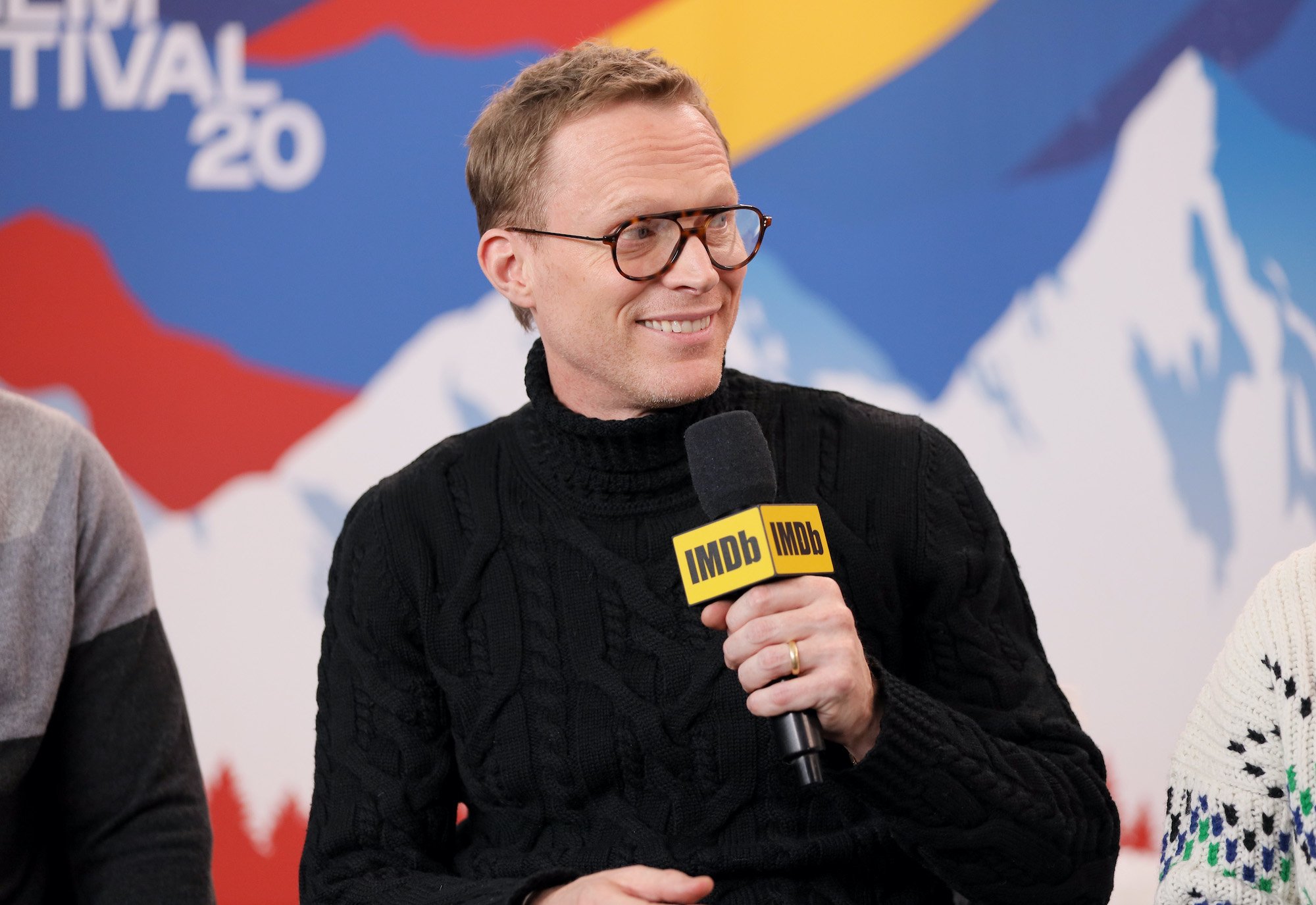 Unless somebody recognized the busy Bettany's voice, they likely didn't know about his franchise involvement unless they read his name on the credits. JARVIS, who started in the comics as a real-life butler akin to Alfred in the Batman universe, was the artificial intelligence system that helped Tony Stark control his suit.
For several movies, JARVIS was the voice in Tony's head when he fought off villains both of this earth and abroad. Bettany got that Marvel money without having to go through the strenuous schedule of being a star, meaning that it was a good role to have.
However, this also made it harder for Bettany to sink his teeth into and commit to the universe how other people have. 
Commenting on how little attention he played to his role, Bettany spoke about the awkward situations that came with it.
"This is robbery," Bettany told Digital Spy in 2012. "I walk in, I say some lines on a piece of paper for two hours, and then they give me a bag of money and I leave and I go about my day… I'm plagued by fanboys who love Jarvis… They come up and I've got no idea what they're talking about. I've got no idea about Iron Man… I don't get sent the whole script."
Paul Bettany has a Vision
RELATED: MCU Fans Jokingly Exposed Paul Bettany As a Robot in a Behind-the-Scenes Photo
Not long after this interview, Bettany's role got a little bit juicier. JARVIS became the brains of an android equipped with the infamous Mindstone called Vision.
He was no longer a digital voice, but a living, breathing being. With more to do than guide a metal suit, Vision became one of the most powerful beings in the entire MCU. 
Although he never got a starring spot the same way that Iron Man or Thor did, Vision appeared in several movies as insurance for the other heroes. From Civil War to Infinity War, Vision grappled with what it meant to become a living creature. After sparking up a romance with Scarlet Witch, however, he got the greatest lesson in humanity.
Unfortunately for him and the rest of the Avengers, however, Vision was killed by Thanos in the thrilling final battle of Avengers: Infinity War. Presumed to be permanently dead, however, his next appearance shows that Vision isn't dead — at least not in the films themselves.
Does Vision come back to life?
In WandaVision, viewers will see both Vision and Scarlet Witch, played by Elizabeth Olsen, as they live an idealized life in the suburbs. A far cry from the cataclysmic ic events last time we saw him, the film is taking advantage of its television setting by offering something different that remains in the MCU spirit.
Not much is known about why Vision appears alive and well, but some believe that it could be a psychic projection put forth by either Wanda or an unnamed villain. Regardless, WandaVision is rewarding Bettany as one of the MCU's most prominent players by finally giving him the bigger role that escaped him until now.
Whether this is the end for his MCU work or a sign that it is just beginning, Wandavision will let Bettany shine when it hits Disney+ at the end of 2020.