Why Everyone Was Making Fun of Christina Haack's Eyelashes on 'Flip or Flop'
Christina Haack is known for looking glamorous while designing homes on Flip or Flop, but the HGTV star didn't always know what she was doing when it came to hair and makeup. Here's why Haack said everyone was making fun of her lashes and what she did about it.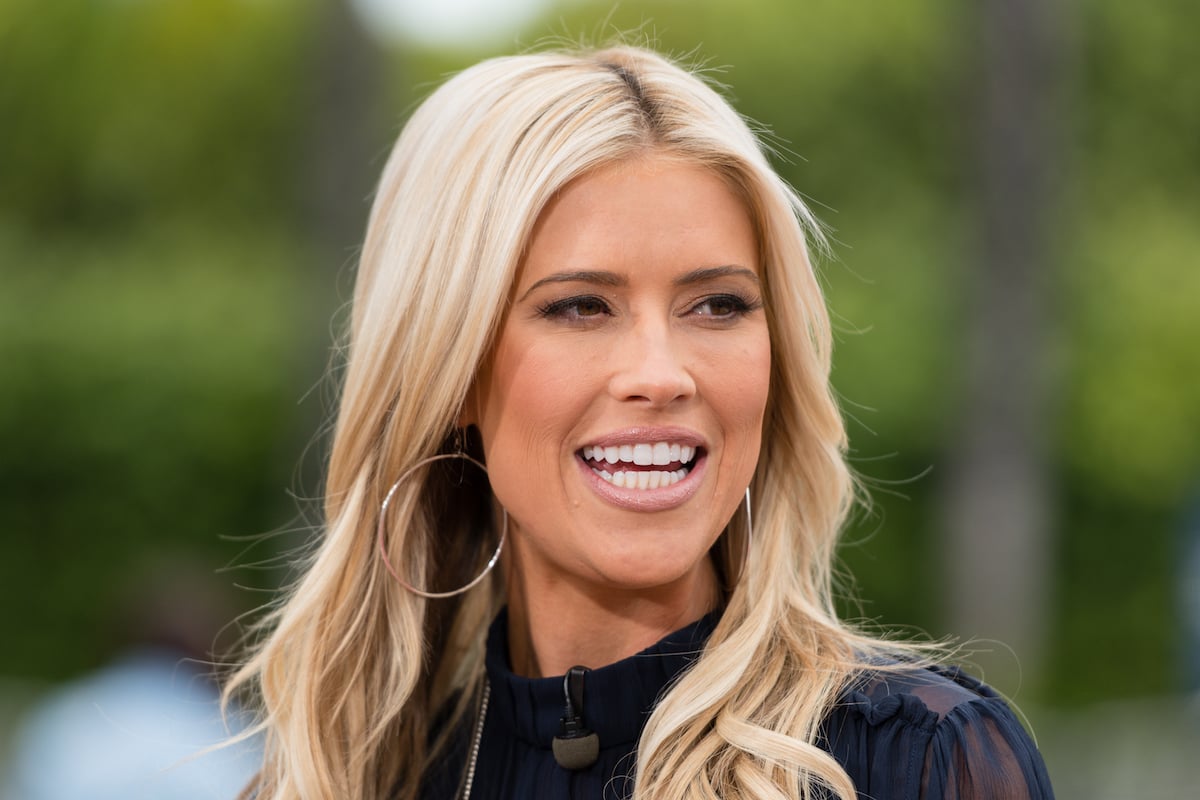 Christina Haack met her best friend and makeup artist through her ex-husband, Tarek El Moussa
Haack also has a behind-the-scenes show called Christina on the Coast: Unfiltered, where Haack, her friend Houston, her publicist and friend Cassie Zebisch, and HGTV moderator Ben Balthazar spilled the tea behind each episode.
On Unfiltered, Houston revealed that she met Haack through the HGTV star's ex-husband, Tarek El Moussa – or, more specifically, through El Moussa's sister, Angelique. Angelique is the owner of Latitude 33 Hair Artistry and Latitude Loft Hair Artistry.
"I've known Christina for about six years now, since before Flip or Flop ever started," Houston shared (via HouseBeautiful). "We met because I worked with Tarek's sister for a long time."
After Haack and El Moussa finished filming the first season of Flip or Flop, Angelique gave Haack the makeup artist's phone number.
Christina Haack met her best friend because everyone was 'making fun' of her eyelashes on 'Flip or Flop'
On Christina on the Coast: Unfiltered, Shannon Houston recalled the first time Christina Haack reached out to her, starting what would be a long-lasting business partnership and friendship.
"I remember she texted me," Houston described, "And she said, 'Everyone's making fun of my lashes, and I'm so bad at my makeup. Can you please help me? I don't know what lashes to buy!'"
Haack and Houston laughed as they reminisced about the early days of Flip or Flop. "All I would do is, like, stick on these lash extensions and not even put mascara on and put on a little powder," Haack explained. "That was my go-to – it took about five minutes."
But since connecting with Houston, Haack has tweaked her hair and makeup style, and the two women became close friends. Haack frequently promotes Houston's makeup line, Pink Dust Cosmetics, while Houston supports the Flip or Flop star's interior design work. 
The 'Flip or Flop' star described her signature eye makeup look
Christina Haack shared some of her beauty secrets and makeup tips with ET in 2017. The Flip or Flop star likes to keep it simple, so one of her favorite products is an "everything" palette.
"This is a good one because this has, like, everything you could need," Haack described. "It has the eyeshadow you apply, the perfect brown eyeshadow, a bronzer, and then it has [blush] for the cheeks."
Haack said she would do extra glam while filming for HGTV or attending a red carpet event, but her go-to everyday makeup look is a bronze smokey eye. Shannon Houston, her good friend and makeup artist, said Haack's signature look is eyeliner, separate faux lashes, and a nude lip.
"I have hazel eyes, so I feel like a bronze smokey eye just really brings out the different colors," Haack said. "I just think it's really pretty. For me, when I look at photos of myself, that's my favorite look."
RELATED: Inside Christina Haack's Brand New $12 Million Mansion in Newport Beach