Everyone Needs to Live By the Advice Taylor Swift Gave Selena Gomez
Like many celebrities, pop star sensation Taylor Swift has a loyal fan base that refers to themselves as "Swifties."
Like many celebrities, pop star sensation Taylor Swift has a loyal fan base that refers to themselves as "Swifties." They attend her concerts, buy her music, and obsess about the Grammy award-winning artist's social media feed. The devoted fans would also do anything to be friends with the "Shake It Off" singer.
Fellow pop star and former Disney sweetheart, Selena Gomez, has broken the inner circle and considers Swift one of her closest friends.
The duo hit it off in 2008 at a movie premiere for Another Cinderella Story, which Gomez was starring in. They were introduced to one another by the Jonas Brothers. At the time, Swift was dating Joe and Gomez was with Nick.
Ever since then, the inseparable friends have been BFFs, wholeheartedly supporting one another's careers. The "Blank Space" performer, known for writing song lyrics about past boyfriends, offered Gomez some advice that, quite frankly, everyone needs to live by.
Taylor Swift and Selena Gomez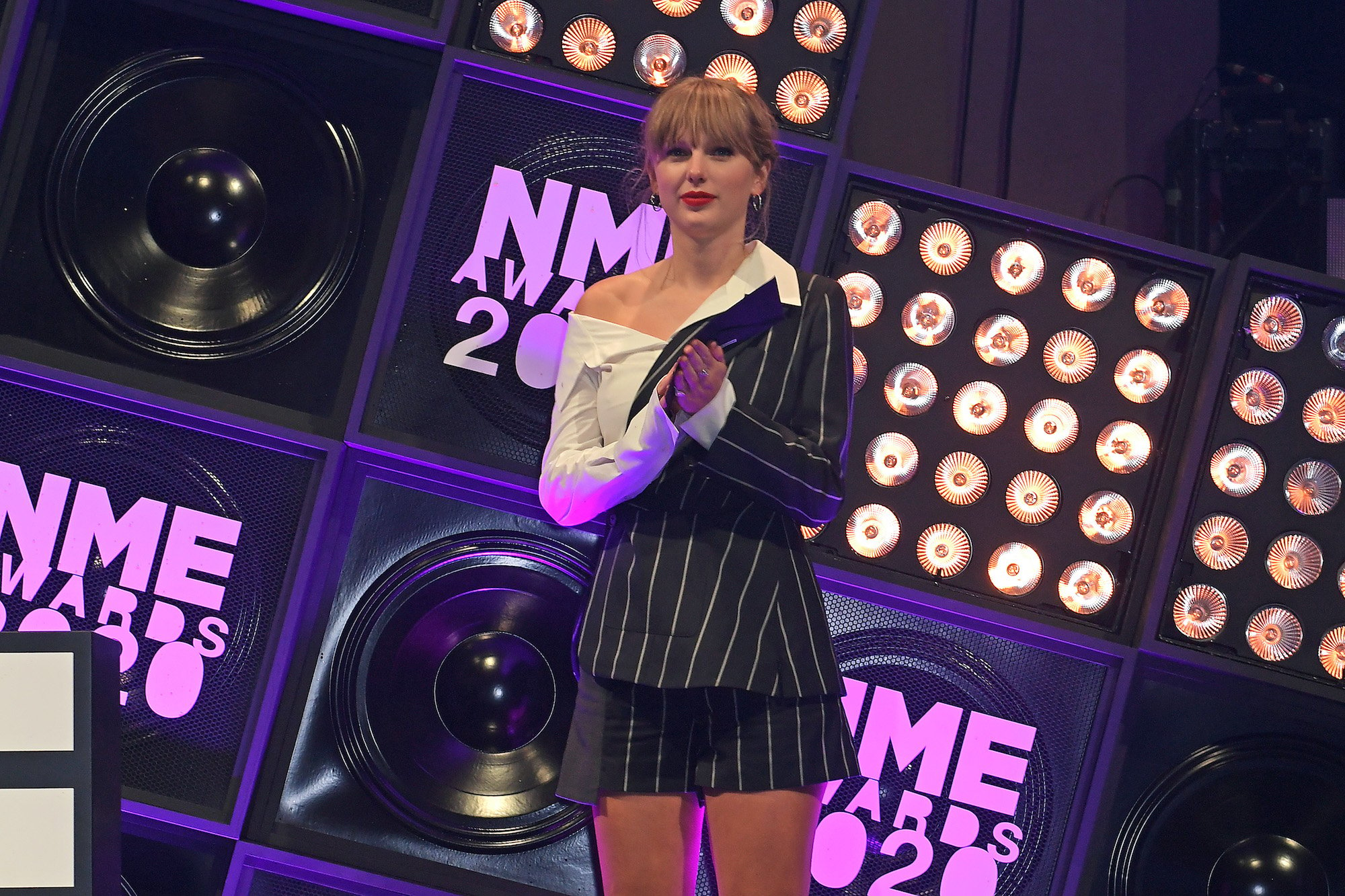 Fans created the social media ship name #Taylena for the famous friends. Elle pointed out that the women have "danced at awards shows, performed on stage together, and most recently, hyped the other's new music." Admittedly, they spent less time together in 2020 because of the pandemic, but their 13+ year friendship is stronger than ever.
In a 2009 interview with Seventeen, Gomez was asked who is her go-to person for love advice. The "Lose You to Love Me" star candidly answered, "Every single problem I ever have is healable by Taylor Swift. If I ever have an issue, Taylor has gone through it." Gomez said the two "literally talk every day."
More than a decade later and not much has changed. Swift is still offering great advice to her BFF, and this time it applies to all of us.
In a 2019 Instagram post, Gomez sent out accolades to her longtime friend, saying, "My ride or die… Thank you for being by my side. You have taught me so much, walked through all of this with me, STAYED and you remind me to be a better human being. I'm on your side for life."
The advice Taylor gave Selena
In a televised interview with the CBS daytime talk show, The Talk, Gomez discussed her lasting friendship with Swift.
She revealed that during a girl's night in with the "Cardigan" singer, Swift told her, "Selena, if you're the smartest person in the room, I think you're going to be in the wrong room."
"The Heart Wants What It Wants"singer explained, "She thinks I should constantly surround myself with people who are going to make me better, that are going to challenge and motivate me."
Gomez admitted, "It kind of stuck with me. I want to surround myself with those people." She seems to have taken the advice to heart.
According to Cosmopolitan, Gomez is good friends with some influential women that definitely light up a room. The "Come & Get It" singer is reportedly friends with women of faith that include the president of a marketing agency, a realtor, a social media influencer, and a ballet dancer.
The advice Gomez gave to Dove Cameron
Swift is not the only one that has advice to offer. According to People, Gomez had some words of wisdom to share with Disney star, Dove Cameron.
The Liv and Maddie actor revealed that when she was 16 years old, she met Gomez for the first time. Cameron said they were planning to meet for coffee, but instead Gomez invited her to her house to hang out.
The Disney alum told the young star, "the most important thing is that you never deviate from your authenticity." Complimenting her, Gomez said, "You're just open, you're bare with your fans."
Cameron acknowledged to People that she appreciated the advice saying, "I have fully taken that in stride and I think that's a really universal thing that really holds up, and I would give that advice to anyone."