Everything Jennifer Lopez Did in a Day on the Set of 'Hustlers'
Jennifer Lopez starred in 'Hustlers' in 2019. She had a hectic schedule. Here's what she revealed about what she did each day.
Jennifer Lopez stays busy. She once revealed everything she did in a day while making her 2019 film Hustlers. Here's everything the singer squeezed into her jam-packed day.
The making of 'Hustlers'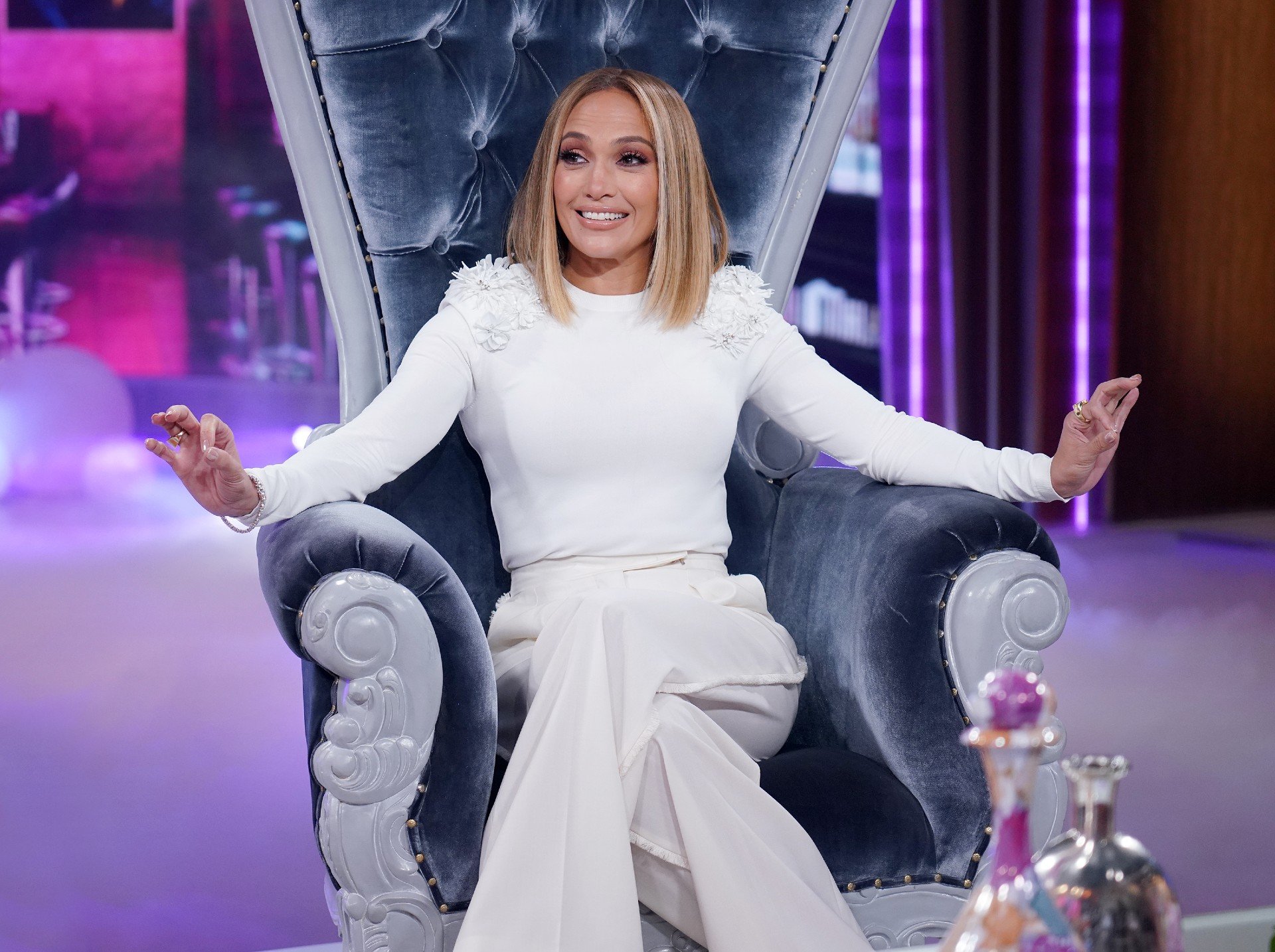 Most films take months to produce, but Hustlers came together in a matter of days. Lopez says it took just 29 days to film the movie.
Lopez says she spent a lot of time preparing for her pole dance scene. "I knew the whole entire shoot was kind of leading up to me doing the pole dance, which was at the end of filming," she tells Vanity Fair. "We shot this movie, I think, in 29 days, which is a miracle. And for six weeks before the movie even started, I was training for this pole dance, which was Ramona's big entrance in the film, the first time that you see her."
Lopez says pole dancing is hard work, so she made sure to pace herself when she was ready to film her scene. "It takes a lot of core strength and a lot more than you would think to walk in these women's shoes and do what they do every day and every night," she says.
J.Lo told the director she would do the takes as much as she could but that she had a limit because it was physically exhausting. "I told [the director, Lorene Scafaria] I'll be able to do this, but I won't be able to do it a hundred times."
What Jennifer Lopez did in a day
Lopez says she did the same thing every day while playing Ramona in Hustlers. She started the day by working out. After exercising, Lopez says he would take a bath and then head to the movie set. Once she was on the set, it was time for hair and makeup. They gave her two hours for hair and makeup, but Lopez says she was able to get the team to do everything in an hour.
"They give me like two hours for hair and makeup," says Lopez. "I make the hair and makeup people do it in an hour. I know exactly what everything is going to take; I've just been doing this a long time."  
Lopez says she doesn't take a long break once she begins work. "Once I start working, I'm pretty much non-stop," says Lopez. "I don't even go back to the trailer. I just stay on the set all day long. I'm watching everything that's happening, staying in it. And then, if we have a long break with lunch, I'll go to lunch and chill in the trailer."
She says her days on the set were sometimes long. On the day she shot her pole dance scene, they started in the morning and didn't finish until 3:00 a.m. the next day. Lopez says when she would get home after a long day on the set, she would shower and then go to sleep.
How Jennifer Lopez got into character to play Ramona in 'Hustlers'
Lopez says a lot of her time was spent getting ready to play her character, Ramona. She had to focus on getting her hair, makeup, and outfits ready for each scene.
"I think when I got to the set every day, it was about putting on the hair, the tattoos, the piercing, putting on her clothes, her kind of vibe, getting into that mindset," she tells Vanity Fair. Lopez says a lot went into creating the character. She paid attention to small details, like the tattoo Ramona had of her daughter's name on her wrist.
 RELATED: Jennifer Lopez Says She Doesn't Like Being Ignored in a Relationship
Follow Sheiresa Ngo on Twitter.