Everything We Know About Christina Hall's 3 Kids
Christina Hall has three kids from her first two marriages to Tarek El Moussa and Ant Anstead. The HGTV star, who is now married to Joshua Hall, frequently gives fans glimpses of her blended family on her reality shows and social media. Here's everything we know about Hall's children.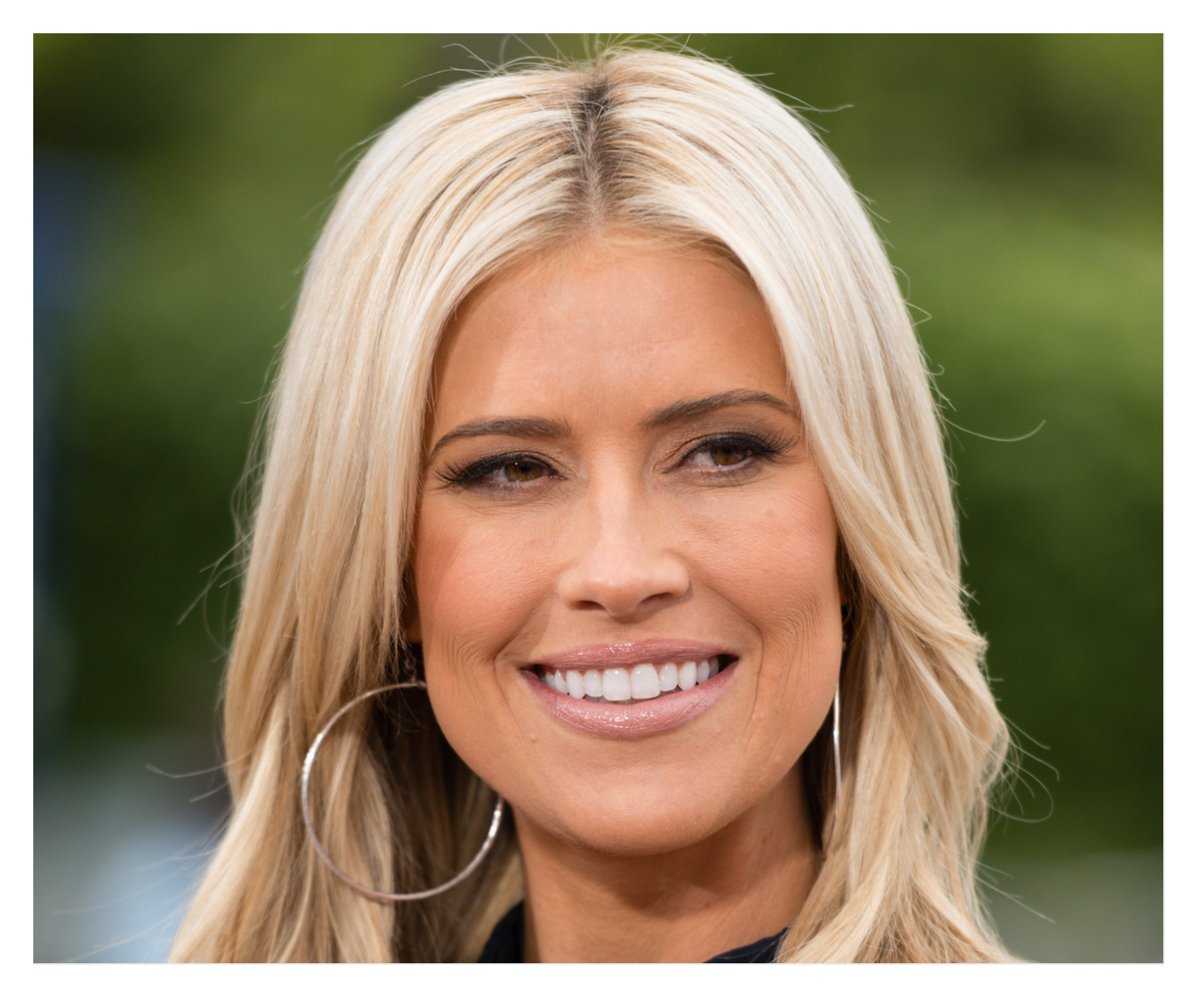 Christina Hall has one daughter named Taylor from her marriage with Tarek El Moussa
Tarek El Moussa and Christina Hall married in 2009, years before becoming HGTV stars. The first of their two kids, daughter Taylor Reese El Moussa, was born on Sept. 22, 2010, after Hall underwent in vitro fertilization.
Hall shared an Instagram picture of Taylor on June 2. The 11-year-old smiled and posed in the photo, wearing sneakers, a red floral top, a black skirt, and an oversized black denim jacket. 
"Growing up too fast 😩," the Christina on the Coast star captioned the photo. "My beautiful girl, love her so much it hurts. 🤍"
Many fans commented on the resemblance between Hall and her daughter, writing in the comments section of the post that Taylor is the HGTV star's "twin."
The 11-year-old gets along well with her father's new wife, Selling Sunset star Heather Rae Young. "When I first met Heather, I felt this bond with her," Taylor gushed on an episode of Tarek's Flip Side. "She's so nice, she does all this kind stuff. She's the best. I love hanging out with her."
Christina Hall has a son named Brayden from her marriage to Tarek El Moussa
Tarek El Moussa and Christina Hall had a second child during their marriage. Their son, Brayden James El Moussa, was born on Aug. 19, 2015. After the Flip or Flop stars' divorce was finalized in 2018, Hall and El Moussa agreed to share physical and legal custody of Brayden and Taylor.
On May 8, the Christina in the Country star shared an Instagram post revealing that she spent Mother's Day in the hospital with Brayden because he needed emergency surgery.
"Scary 12 hours for us parents + step parents. After being admitted to the ER, Brayden had to have an emergency appendectomy as well as removal of Meckel's diverticulum early this morning," Hall captioned a picture of her 6-year-old son sleeping in a hospital bed.
"Nothing like seeing your child in excruciating pain 😣..luckily the surgery went well and he is recovering and in good spirits."
The Christina on the Coast star ended her post with, "Blessed to have 3 healthy + happy kids, caring family and friends and a husband who stands by my side. Happy Mother's Day everyone. 🤍"
Brayden has recovered from his illness and surgery, and Hall has posted several photos of him playing since his health scare. 
The HGTV star has another son named Hudson from her marriage to Ant Anstead
Brayden El Moussa isn't Christina Hall's only son. During her divorce from Tarek El Moussa, Hall started dating Wheeler Dealers star Ant Anstead in 2017. Anstead and Hall married on Dec. 22, 2018, and had one son, Hudson London Anstead, on Sept. 6, 2019.
The couple announced their separation in September 2020, and their divorce was finalized in June 2021. Anstead was romantically linked to actor Renee Zellweger shortly after, while Hall went on to marry real estate agent and former police officer Joshua Hall. Hall shares custody of Hudson with Anstead, as she does with her two kids with El Moussa, and she usually has all three children at the same time.
On Apr. 28, TMZ reported that Anstead accused Hall of endangering their 2-year-old son, and he filed for emergency custody. The English TV presenter claimed that Hall put the toddler at medical risk and created a dangerous environment for him. He said that Hudson is in his care most of the time, despite the shared custody arrangement. Anstead also wanted to prevent Hall from posting photos of their son for any "commercial endeavor" without his permission. 
Hall responded by filing court documents of her own with evidence refuting Anstead's claims. The Wheeler Dealers star was denied his emergency custody order, and a hearing is scheduled for June 28.
RELATED: Tarek El Moussa Reveals How He and Heather Rae Young Co-Parent With Christina Haack and Joshua Hall