Everything Mike 'The Situation' and Lauren Sorrentino Keep in Their Fridge
Mike "The Situation" Sorrentino has become known for cheating — on his diet, that is. While many of his epic meals have been documented on Jersey Shore: Family Vacation, some fans wonder what "Big Daddy Sitch" is eating while he's at home. Here's what "The Situation" and "Laurens" keep in their kitchen.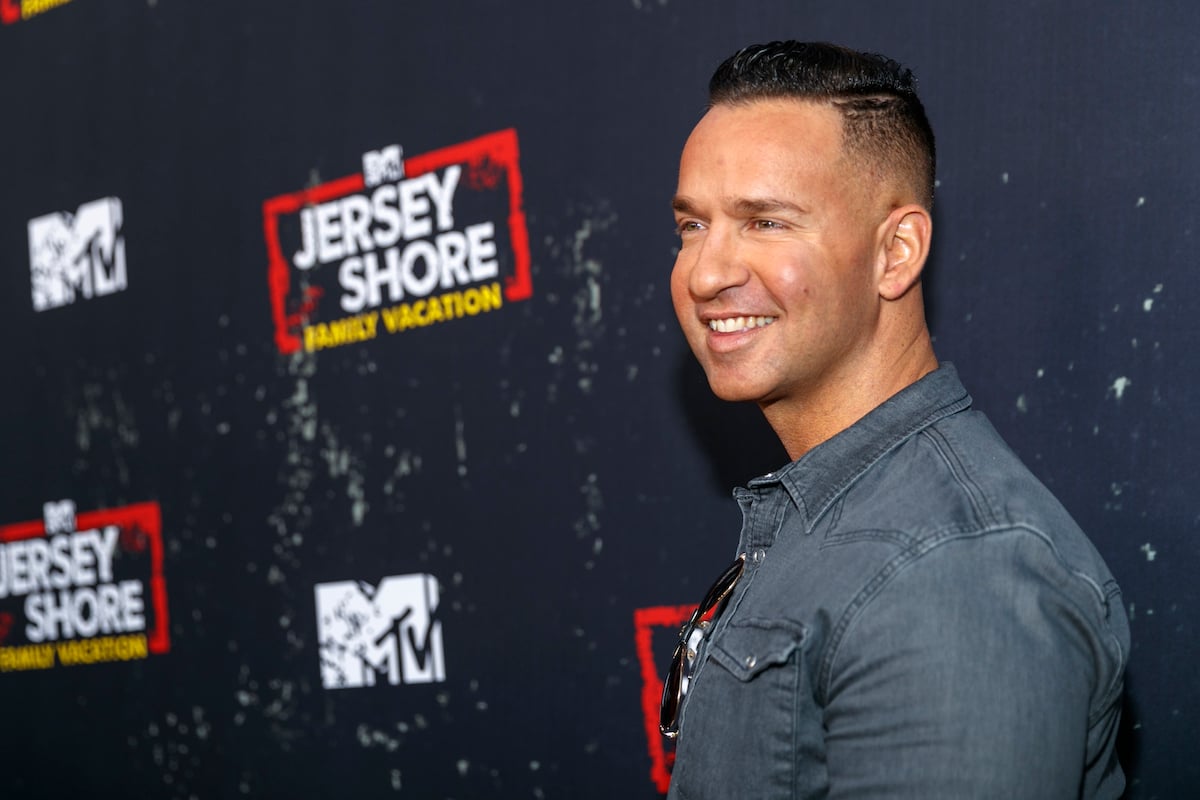 'The Situations' love prepared meals 
During a fridge tour with First We Feast, Sorrentino gave fans an inside look at his refrigerator, freezer, and pantry contents. 
"We are full of lemon Gatorade — I love Gatorades," Sorrentino admitted. "I actually have it every single day after I lift. My wife told me they're pretty hard to get, these originals right here, so keep that in mind." 
Pre-made meals are another staple in Sorrentino's fridge. 
"We love our prepared meals," Sorrentino added. "We watch what we eat, so these are prepared meals by Eat Clean Bro." 
For the most part, Sorrentino says he tries to eat healthy six days a week. "I have that one cheat day, and I intermittent fast 16 hours a day." 
Of course, the fridge also has plenty of cheat day supplies. "I love my diet soda on a cheat day," he said, holding a Diet Coke. 
The "Situation's" fridge also features household staples like mayonnaise, a cheese drawer, fruits, vegetables, turkey bacon, spreads, and plenty of Italian leftovers. 
"Usually, if you go to any household and they are Italian [they'll have leftovers]," the Jersey Shore: Family Vacation star explained. "[These] are chicken cutlets from the Sunday before. Sunday meals are very important in this house. It's usually a cheat day every single week where we have pasta, chicken cutlets, and all different types of living your best life." 
Mike and Lauren Sorrentino's freezer is full of cheat day favorites
Sorrentino then moved to the freezer, where he revealed their stash of ice cream. "We love ice cream," he explained. "We have mint chocolate chip, we have Earl Grey tea — it looks like I hate all of the honey, which is my favorite." 
Other foods in the Sorrentino's freezer included Hebrew National Hot Dogs in a blanket, which "The Situation" said were reserved for a "nice cheat day." 
"After Jersey Shore is on, we will throw in the vanilla bean coconut milk ice cream 'sandwichers,'" Sorrentino said. "And then we have all different types of meats that we cook on a Sunday." 
The Sorrentino's pantry houses 'Laurens' pregnancy supplies
The Sorrentinos are expecting a baby boy in May 2021. As such, the pantry is full of everything Mrs. Situation could want or need during her pregnancy. 
"My wife has an uncontrollable craving for sweets right now," Sorrentino revealed. "Our pantry is full of every different type of chocolate, every different type of Nerd and Sweet Tart." 
The pantry also has a "wall of water." 
"My wife actually has a quota of water that she hits every day now that she is pregnant," said "Big Daddy Sitch." Lauren has also been enjoying a lot of cereal during her pregnancy. "We have the Cheerios here, Mini-Wheats, and of course we have Funfetti Cereals." 
Sorrentino also showcased his Brotrition brand of Funfetti protein. "It's imperative to have a good tasting protein because you're going to have it every day," he explained. The pantry also has plenty of snacks, to which Sorrentino reiterated his key to dieting — only having one cheat day a week. 
"I pretty much come in here with a bowl and fill [it] up with all of my snacks, I put my movie [or] series on, and I pretty much relax and chill for the night with the wife," he said of his cheat day habits.