Everything Prince William and Prince Harry Have Said and Suggested About the Kind of Grandma Princess Diana Would Have Been
Princess Diana was one of the most influential and beloved members of the royal family. One of the things that made many fans instantly fall in love with her was the fact that she seemed more like a "real" person than any of her stuffy and propper royal family members did. She liked to play by her own rules and she wasn't afraid to go against royal protocol to stand up for what she believed in.
Another personality trait that dramatically set her apart from the other royals was the way that she raised her children. She went to great lengths to ensure that her children were treated the same as non-royal children were. Since she's no longer around, many wonder what type of grandmother she would be to her four grandchildren. Over the years, Prince William and Prince Harry have shed some insight.
Princess Diana created an admirable legacy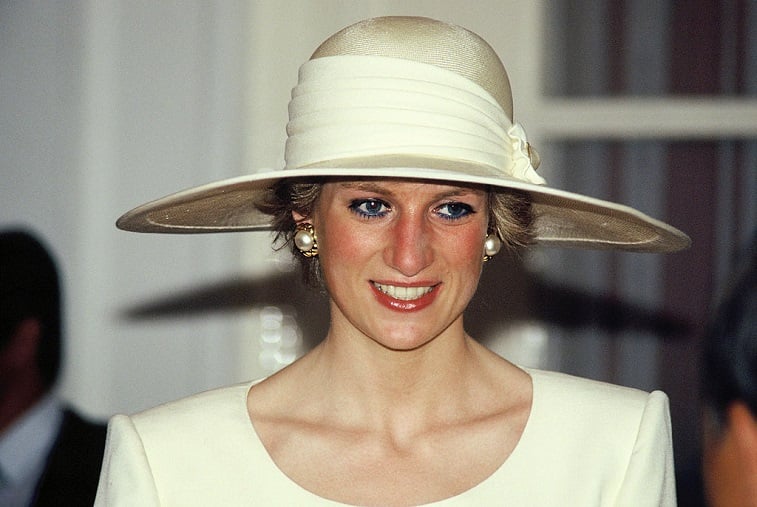 On July 29, 1981, Lady Diana Spencer married Prince Charles and became the Princess of Wales. In 1982, she and Prince Charles welcomed their first son, Prince William. Two years later, they welcomed their youngest son, Prince Harry, into the world.
Princess Diana was a very devoted mother. She wanted to make sure that her sons understood how the real world works and that nothing in life in life is promised to anyone. She raised a few eyebrows when she enrolled both Prince William and Prince Harry into public school. And she was praised when she made them do "normal" things like stand in line at amusement parks.
Princess Diana wasn't just a loving mother, she was also a beloved humanitarian. During her time as the Princess of Wales, she devoted her time to helping other people and bringing awareness to certain stigmatized causes like homelessness, HIV and Aids, and Leprosy. Princess Diana seemed to truly care about other people. And because of her humanitarian work and the way she treated everyone with kindness, she was known as an international symbol of love.
Tragically, Princess Diana lost her life on August 31, 1997, in a fatal car crash in Paris, France. She left behind two young sons and an entire world who mourned her loss. To this day, her death is surrounded by multiple conspiracy theories as to what had actually caused her car to crash into the wall of a Paris tunnel.
Her sons continue to carry on her legacy
Both Prince Harry and Prince William take active roles in the charities that meant the most to their mother. They are both strong voices in the fight against HIV and Aids as well as bringing awareness to homelessness and other charities. If Princess Diana were still alive today, there is no doubt that she would be proud of both of her children.
Not only would Princess Diana would be proud of Prince Harry and Prince William, given the fact that she loved kids, she would more than likely be a very devoted grandmother. Today, Princess Diana has four grandchildren. 
Prince William and Kate, Duchess of Cambridge have three kids: Prince George is 6 years old, Princess Charlotte is 4 years old, and Baby Prince Louis is one year old. Prince Harry and Meghan, Duchess of Sussex welcomed their first child, Archie Mountbatten-Windsor, on May 6, 2019.
What kind of grandmother would Princess Diana be?
Unfortunately, Princess Diana was never able to meet her grandchildren. When Prince William was asked how his mother would have been as a grandmother, he had some sweet things to say.
"She'd be a nightmare grandmother, absolute nightmare. She'd love the children to bits, but she'd be a nightmare," Prince William said jokingly. "She'd come and go and she'd come in, probably at bath time, cause an amazing amount of scene, bubbles everwhere, bath water all over the place — and then leave."
Prince William eventually admitted his mother would have made a "lovely grandmother."
Prince Harry's statements about Princess Diana's mothering reflects the type of grandmother she would be.
"When she was alive, we completely took for granted her unrivaled love of life, laughter, fun and folly. She was our guardian, friend and protector," he said on the 10th anniversary of her death in 2007. "She never once allowed her unfaltering love for us to go unspoken or undemonstrated. She will always be remembered for her amazing public work, but behind the media glare, to us, just two loving children, she was quite simply the best mother in the world."
He also told Newsweek in 2017: "She had the most wonderful sense of humor and always wanted to make things fun for us, as well as protect us."
"As a son I would say this, she was the best mum in the world. She smothered us with love, that's for sure," Prince Harry said in the HBO documentary, Diana, Our Mother: Her Life and Legacy in 2017.
Prince William also has shared tidbits about his time with his late mother that hint at what kind of grandmother she would be. "When it came to the wedding, I did really feel that she was there. You know, there was times when you look to someone or something for strength, and I very much felt she was there for me," he said in the aforementioned HBO documentary.