Everything Princess Charlotte Already Has in Common With Princess Diana
From their favorite hobbies to an uncanny resemblance, here's everything Princess Charlotte already has in common with Princess Diana.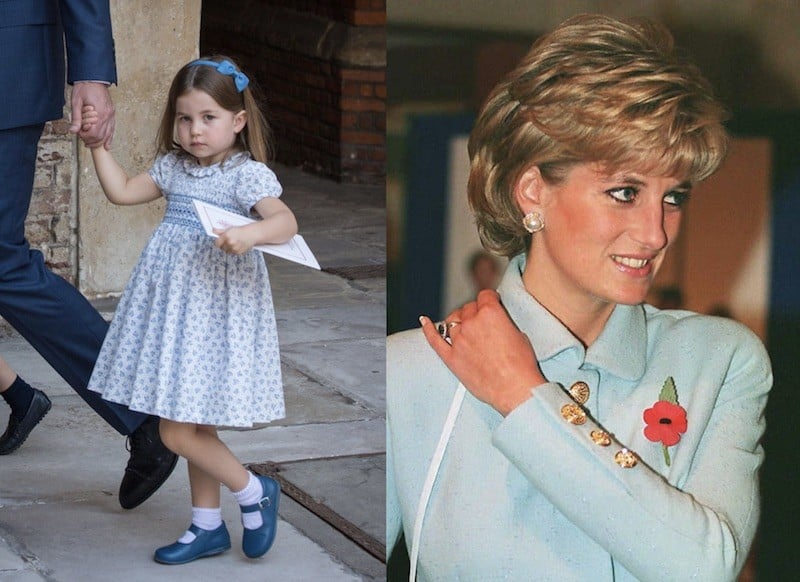 Princess Charlotte never had the chance to meet Princess Diana. However, the 3-year-old royal is already proving to have a number of similarities with her late grandmother. We've seen the family carry on Diana's legacy in a number of ways, from breaking royal rules to Kate Middleton wearing her iconic engagement ring. Even though Charlotte may not realize it, she's keeping Diana's legacy alive all on her own, too.
From their favorite hobbies to their uncanny resemblance, here's everything Charlotte already has in common with Diana.
Taking up horseback riding
Charlotte has an impressive list of favorite hobbies, which includes learning how to ride a horse. Natasha Baker, a Paralympic Equestrian, detailed a conversation she had with Charlotte's mom, the Duchess of Cambridge, about her new skill.
"I asked her how the children were, and she said Charlotte is really enjoying her riding which is great to hear," Baker recalled from a Buckingham Palace event honoring Olympians and Paralympians. "[Middleton] emphasized that Charlotte has this passion for horses and although she doesn't echo it, she'll do her best to champion and encourage it."
Diana also spent time riding horses, as she learned from a horseback-riding instructor named James Hewitt (who she infamously had a five-year affair with).
Their love for dancing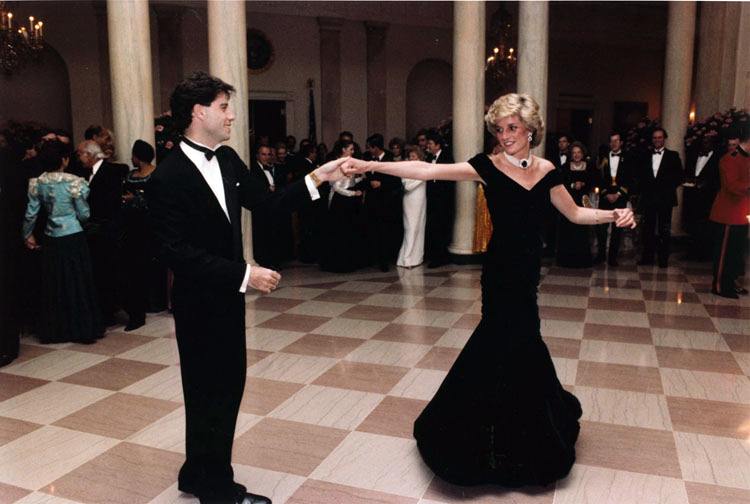 It's no secret that Diana had a love for dancing. Prince William even recalled while speaking with English National Ballet director Tamara Rojo in September 2017, "She loved dancing, she was a fantastic dancer."
Charlotte clearly picked up the dancing gene from her grandmother, as it's reportedly her favorite hobby. Middleton also told Rojo, "[Charlotte] absolutely loves it."
The Duke of Cambridge brought up Charlotte's favorite pastime again in March 2018, during an appearance at the Commonwealth Day celebrations. He boasted, "My daughter Charlotte loves dancing."
Learning a second language
At a young age, Charlotte is already taking up a second language. According to People, she's been learning Spanish from her nanny, Maria Turrion Borrallo. While Diana may not have spoken Spanish, she did learn to speak Welsh. She even once delivered part of a speech in Welsh at Cardiff City Hall in 1981.
Their similar looks
https://www.instagram.com/p/BlVA2Sahiv1/?taken-by=loveprincessdiana
Charlotte's favorite hobbies aren't all the young royal has in common with Diana. As Charlotte has gotten older, fans have started noticing just how much she looks like Diana did at a similar age.
An Instagram user commented on the post above, "I have been saying – for a while now – that Charlotte is going to look a lot more like Diana than anyone thinks." Another pointed out, "The lips and the way she is smiling is similar to Diana."
We can't help acknowledge the resemblance, too — from their eyes to their button noses, their similarities are admittedly uncanny. One fan simply commented, "Princess Charlotte is so like her Grandma Princess Diana…..She is so beautiful."