Everything the Cast of 'Schitt's Creek' Stole From the Set
'Schitt's Creek' is coming to an end — here's what the show's actors took from set in the final days of filming the Canadian sitcom.
On April 7, the wildly popular Canadian sitcom Schitt's Creek will come to an end. After five years on the Pop TV network, creators Dan Levy and his father, Eugene Levy, feel that this is the time for the Rose family's story to conclude. 
The decision to end the series wasn't easy, but taking mementos from set helped ease the blow. Here's what each Schitt's Creek actor took from the set after filming wrapped on the final season.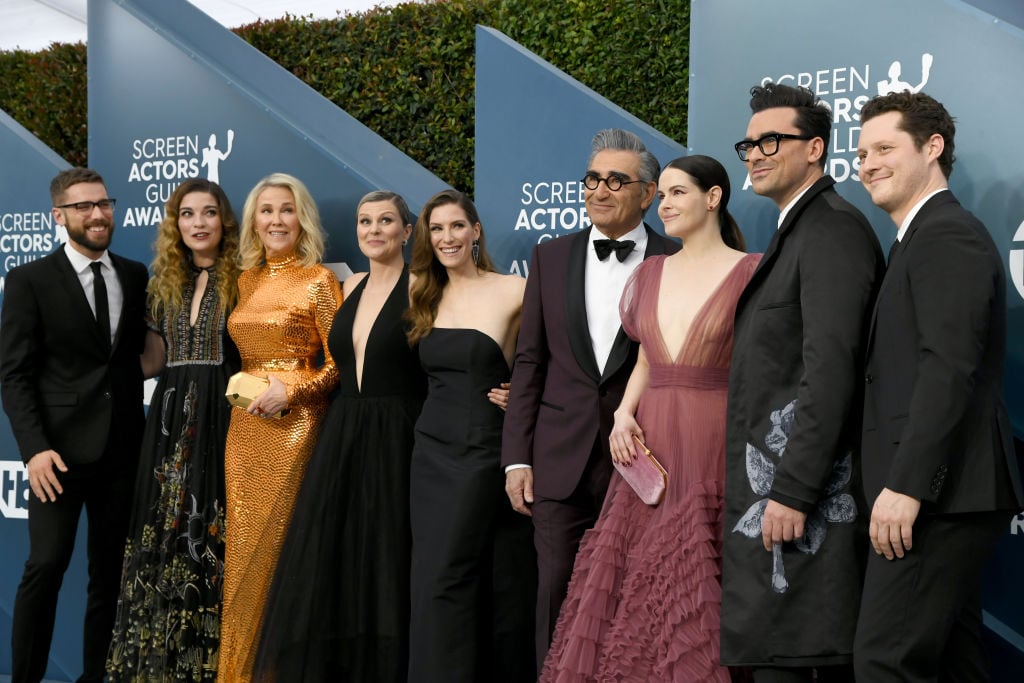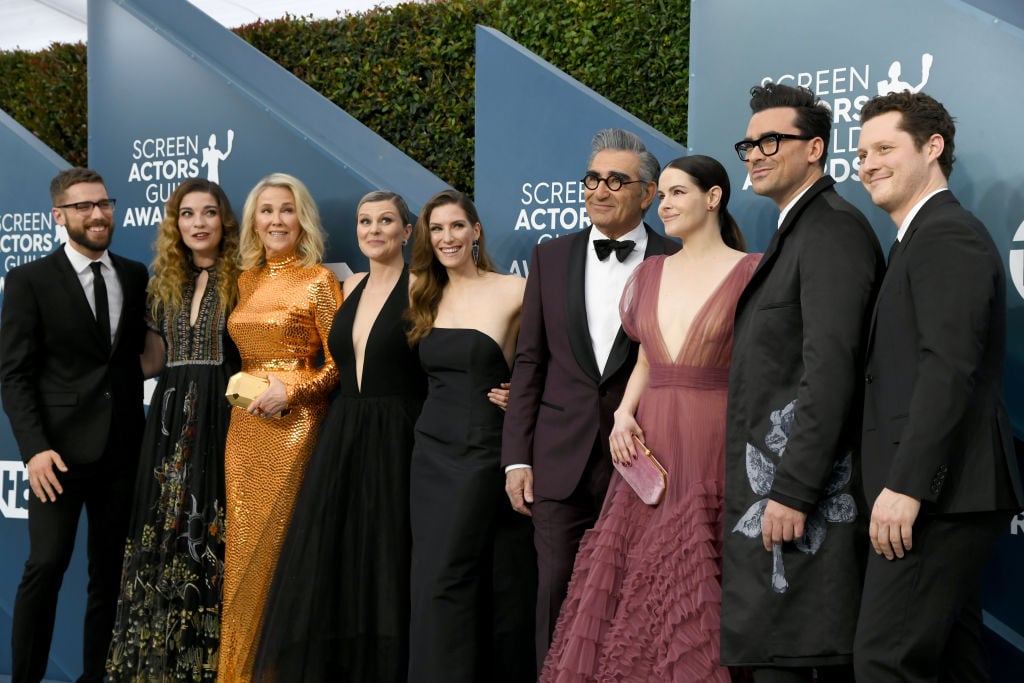 Mementos taken from the set of 'Schitt's Creek'
The cast and crew of Schitt's Creek had "simply the best" time on set, so each actor took a memento (or two) that was near and dear to their hearts. Per the Schitt's Creek Instagram page, Dan Levy said he "stole everything from set." 
Dan Levy also said he took pictures and items from the Rose Apothecary, including notebooks and lip balms. Dan also addressed the technicality of him not having actually stealing anything, considering the fact that it's his show. He said he has kept "all of the important things," which might mean the entire set, considering he doesn't "want to necessarily let go of things."
Annie Murphy, who plays "A Little Bit Alexis" Rose, took a lot of artwork found throughout the series. From the painting at the foot of Alexis' bed (or as she put it, "over yonder") to the wall art found in their motel room, Murphy was fond of the decor used to create Schitt's Creek. Of course, she also took Alexis Rose's "Pubic Relations" diploma, because who wouldn't? 
"The stag giant painting behind Stevie is what I'm taking, and I didn't realize how big that is," Emily Hampshire excitedly admitted. 
Noah Reid, who plays Patrick and is a musician in real life, was considering taking the piano seen in the Schitt's Creek town hall. After deciding that might be too big to sneak off set, Reid said that he wasn't sure what he was going to take because like his co-star, he "[wanted] to take everything." 
Sarah Levy, Dan's real-life sister who plays Twyla on the show, said Murphy told her to take the chalkboard from Cafe Tropicale, Twyla's place of employment throughout the series. 
'Schitt's Creek' introduced us to so many funny moments 
Schitt's Creek has included storylines that plucked at the audience's heartstrings, but more often than not, the show gave everyone a good laugh. The Levy father-son duo brought us Johnny and David Rose, half of the family who suddenly finds themselves stripped of their wealth and forced to move to a town they had purchased as a joke many years back — Schitt's Creek. 
While the anecdotal subject matter of the series may have felt familiar, the way the Rose family navigated through their newfound life was the complete antithesis, giving the fans so many memorable moments to look back on with fondness. Fans will always remember Schitt's Creek for "A Little Bit Alexis," Moira's unique pronunciation of certain words and of course, Patrick's romantic performance of Tina Turner's "Simply the Best" and David's iconic dance reciprocating that emotion — one of the most romantic moments in television history.
Fortunately, Schitt's Creek fans can look forward to a few more memorable moments. A special documentary is set to air directly after the finale, lovingly titled Best Wishes, Warmest Regards: A Schitt's Creek Farewell. 
Up Next: What to Expect From the 'Schitt's Creek' Documentary That Will Air After the Series Finale