Everything 'The Crown' Got Right and Wrong About Prince Philip
If you've watched The Crown, then you know it can be a startling look at the inner workings of the royal family. In two seasons, the series has revealed scandalous details about Queen Elizabeth II, Princess Margaret (her sister), and the Duke of Windsor (her uncle).
It's also shown us the darker side of her relationship with Prince Philip, Duke of Edinburgh. The Crown has seemingly revealed some shocking secrets about the queen's husband. But how many of them are actually true?
1. Philip's upbringing was troubled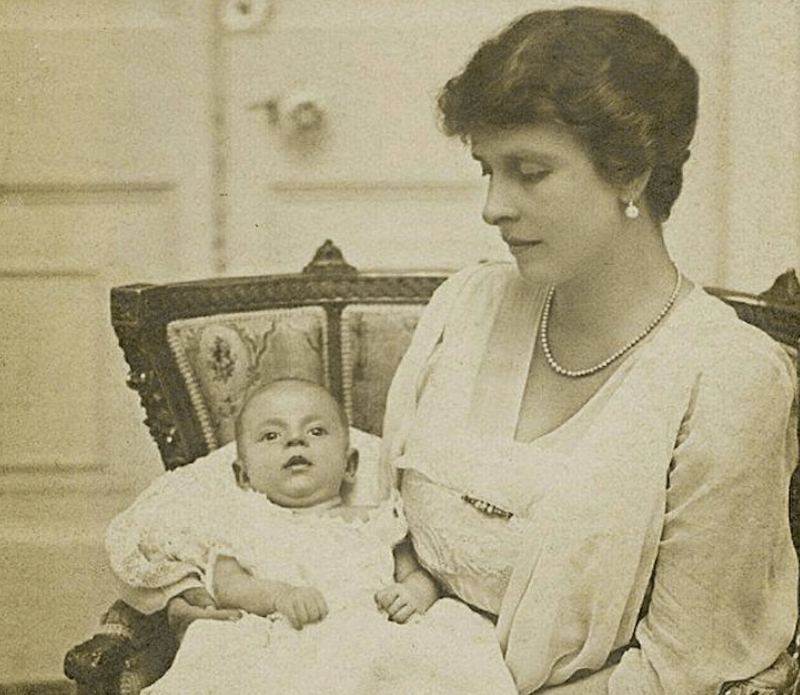 In the second season of The Crown, we learn that though Philip came from royalty, he had a difficult upbringing. And that is, by and large, true to history, too.
Political upheaval forced his family out of Greece when he was just a child — he was smuggled out in an orange crate. His mother suffered a nervous breakdown following their exile. She spent much of Philip's childhood in a hospital. And his father, for all intents and purposes, moved to France and abandoned him to be raised by his mother's family in Great Britain.
There's one thing The Crown got very wrong about Philip's strained relationship with his parents.
2. But his parents didn't blame him for his sister's death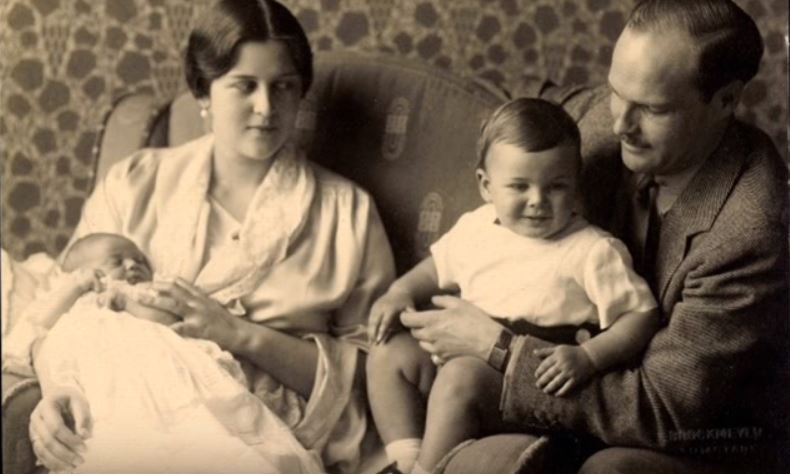 The ninth episode of The Crown's second season, "Paterfamilias," details Philip's teen years at the notorious Gordonstoun boarding school. And it reveals a devastating story about his familial ties. According to the series, his sister Cecile made plans to visit him when he was 16 — and was thus able to avoid flying to a family wedding in London, which she was terrified to do.
Then, Philip got in trouble for fighting on school grounds, and Cecile had to change her plans. Her plane crashed, she died and her family died, and his parents blamed him for his sister's horrible end.
It's a tragic turn of events — but it's also wholly inaccurate. According to royal historian Hugo Vickers, The Crown unduly assigned blame to Philip by changing the course of events.
Vickers told Vogue, "There was no fight, almost certainly no half term, and Prince Philip would not have gone to Germany anyway. His sister was always coming to the wedding." In other words, The Crown sensationalized Philip's family trauma for the sake of drama — and they were way off-base.
3. Philip's sisters did have ties to the Nazi party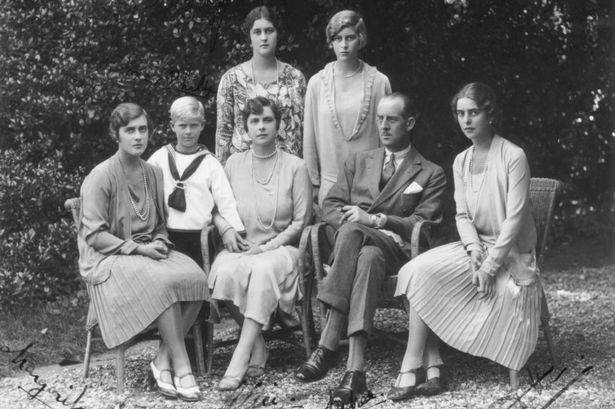 In the Season 2 episode, "A Company of Men," Philip takes on a rare interview. He thinks Helen King, the beautiful Australian journalist who's requested his time, is flirting with him. But it turns out she's looking for a hard-hitting expose about his family's sordid past.
She asks him about his family's ties to the Nazi party. Philip reminds the journalist that he fought in the Royal Navy during World War II. It may seem scandalous that someone so close to the queen could have Nazi ties. But The Crown is somewhat right in this regard.
Much of his family relocated to Germany following their removal from Greece. His sister, Margarita, married Prince Gottfried of Hohenlohe-Langenburg, who fought for Germany in World War II. He did, however, later turn against Hitler and was even implicated in a 1944 plot to assassinate him.
Philip's sister Sophie, however, had more direct ties to the Nazis. She married an SS colonel, Prince Christoph of Hesse. And her son has claimed that she spoke fondly of Hitler as a "charming and modest man."
Finally, his sister Cecile joined Hitler's political party the year before she died (and there was a noticeable Nazi presence at her funeral). Despite these familiar ties, Philip himself had no connection to the Nazi party, despite having been photographed with them at Cecile's funeral.
4. Philip was definitely rumored to have affairs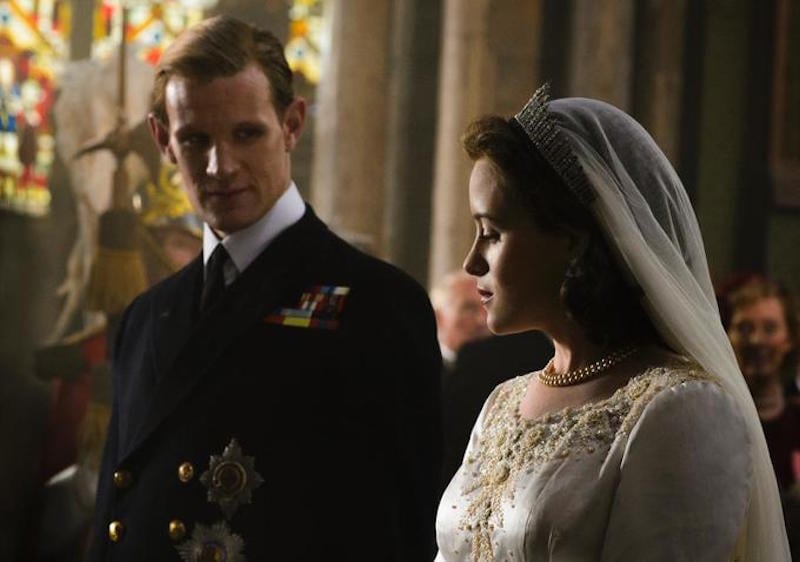 In Season 1, Prince Philip was introduced as a hard-partying, rebellious figure in Buckingham Palace. And in Season 2, The Crown insinuates, on multiple occasions, that his nights out with the boys amounted to more than just drinking and carousing.
Indeed, there have long been whispers that Prince Philip engaged in extramarital affairs. Some rumors claimed he engaged in a long-term relationship with actress Pat Kirkwood. And he's also been tied to British TV star Katie Boyle, actress Merle Oberon, Princess Alexandra (the queen's own cousin), and the Duchess of Abercorn, among others.
5. But there's no confirmation that Philip was ever unfaithful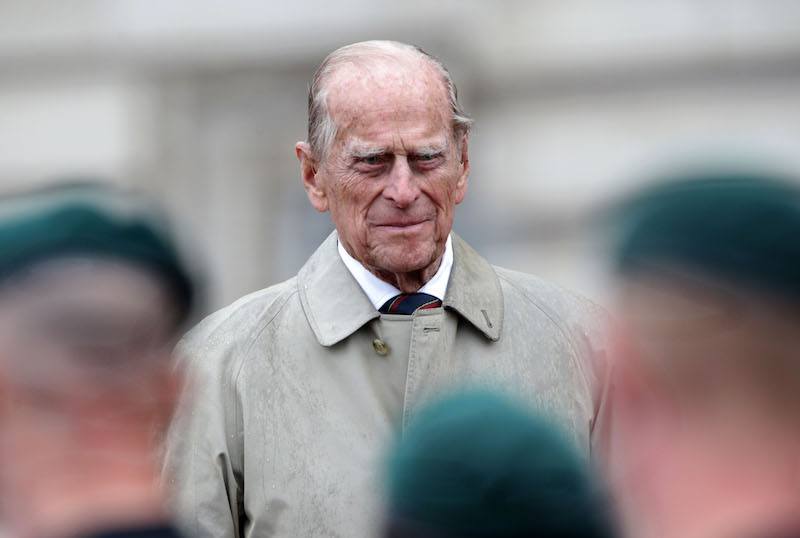 Despite these persistent rumors — and The Crown's focus on his life outside of the palace — there's never been any true confirmation that he's stepped out on Queen Elizabeth. Many of his alleged conquests have stayed quiet, or dodged questions about their relationship with him.
The Duchess of Abercorn admitted to having a "passionate" friendship with Philip, for example. But she maintains they never went to bed together. The Crown has yet to examine any of the real-life figures in Philip's life that have been the cause for speculation. And, intriguingly, he was never romantically tied to the woman the series chose to highlight — Russian ballerina Galina Ulanova.
And the Profumo Affair at the center of The Crown's second season finale, in reality, had little to do with Philip. The series claimed that he was implicated, due to his friendship with osteopath Stephen Ward. In reality, the only way he was implicated was the sheer fact that he'd been consorting with the illicit group at the center of the scandal.
6. His marriage to the queen did have its ups and downs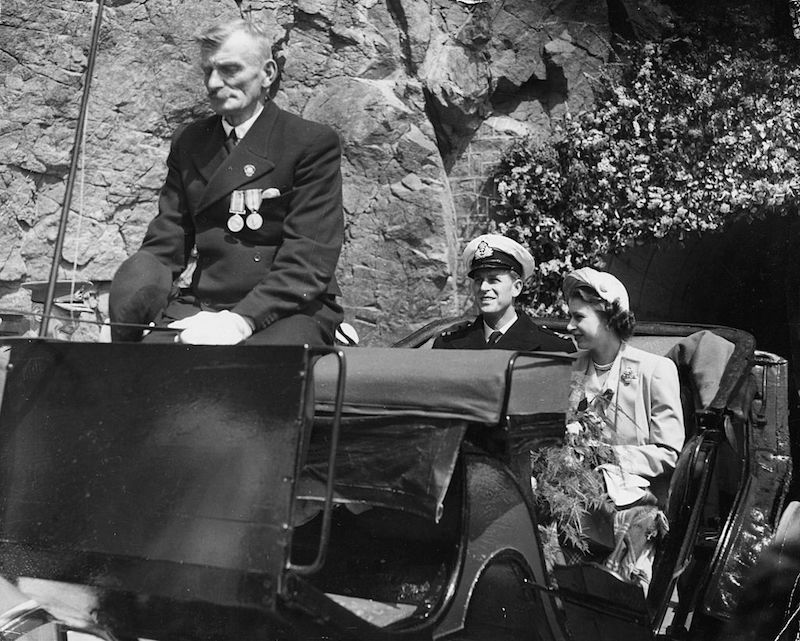 Philip's relationship with his wife gets a lot of screen time in The Crown. Thus far, we've seen several moments where their loving bond shines through. But more often than not, their relationship feels contentious at best. In real life, the royal family has gone to great lengths to keep their relationship away from prying eyes. But by most accounts, their marriage has seen ups and downs similar to those portrayed on the show.
Philip and Elizabeth expected to be able to live most of their young lives as duke and princess. And he was, indeed, disappointed that he couldn't continue his naval career after she was crowned at the age of 25.
As the prince, he's been credited with helping modernize the royal family and open it up to the public. But behind the scenes, he also struggled to conform to expectations surrounding the role he played in the royal family. In short, according to one biographer, he had a hard time being just "the Queen's husband."
That wasn't his only issue with royal life. Just as we saw in The Crown, he was frustrated that their children couldn't keep his surname, Mountbatten. And the couple almost certainly butted heads over Philip's reticence to stay in line. That was never more true than during one of the royal family's biggest early scandals.
7. The Parker divorce did have an effect on the royal marriage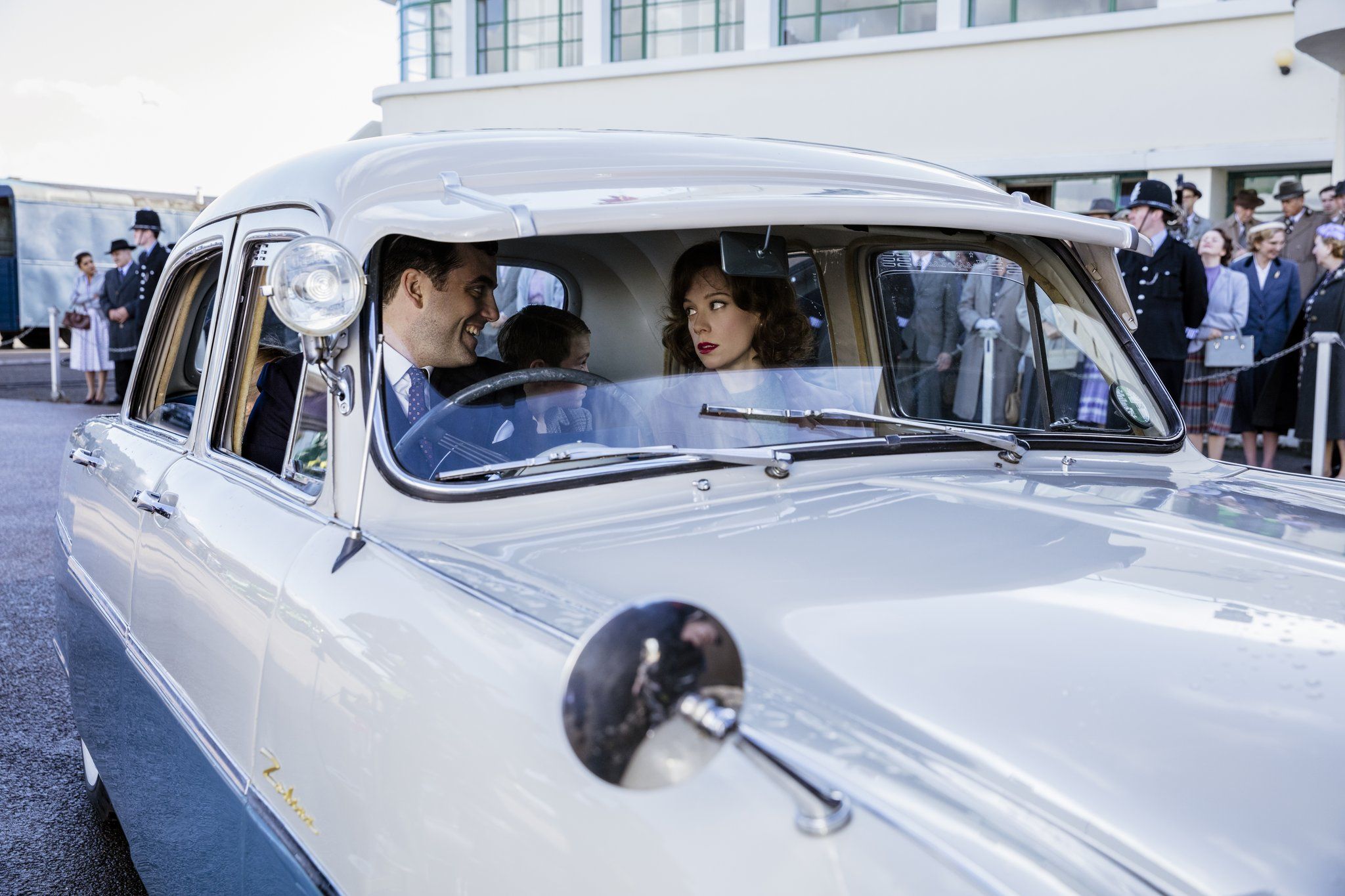 Early in The Crown's second season, we see the chilling effect that Philip's royal tour had on his relationship with Elizabeth. And their distance is deepened when Eileen Parker — wife to Philip's private secretary and closest friend, Mike — files for divorce, citing his infidelity (and implying he wasn't the only one who was unfaithful).
In reality, Eileen did, indeed, file for divorce — and it did become a tabloid scandal that created frenzied rumors that the royal marriage was in jeopardy. Philip and Elizabeth did hastily reunite in Portugal, perhaps in an attempt in an attempt to quiet the press. Though the queen joined him aboard the Britannia.
8. But the timeline of the Parker scandal was different in real life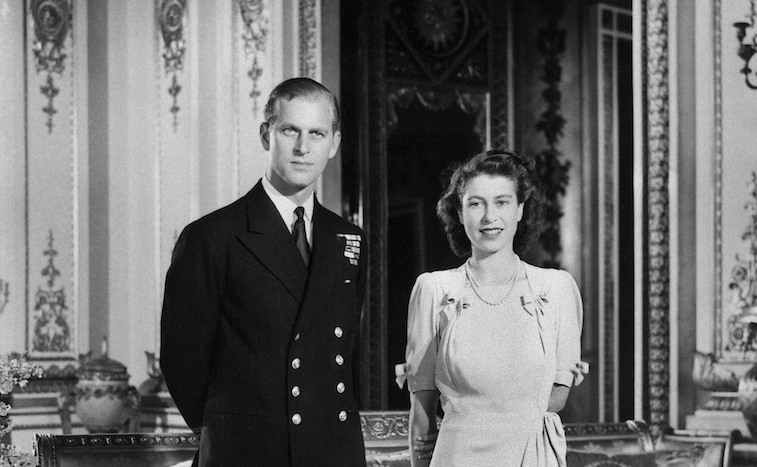 In the second season of The Crown, we learn that Eileen can't legally divorce her husband unless she can prove his impropriety. And she does, by securing the letter her husband sent to his friends at their lecherous men's lunch club.
The letter discusses his extramarital exploits during Philip's royal tour, and implies that he was not the only person who broke his marriage vows. When the royal family learns of the letter, they beg Eileen to keep it quiet, because it casts Philip in a negative light.
In reality, as far as we know, there was no such letter. Eileen was able to secure a divorce in 1958, but obtained evidence for a different affair altogether. In fact, that affair happened six months after he'd resigned his position on Philip's staff.
And that's not the only thing The Crown got wrong about the royal marriage and the Parker divorce.
9. Elizabeth did choose to make Philip a prince during the Parker divorce scandal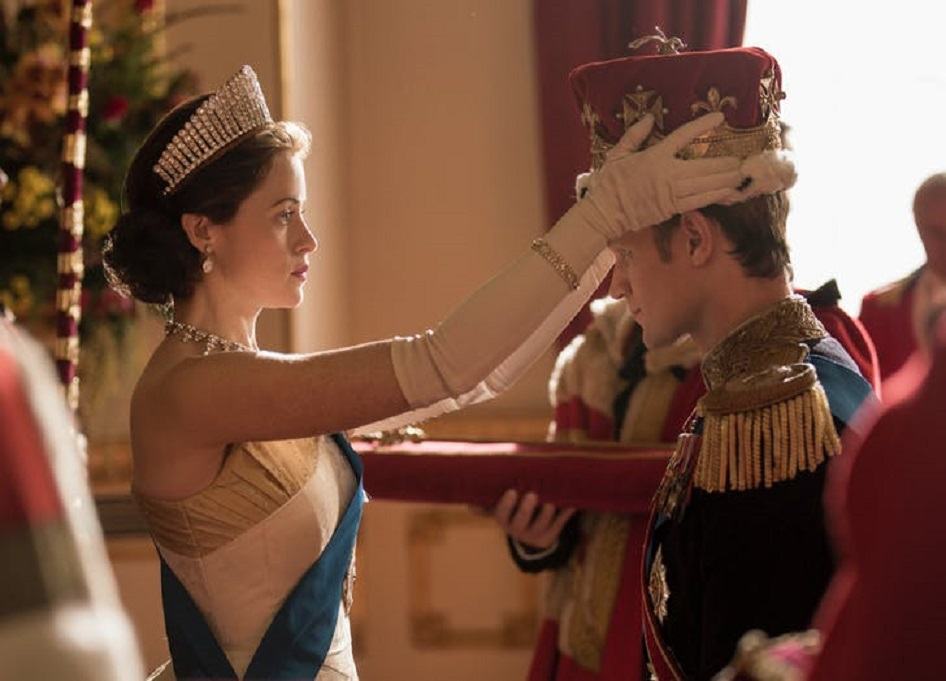 There was also great speculation surrounding Elizabeth's decision to promote Philip to prince. In The Crown's second season, we see her grant him the title as a way to make having to defer to her and her staff a bit more tolerable.
But, in 1957, when he was given the royal title in real life, the press speculated that the Queen may have had ulterior motives. During the Parkers' divorce trial, Philip could have been called to testify — and thus, reveal his own alleged indiscretions, and destroyed the royal family's reputation — unless he was given the additional title of prince.
So The Crown may have been right that she was trying to help heal her marriage with the promotion. But in reality, his regal title may have saved their marriage in more ways than one.
10. The Thursday Lunch Club did exist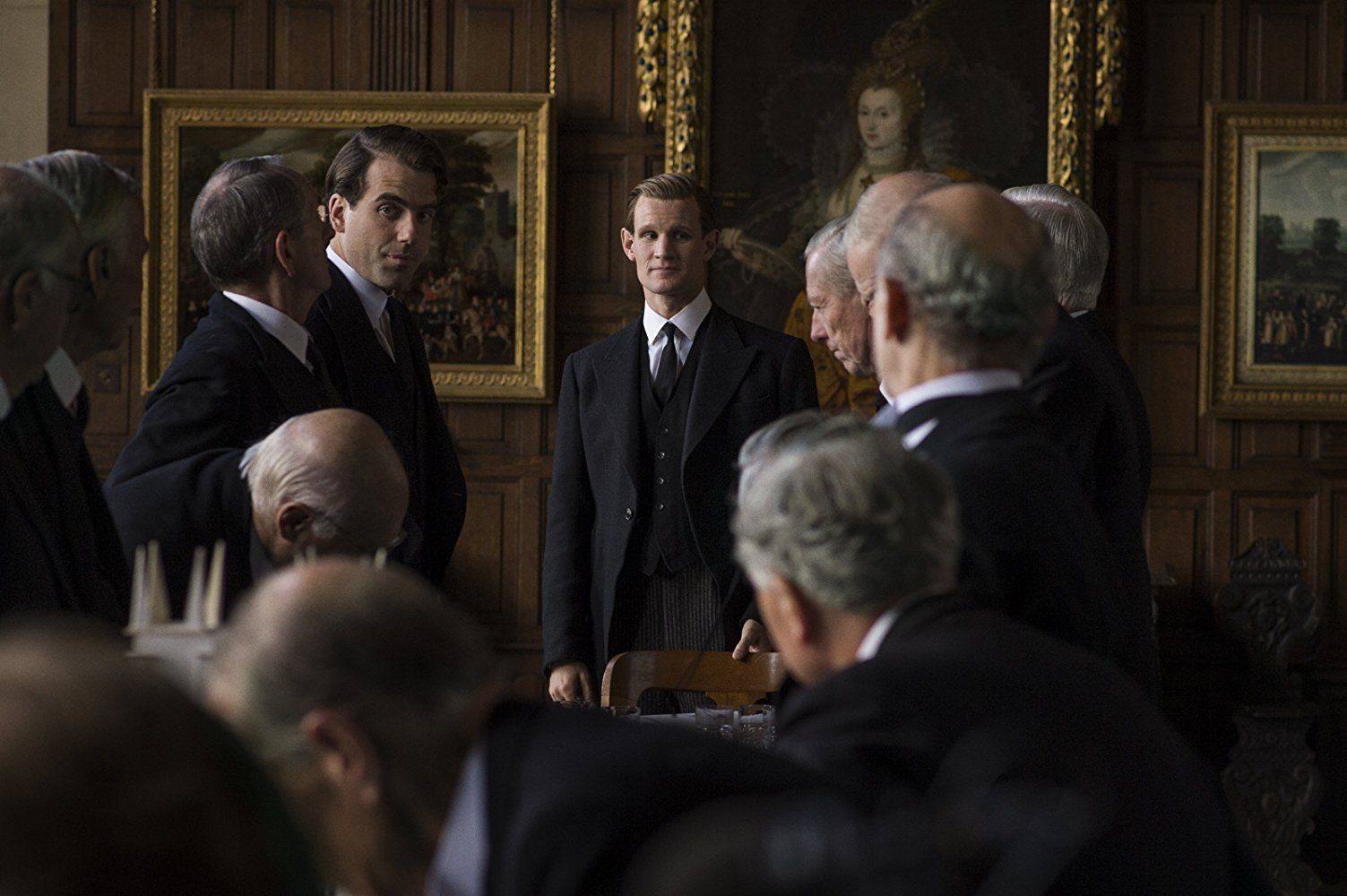 At several points in Season 2 of The Crown, Philip's ties to the notorious Thursday Lunch Club become a thorn in his side (not to mention Elizabeth's). The series shows the elite weekly meeting as an opportunity for London's well-to-do gentlemen to be not-so-gentlemanly.
And it was, indeed, a very real group. It met in Soho, and according to author Philip Eade, their weekly gatherings were "rip-roaring stag parties."
The club offered Philip a chance to cut loose and escape the stress of royal life. But it also offered the kinds of temptations that The Crown alleges the prince may have succumbed to.
We'll never know exactly what goes on in Philip and Elizabeth's marriage. Though The Crown offers a tantalizing take on the struggles they faced, only they know the truth. But there's one thing the series has proven: Philip has led a truly fascinating life.
Follow Katherine Webb on Twitter @prufrox.
Check out The Cheat Sheet on Facebook!