Everything We Know About Naomi Campbell's Jetsetting, Enigmatic Daughter: 'Truly a Model Baby'
No one walks the runway like British celebrity supermodel Naomi Campbell. Known for her cat-like prowess, Beyoncé was inspired to replicate her iconic moves in the "Crazy in Love" music video.
Campbell has been a leader in the fashion industry for the past several decades. The future star of the Apple TV+ docuseries, The Supermodels, has walked for all the major brands, including Versace, Chanel, Prada, and Christian Dior.
At 51 years of age, the legendary beauty has appeared on more than 500 fashion and beauty magazine covers, 66 of which were for Vogue.
Now it appears Campbell's 9-month-old daughter is following in her famous mother's footsteps, recently appearing on the cover of British Vogue, proving she is "truly a model baby."
Was the supermodel's baby adopted?
It has been almost a year since Campbell announced on Instagram that she was a mom. In May 2021, the supermodel posted a picture of her daughter's feet cradled in the palm of her hand.
Fans were shocked by the news, mainly because the Empire actor was extremely private throughout the entire process. Many were left speculating if the baby was the product of in-vitro fertilization, surrogacy, or adoption.
In an interview with British Vogue, Campbell set the record straight, saying, "She wasn't adopted – she's my child."
The inspiration for "Hollaback Girl" shared, "I can count on one hand the number of people who knew that I was having her. But she is the biggest blessing I could ever imagine." Campbell claimed, "It's the best thing I've ever done."
The 'model baby' is already living a jet-setting life
As a global ambassador for the Queen's Commonwealth Trust, Campbell is never in one place for very long, and neither is her daughter.
In the interview with Vogue, Campbell explained the mother-daughter duo are citizens of the world. She has hired "an amazing lady" to work as her nanny and help with the daily care of her child.
The Zoolander 2 actor explained that her daughter goes everywhere with her. For instance, "Christmas was spent in the south of France with family, then they jetted to Qatar for New Year's Eve, followed by London for a matter of hours, before heading to LA for a few days and on to Paris."
Campbell admits to feeling "like a kid again," saying that she enjoys playing, reading nursery rhymes, and discovering the world with her child. She loves all the innovative new toys at her disposal, especially the dolls.
The young girl also has a closet full of designer clothes that would make most models swoon. The celebrity mom has a new project in the works for the clothes, but she has not yet revealed the details.
Campbell told Vogue, "My daughter comes first. Everything I do, I do for her – that's it. It's so completely selfless, isn't it?" When asked if she wants more, she quipped, "Why not?"
Naomi Campbell has not revealed the baby's name – or paternity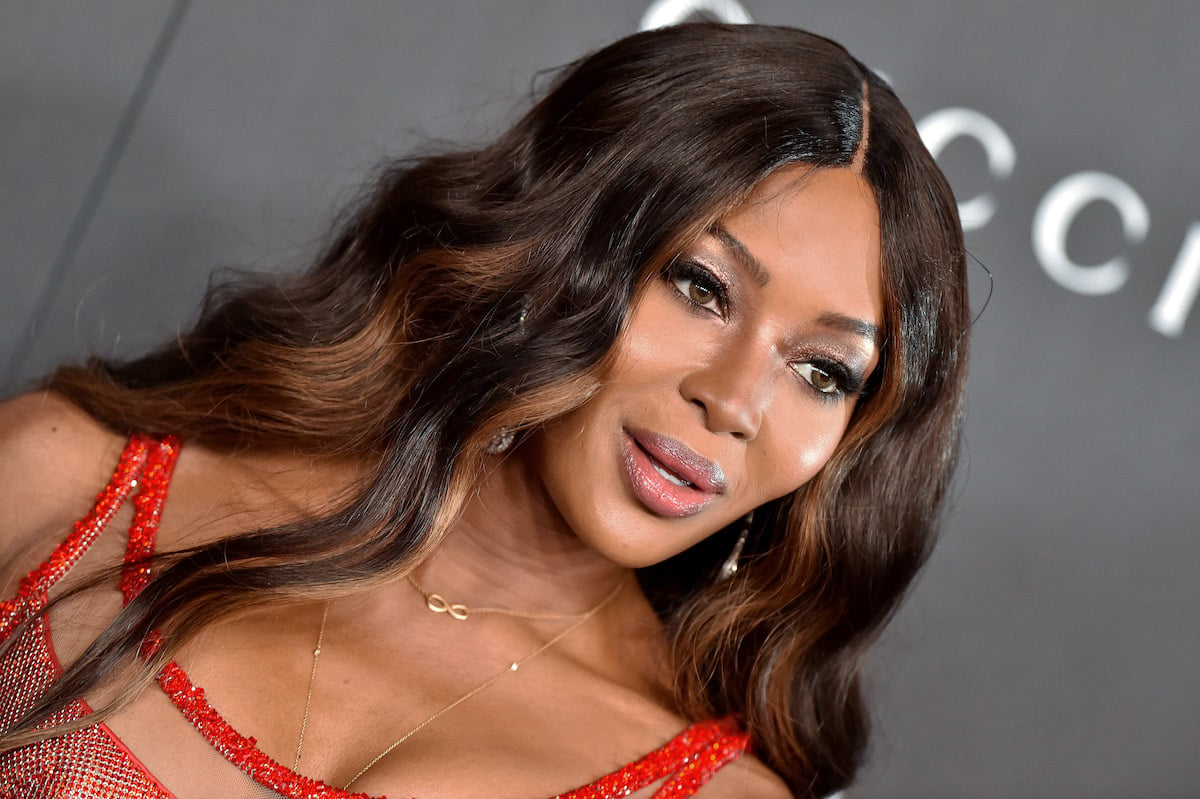 Campbell has decided not to share the name of her daughter. She has not yet shared the paternity either, for that matter. While she was willing to appear on the new Vogue cover with her bundle of joy, she was cautious about revealing too much about the child's identity.
The Vogue cover is the first glimpse anyone has gotten of her daughter. People reported that when the girl was two months old, her famous mom posted a photo of her wearing a designer Versace onesie. The baby's face was not visible.
Campbell will obviously share on her own terms, but one thing is for sure, she loves being a mom. When she announced the newborn's arrival, she said on Instagram, "A beautiful little blessing has chosen me to be her mother. So honoured to have this gentle soul in my life there are no words to describe the lifelong bond that I now share with you my angel. There is no greater love."
RELATED: Who is Naomi Campbell Co-Parenting Her New Baby Girl With?