Everything We Know About 'Power' Season 6
Only about a week is left until the final season of Power airs on Starz. The trailers are hot, the promo images are hot, but now all fans are wondering who will be left standing by the end. After the conclusion of season five, you know it will boil down to Tommy and Ghost facing off and everyone getting caught in the middle of their fight. But what else can viewers expect from "The Final Betrayal" this season?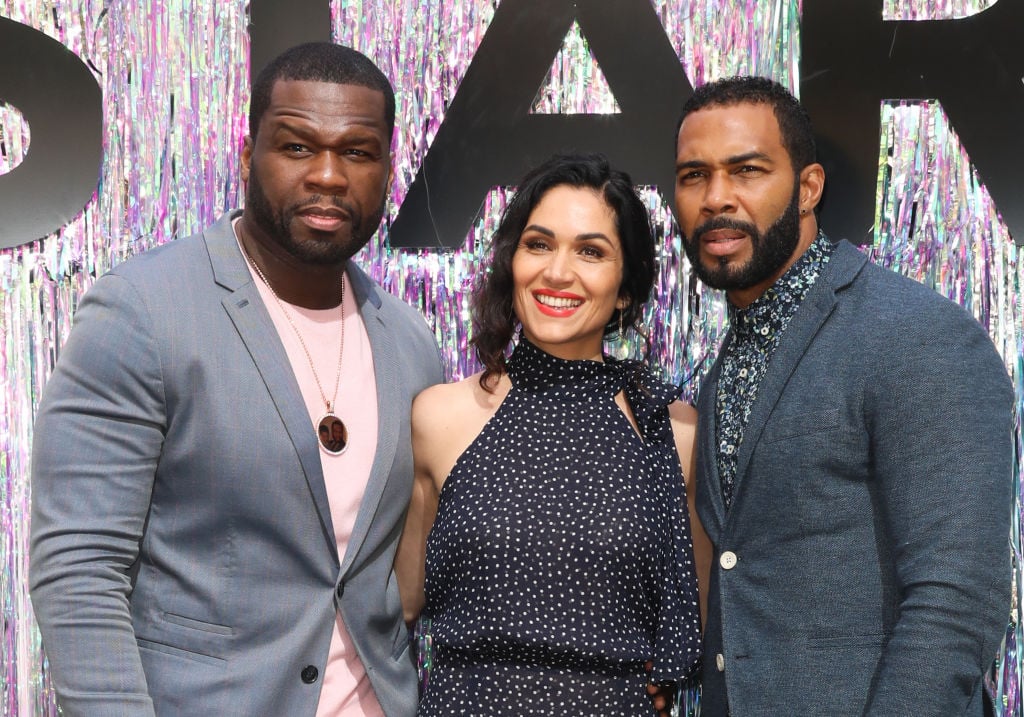 Season 6 of 'Power' will be extended and two parts
Earlier this year, Starz revealed that this final season will be extended to 15 episodes. Typically, a season consists of 10 one-hour episodes, but the network greenlit an expanded last round. Although season six kicks off on August 25, the series will be broken into two parts.
During the Television Critics Association press event, Starz boss Carmi Zlotnik shared that the first ten episodes of Power will be aired beginning in August, with the remaining episodes debuting in January 2020, Deadline reports.
Ultimate showdown between Tommy and Ghost
If you've digested all the trailers for the show, then you know that everyone who is in Tommy or Ghost's orbit will be sucked into their power vortex. Tariq, Tasha, Joe Proctor, Keisha, Tate, and even Angela will be taking a stance and pledging their loyalties.
According to the Starz press release, Ghost is more focused than ever on coming out on top, but of course, his plans won't go the way he wants them to:
"Power Season 6 picks up with James 'Ghost' St. Patrick seeking vengeance. His former drug partner and brother in arms must pay for the ultimate betrayal. Rocked to his core by the perfidiousness and cruelties of those he once called his family, Ghost devotes himself to one notion: Success is the best revenge, with all intentions of getting both. Ghost aims to get even with Tommy, get the Queens Child Project built to consecrate Raina's legacy, and finally achieve a thriving legitimate lifestyle with no criminal strings attached. Ghost's need to wrest satisfaction and happiness from this world by any means necessary – is the most dangerous he's ever faced. As the Feds grow closer to convicting him, Ghost must remain vigilant toward those wanting to take him down for his past criminal enterprises."
'Power' will feature new roles in front of and behind the camera
This season, 50 Cent will make his directorial debut for one episode, helping to bring the story to a close. As expected, Omari Hardwick's Ghost is going to try to get back at the crooked council member Tate, but there's a new character coming on the scene to give Tate trouble as well.
Deadline shared that Donna Murphy is poised to join the cast as Lorette Walsh, a politician who will be running against Larenz Tate's Rashad Tate for governor. Don't be surprised if she gets caught in Ghost's manipulative web while he tries to outsmart the councilman.
Spinoffs are coming
More than one spinoff is in the works for Power thanks to showrunner Courtney Kemp's deal with Starz. One of them will be a prequel and star Mary J. Blige. 50 Cent also shared that he will be a part of the prequel. As for the other cast members and spinoff stories, only time will tell.
Don't forget to tune into Power on Sunday, August 25 at 8:00 pm.