Everything We Know About SuperM's Upcoming Comeback
On April 26, SuperM kicked off the "Beyond LIVE" virtual concert series. The concert was a huge success, and the group revealed they will have a comeback soon. Making it even better for fans who watched the concert, SuperM performed some songs from their upcoming comeback during "SuperM – Beyond The Future."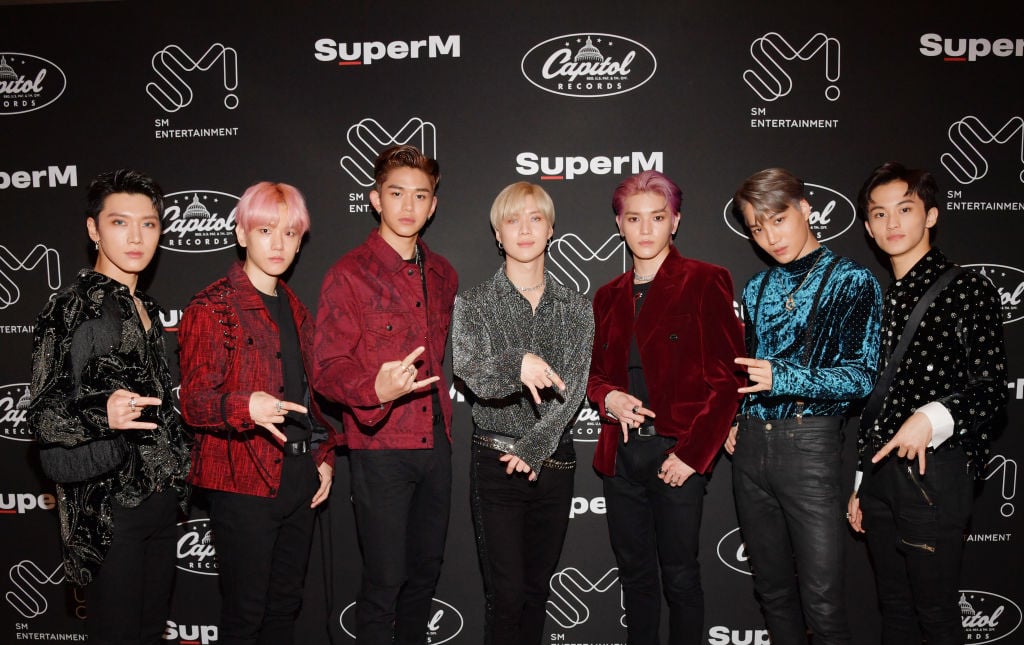 A single from SuperM's comeback is called 'Tiger Inside'
"Beyond LIVE" is a concert series created by SM Entertainment and Naver, and the virtual concert experience gives fans a new way to view concerts. SuperM was the first concert of the series, and WayV, NCT Dream, and NCT 127 will have virtual "Beyond LIVE" concerts over the coming weeks.
SuperM's tour setlist consisted of multiple songs that do not have released studio versions, including "Dangerous Woman" and "With You." The group performed "Dangerous Woman" on Jimmy Kimmel Live! and "With You" during One World: Together At Home.
During their "Beyond LIVE" concert, SuperM teased fans about a future comeback album that will be released "soon" and performed another unreleased song, "Tiger Inside." As they performed, special effects made it seem like tigers were running around the members. "Tiger Inside" features powerful choreography and is incredibly catchy. With the digital effects onstage, it made one hope that "Tiger Inside" will have a music video.
There will be sub-units for SuperM's comeback album
SuperM's first album, the EP SuperM – The 1st Mini Album, consisted of five songs. Two songs featured all of the members, while three of the songs were sub-unit songs. "Jopping" and "I Can't Stand the Rain" are performed by all seven members."2 Fast" is performed by Taemin, Baekhyun, Mark, and Lucas, "Super Car" is performed by Mark, Ten, Taemin, Baekhyun, and Taeyong, and "No Manners" features Taemin, Taeyong, Kai, and Ten.
Based on SuperM's "Beyond LIVE" concert, their new album will feature sub-unit songs as well. The group performed a brief medley of three songs, giving a preview of each sub-unit song. Taeyong and Lucas will be a sub-unit with the song "Drip," "We Go 100" will be performed by Baekhyun, Kai, and Ten, while Taemin, Ten, and Mark will perform "Line Em Up."
The first 'Beyond LIVE' concert was a success
So far, there is no set release date for SuperM's new album. All of the information for their next comeback has come from the "Beyond LIVE" concert. The first of the new virtual concert series, SuperM's "Beyond LIVE" proved to be a hit with fans.
To watch the concert, fans paid for a ticket the same way one would pay to enter a venue for a live concert held in person. Tickets cost 1,500 V coins on V Live, which is about $30 USD. 
According to Forbes, 75,000 users from 109 countries paid to watch SuperM's "Beyond LIVE" concert. As a result, the virtual concert brought in over $2 million USD. SuperM's "Beyond LIVE" not only set a precedent for future virtual concerts, but marketed their future album before a release date is even announced.