Everything We Know About Tamar Braxton's Hospitalization and Frustrations With We TV
Tamar Braxton's fans are lifting her up in prayer after reports surfaced that the singer and reality star is in the hospital for an alleged attempted suicide. Reports reveal that Braxton became distressed about her contract with We TV – and her displeasure with her portrayal on Braxton Family Values. The Grammy-nominated singer has also had a tough few weeks, admitting that she experienced depression because of the coronavirus quarantine.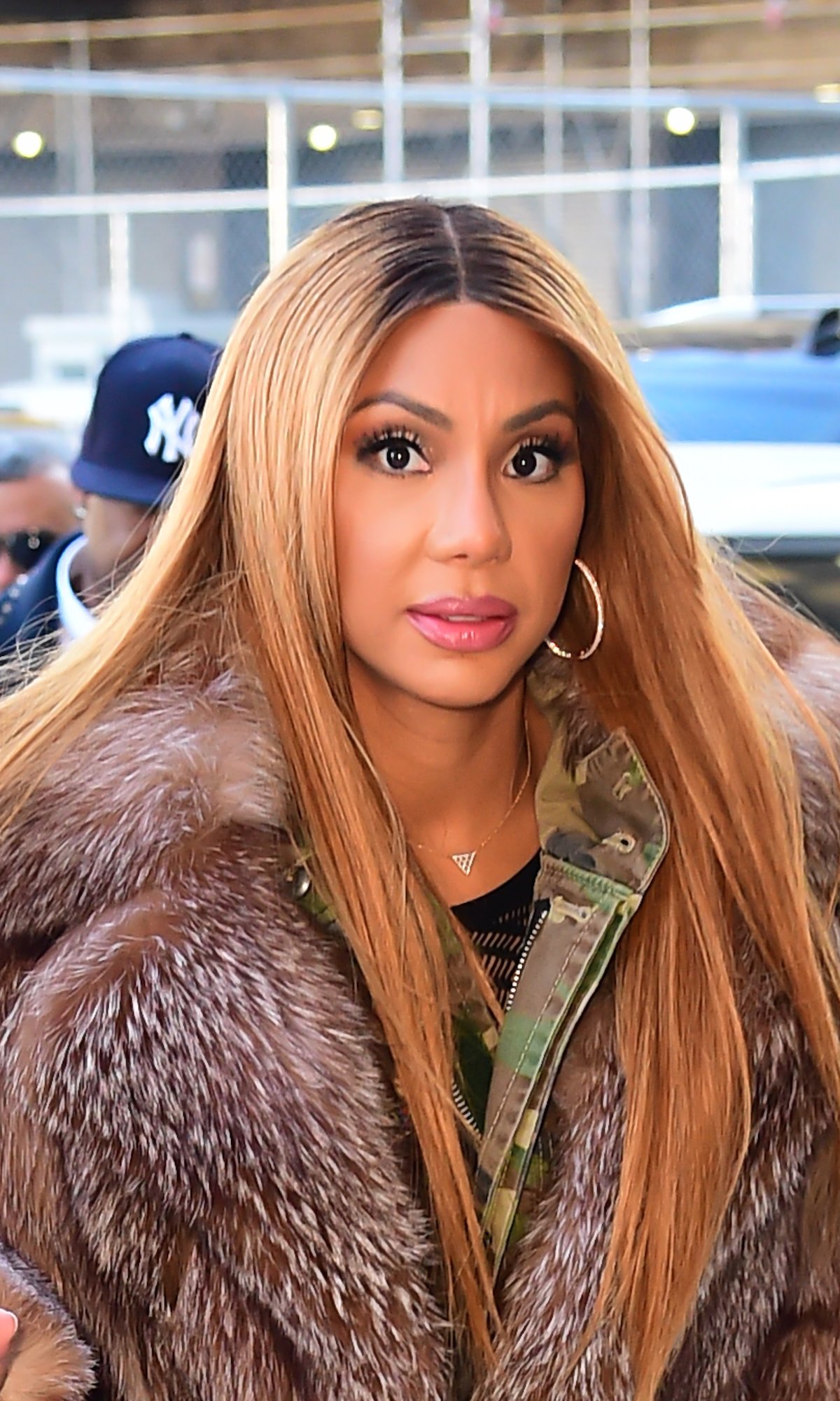 Reports surface that Tamar Braxton is in the hospital
The Blast reports that Braxton is in the hospital after being found unconscious by her boyfriend, David Adefeso. Braxton was discovered unconscious around 9:45 PM on July 16. Sources told The Blast that Braxton and Adefso have been staying at a Ritz Carlton in Downtown LA.
Adefeso told police that Braxton took a mixture of prescription pills and alcohol. A call was placed to 911and an ambulance transported Braxton to a nearby California hotel.
Sources told the publication that Braxton has been distraught over an ongoing contract dispute with We TV. Adefeso reportedly believes a surprise trailer for Braxton's new We TV spinoff-off, Get Ya Life, sent Braxton over the edge.
Adefeso told police that Braxton felt blindsided by the trailer's release and became upset. Braxton also reportedly threatened suicide earlier in the day.
Tamar Braxton has been open about her frustrations with We TV regarding 'Braxton Family Values'
Braxton recently admitted during an interview with Nick Cannon that she no longer enjoys her No. 1 reality series. According to Braxton, show producers play a major role in creating drama between her and her family.
At first, it was a lot of fun because I felt like we were speaking for the African American family and then for the African American female and being individuals – and that was maybe for the first five years. I absolutely, positively hate it. I hate what it's done to my family…Looking back and watching how the situations grew into something else, we realized that we had to create boundaries and a lot of the sisters were resistant. We are going through the growing pains now to get to a better place and with prayer and everything we will get there one day at a time.
Related: Tamar Braxton Says 'Braxton Family Values' Cast Is Underpaid, Cites Kardashian Family's Income
The Braxton family famously went on strike, refusing to film in season 6, citing poor editing and being underpaid. Braxton accused We TV of not paying the family adequately. Braxton alleges her family is paid 75% less than the Kardashians.
Tamar Braxton reportedly felt blindsided by the trailer release for her spinoff, 'Get Ya Life'
A trailer for Braxton's We TV spinoff Get Ya Life was released on the day of Braxton's reported attempted suicide. Braxton was initially happy about landing a new spinoff. She later admitted that her experience on Braxton Family Values tainted her excitement.
"I'm not interested in telling my life story anymore. I just don't want people in my house anymore," she said. "It's like an invasion of privacy, especially when you don't have control over what they point out. People think that I'm a shady person, a s**t talker, a backstabber – because that's what they see on the show."
Related: Tamar Braxton Explains Why She's Over Being a Reality Star In New Interview With 'Hollywood Unlocked'
The official show description promises to show Braxton rebuilding after her divorce, co-parenting, and in a new relationship. The trailer does depict some tense moments, inclouding Braxton crying and arguing with production. At one point in the trailer, producers reveal that Braxton has called police to have them escorted off of her property.
Tamar Braxton admits she's been depressed because of coronavirus quarantine
Quarantine has not been easy on Braxton. In a YouTube live show, she admitted that she spent her time engaging in unhealthy behaviors to help her feel better.
"I'm going to be a 100 percent transparent. I feel like I've been masking all of my feelings. I haven't had water until yesterday. I'm masking my feelings with food, with television, with looking at other people's pages," Braxton shared. "I be hopping back and forth off of people's lives. Almost like I'm trying to find myself when I know who I am. You know who you are…I hate who I have become in these past five and a half-six weeks! I've been closet eating in quarantine."
Braxton bunkered down and found her routine. She hosts weekly live shows with Adefeso and released a new single "Crazy Kind Of Love." Her live show scheduled for July 16 was rescheduled earlier in the day, with Braxton promising to return the following week.
Braxton's rep told The Blast that she's currently in stable condition and under 24-hour monitoring. As of now, she remains unconscious. Her rep also asked for prayers, noting that Braxton's been struggling as of late.
Let's keep Braxton lifted in prayer. She's an immense talent and spirit and has a lot more to offer to the world.
How to get help: In the U.S., call the National Suicide Prevention Lifeline at 1-800-273-8255. Or text HOME to 741-741 to connect with a trained crisis counselor at the free Crisis Text Line.