Everything We Know About the Bizarre Kelly Price Disappearance and Resurgence Story
Kelly Price scared fans, some friends, and some family members when media outlets began reporting the R&B and gospel singer was missing. Per the family, they had not been in contact with Price for several weeks following her being admitted to the hospital for coronavirus. But Price has since re-emerged and says certain people have the story wrong.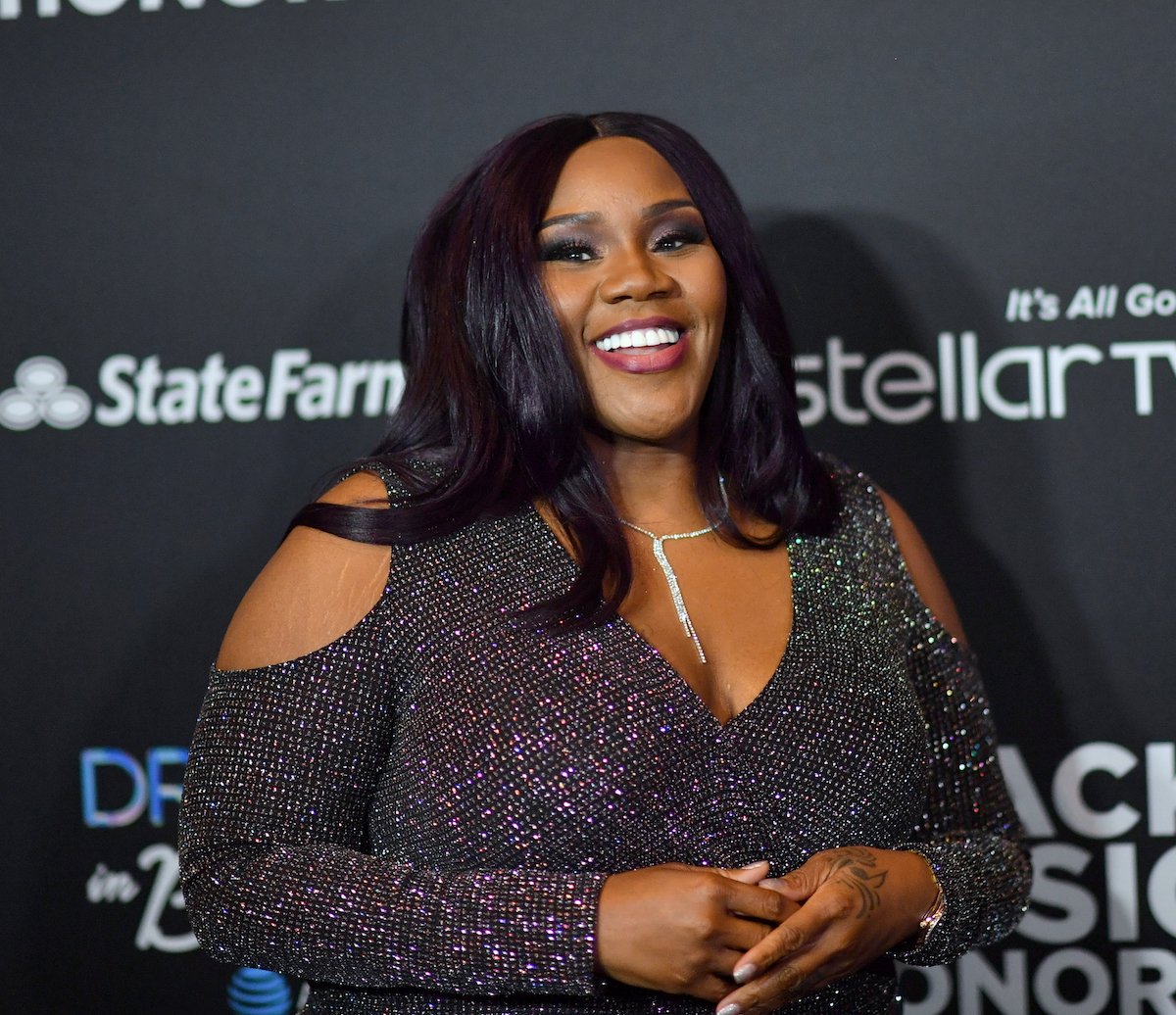 Kelly Price's family members alleged she was missing
News about Price's disappearance made headlines on Sept. 25. Price revealed to her Instagram fans on July 29 that she'd been dealing with a bad case of COVID-19. Afterward, Price went radio silent on social media. 
Related: ​​SXSW Cancelled due to Coronavirus: Celebs, Filmmakers and Austin Locals React
Price's family told TMZ that she was admitted to the hospital. At some point, Price ended up in the intensive care unit as her condition worsened. The family alleged they were in touch with Price throughout her hospital stay. But they say that three weeks after Price was admitted, they received a call that she'd been discharged. The discharge surprised the family because Price was reportedly not in the best condition upon the release.
From that point, they said they had not seen nor heard from Price. They also alleged Price's boyfriend was keeping them from visiting her. Price's family made the decision to list her as a missing person with a national database.
The singer's attorney refuted statements that she was missing but her sister claimed otherwise
Price's attorney released a statement to several media outlets that Price was at an undisclosed location recovering from COVID. Additionally, a note was posted to Kelly's official Instagram account story corroborating her attorney's claim. Several celebrity friends of Kelly's also came forward to say they'd spoken with her.
Related: Celebrities Who Have Recovered From Coronavirus
Price's sister, Shanrae, called into the Larry Reid Live show and refuted the attorney's claims. She noted that she still had yet to see or speak with Kelly. During the call, Shanrae told Reid.:
I'm just asking everybody to pray. I understand an attorney has stated that my sister is OK. We don't know anything until we physically see her. My sister is a very visible person. We haven't heard anything from her in months. She was very sick with COVID. This is unlike her. No one has heard from her. I know everyone has their own opinions. I don't do stuff like this but I did want to call in. Until we physically see my sister, we don't know anything. I'm just asking people please pray okay, because she has two children and it's just she and I. We lost our mother, we lost our sister six years prior — It's just she and I.
Kelly Price says she's recovering from COVID and has been estranged from some family members for some time
Price spoke with TMZ and grew emotional reflecting back on her COVID battle, which she says is ongoing. The singer shared agonizing details about her hospitalization, including that she flatlined.
"At some point, they lost me," she said. I woke up a couple of days later, and the first thing I remember is the team of doctors standing around me and asking me if I knew what year it was…I died."
Kelly was initially battling COVID at home before her condition worsened and her husband called an ambulance. She's been recovering at home since, with home health aids tending to her. She's upset by her sister's interactions with the media, noting they have not been in contact.
"It hasn't been two months since I've seen my sister–it's been a year," Kelly claims. "I haven't been in the same room with her since my mother's funeral. Prior to that, we hadn't seen each other all pandemic long…I have never been in danger, I am not in danger right now. I am focusing on putting myself first."