Everything We Know About the Death of Bobbi Kristina Brown, Whitney Houston's Daughter
A new documentary is once again bringing the death of Whitney Houston and her daughter, Bobbi Kristina Brown, back into the spotlight. Three years later, as Whitney hits theaters, many questions remain unanswered about the tragic death of Houston's 22-year-old daughter, but let's take a look at everything we know. 
Houston herself was found face down in her hotel room bathtub in February 2012. The LA Coroner's Office's report later attributed her death to unintentional drowning, noting that drug paraphernalia was found nearby and that cocaine was in her system, according to ABC News. 
Sadly, three years later, Bobbi Kristina Brown died under eerily similar circumstances. In January 2015, she was found face down in her bathtub. However, Brown was still alive when she was rushed to the hospital, according to CNN. Ultimately, she was placed in a medically-induced coma.
She remained in that coma and on a ventilator for months. In April 2015, it was revealed that she was no longer in the coma, but doctors said she remained unresponsive and had "global and irreversible brain damage." Her father reportedly had her seen by specialists in Chicago, who said there was nothing that could be done. Afterward, she was placed under hospice care back home and died about a month later.
In March 2016, details from the Fulton County Medical Examiner's autopsy report were released after having previously been sealed. According to ABC News, this report said Brown died of lobar pneumonia due to being immersed in water as well as drug intoxication. Cannabis and alcohol had been found in her system, as had benzoylecgonine, the main metabolite of cocaine.
However, the medical examiner could not determine whether the cause of death was due to intentional or accidental causes. Therefore, the manner of death was classified as undetermined.
After her death, Brown's estate filed a wrongful death suit against Nick Gordon, her boyfriend who she was living with at the time. Her family alleged that Gordon gave her a drink that rendered her unconscious and then "put her face down in a tub of cold water causing her to suffer brain damage." They also accused him of physically abusing Brown. Gordon denied these allegations.
Gordon later said on Dr. Phil that if anyone was to blame for Brown's death, it was her father, Bobby Brown.
"[Bobby] hurt his own daughter, not me," he said. "I was the one there for her while she was dealing with him not being there. He's not a reasonable person so I'm not planning on talking to him and I really don't want to."
Bobby Brown later spoke to ABC and once again blamed Gordon, saying that he's the common factor between the death of Whitney Houston and the death of Bobbi Kristina Brown.
"It's not a mystery to me," he said. "The same thing that happened to my daughter is what happened to Whitney…. There's only one person that was around both occasions. Only one person who says they were there to protect them…and he didn't."
Max Lomas, Nick Gordon's housemate who found Brown lying in the tub, spoke to PEOPLE in July 2016, and he confirmed that Gordon and Brown were arguing on the night of her death, as Brown's estate had previously claimed.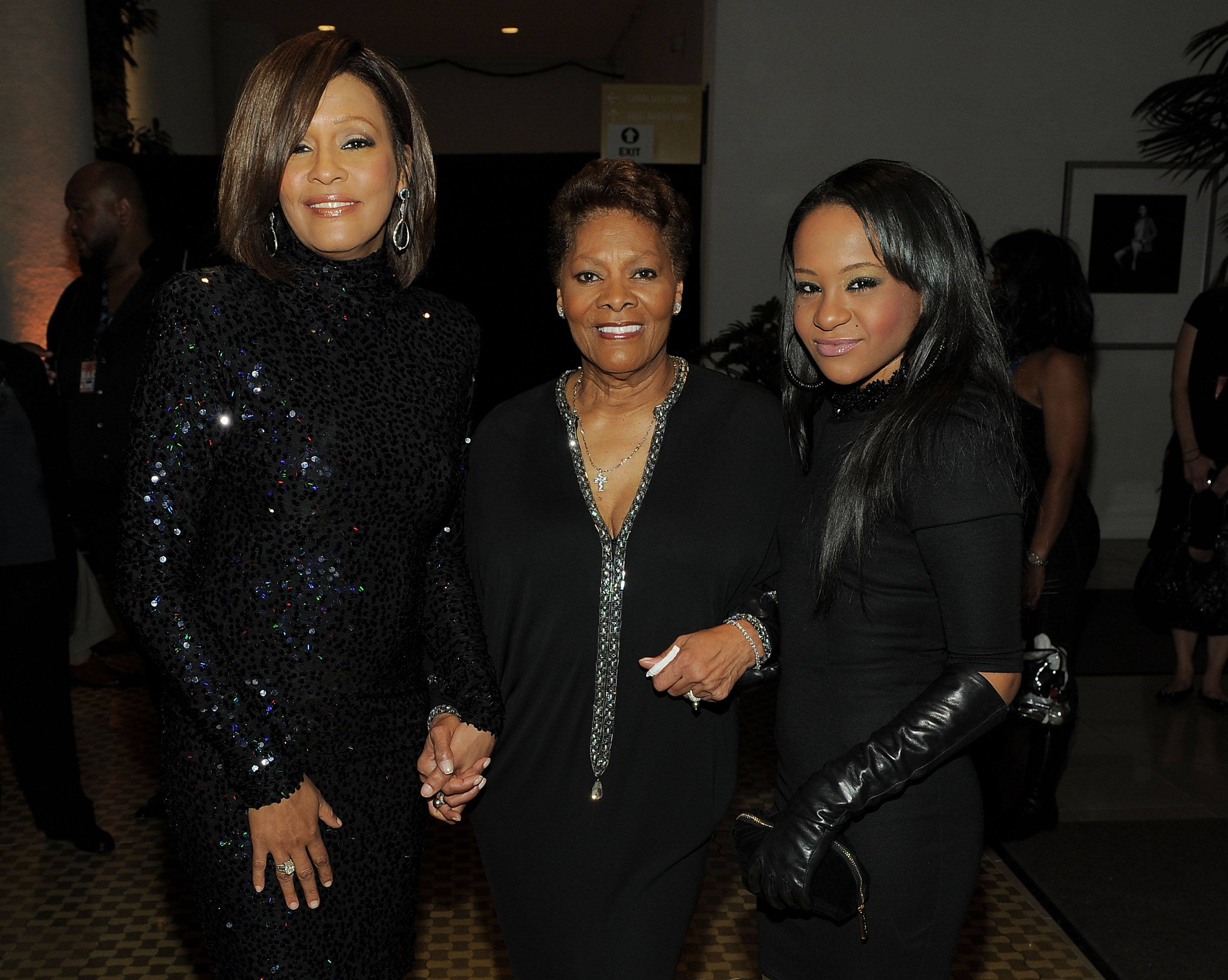 In September 2016, Gordon was found legally responsible for Brown's death, as he did not show up at a civil hearing for the second time in a row, according to CNN. The judge ordered Gordon to pay Brown's estate $36 million.
In June 2017, Gordon was arrested and charged with domestic battery and false imprisonment for an unrelated incident. His current girlfriend had alleged that he had beaten her up and then not allowed her to leave their residence; photos of her injuries were released by TMZ. These charges were later dropped.
Four months later, Gordon spoke out in a new interview with The Daily Mail, saying that Brown had attempted suicide multiple times. He also once again denied having had anything to do with her death, blaming Brown's drug use.
"The truth is, in my heart, I believe Krissy overdosed on drugs," he said.
A few months ago, in March 2018, Gordon was again arrested and charged with domestic battery. Once again, these charges were later dropped.
Three years later, questions about the death of Bobbi Kristina Brown remain, but Gordon continues to deny any wrongdoing, and Brown's estate continues to blame him for her death. The family's attorney told E! News last year:
"I've reached the conclusion that he absolutely contributed to her death either by injecting her with drugs and putting her in a bathtub or allowing her to get into a bathtub in a state of intoxication and allowing her to die, leaving her there to die."
However, Gordon has never faced any charges for Brown's death.
The new documentary Whitney isn't really about any of these questions, but it does reportedly reveal a few things, with family and friends saying that Houston and Brown were neglectful of Bobbi Kristina growing up and that Bobbi Kristina hated her life. The documentary also shows footage of Bobbi Kristina snorting a powdered substance.
Check out The Cheat Sheet on Facebook!