Everything We Know About Tom Brady's Sisters
Tom Brady might be the single most impactful player in the NFL over the last 20 years, but he didn't get where he is alone. Many people know about his famous family at home, but Brady was brought up by an equally supportive family growing up.
His sisters, in particular, had a major impact on Brady's life, and he might not have made it to where he is without them. 
It's time to get to know the other Brady siblings.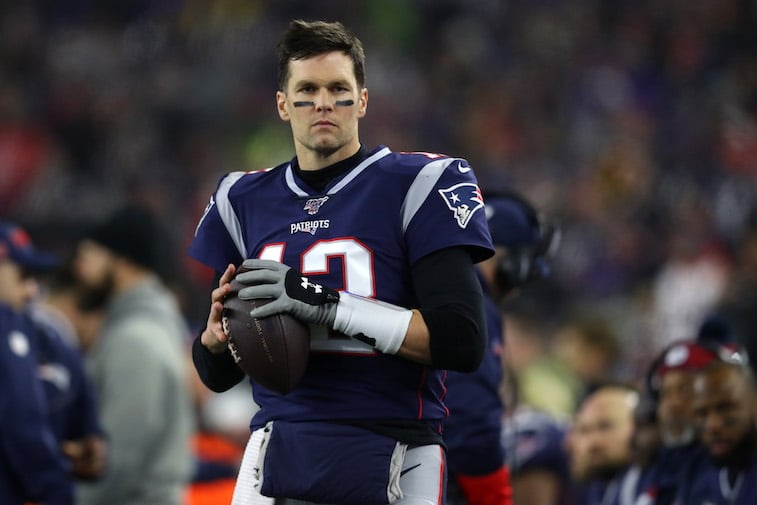 The Brady family comes together
Brady had three sisters to keep him in line growing up named July, Nancy, and Maureen. As with many athletic families, this meant that competition was never more than a pin drop away. Brady has spoken about how this competitive atmosphere impacted his rise to athletic greatness while also giving him a top-notch support system.
"It was just great to grow up in a house like that and feel so supported by your Mom and Dad," he said (per SB Nation). "I've always had that great support at home. I certainly wouldn't be standing here if I didn't have the love and support of my parents and my sisters and my family."
Brady's parents, Galynn and Tom Sr., had their hands full raising such a vibrant bunch, but the two provided the family with the means needed to pursue their dreams and reach their goals regardless of the hurdles.
Tom Brady's pact
This family dynamic helped motivate Brady to get beyond just being good in San Mateo, CA and becoming the superstar he is today. In an interview with the New York Daily News, oldest sister Maureen talked about a pact that Tom made as a child to live up to his sisters' expectations.
"I'll never forget this one time, ninth grade, this paper he wrote for school," Maureen said (per New York Daily News).
"Us girls, we were all pretty good in sports, always in the newspaper. Tommy always used to be known as 'Maureen Brady's little brother' or 'The Little Brady.' So he writes a paper, saying one day he wants us to be known as Tom Brady's sisters. He wrote, 'One day, I'm going to be a household name.' That's what he told my mom: 'One day I'm going to be a household name.'"
This worked. While Tom is the most memorable member of the family, his sisters have all had to guide the journey with him and guide through life knowing that to the average sports fans, they will be forever connected to their famous brother.
Maureen Brady
Maureen had extra responsibility as growing up as the oldest child. An All-American pitcher at Fresno State in the 1990s, she might not have had the same career ambitions as her brother, but she had a similar competitive drive. When sports were over, however, she decided to make an impact of a different kind. She put all of her focus into nursing, and she currently works at a local hospital in Bakersfield, California.
While Maureen didn't have the same professional luck as her brother, she helped provide the groundwork for what would eventually become a competitive group of four. Her daughter, Maya, is currently a softball player at UCLA.
Nancy Brady
Perhaps the least-known of the bunch, the Tom's older Nancy, was a basketball player and a softball player during her younger days.
While she never made it to the professional brother, she has been alongside him the entire time. Nancy walked down the aisle in 2015, and Tom was right there supporting his sister.
Julie Brady
Football announcers will often muse about Tom's "twin" sister. This isn't true, but an inside joke among the family as she shares a birthday with Tom, who is three years younger.
An athlete in her other days, she married another professional athlete in 2012 named Kevin Youkilis, who was a prominent member of several professional baseball teams. 
Tom has always been close to his twin sister, and he has spoken about how fun it is to have another professional athlete in the family thanks to her husband.
The Brady family is not like the average family, but they have similar roots. While all of the children have gone their way, the family remains close, and a testament of how even the biggest stars on earth need a support system to get them there.