Everything You Need to Know About Johnnyswim, Chip and Joanna Gaines' Favorite Band
Chip and Joanna Gaines made an important announcement about their new television network. While most fans expected their first confirmed show to be in the home renovation genre, the Gaineses revealed that they're producing a docuseries based on Johnnyswim, their favorite band. Home on the Road will premiere on the Magnolia network in 2020.
This isn't the first time Chip and Joanna Gaines have gushed about Johnnyswim. The band performs at their retail emporium, Magnolia Market at the Silos, every year for their huge Silobration event. Plus, Chip and Joanna consider the husband and wife duo close friends of theirs.
Who is Johnnyswim, and why are Chip and Joanna Gaines so smitten? Read on to find out.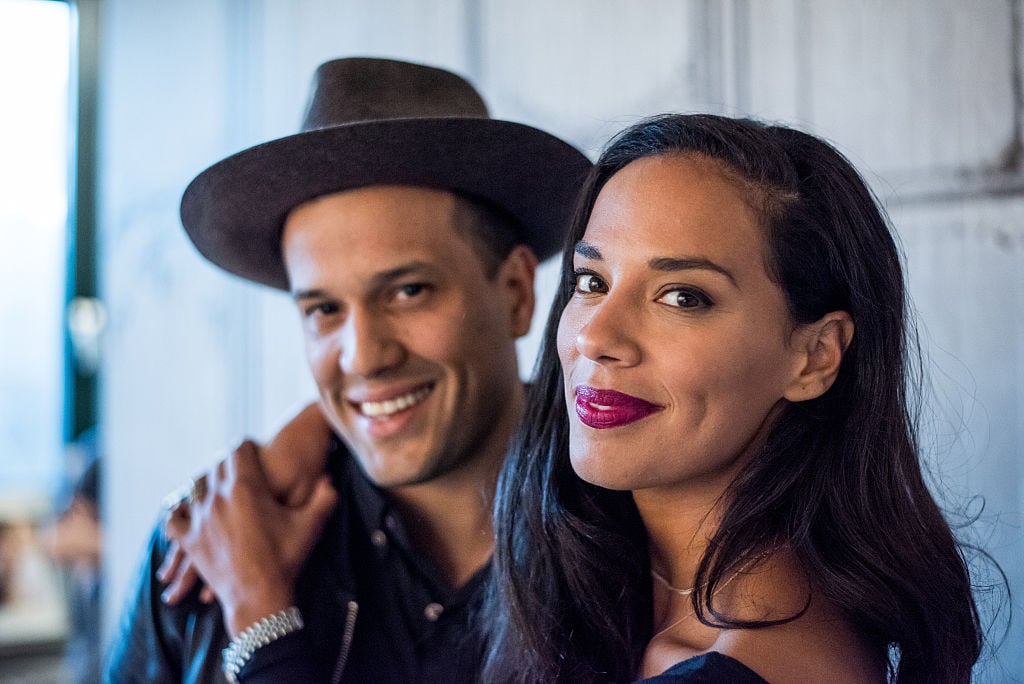 Johnnyswim is a family band
It's not too surprising that Chip and Joanna Gaines feel so strongly drawn toward Johnnyswim — just like the former Fixer Upper hosts, this husband and wife duo are great at blending family and career into one.
This folk, soul, blues, and pop band is comprised of Amanda Sudano and Abner Ramirez. The pair met at church in Nashville and got together in 2005 after attending a writing workshop together. They married in 2009 and released their self-titled EP one year later.
The couple is currently touring the country with their two children, Joaquin (4) and Luna (1) in tow.
Though their music isn't considered religious, many of their songs have Christian themes and overtones. But they are not strictly one thing or the other, preferring instead to experiment for a sound that's all their own. "I add intimacy, and he adds fire," Amanda explained of their music. "It's important to have both. That's really the balance of what Johnnyswim is."
Joanna Gaines is thrilled to help tell the band's story
While sharing a series trailer on Instagram for the new show, Joanna Gaines expressed how excited she was to go behind the scenes with her favorite band.
"It's been over five years since we first met Abner and Amanda and have been endlessly drawn to the way they approach everything they do," she said. "They're dreamers, musicians, artists, storytellers, and parents – living life out of a tour bus and making the most out of every town they visit." 
'Fixer Upper' fans know at least one Johnnyswim song
Most Chip and Joanna Gaines fans are well-acquainted with the show's theme song, "Home." But they may not realize it's a song by Johnnyswim.
The Gaineses have been longtime fans of the band and even partially credit Johnnyswim with inspiring them to conceive their fifth baby, Crew. In January 2018, Chip Gaines tweeted, "The ever amazing, ever romantic @JOHNNYSWIM was in Waco. And they put on a little too romantic of a concert.. anyways, one thing led to another, & we are officially pregnant. And I could not be more EXCITED! #5."
Fans can catch Home on the Road in 2020 when Chip and Joanna Gaines' new television network premieres. Until then, you can check out their music on Spotify.