Everything You Want to Know About Dolly Parton's Private 54-Year Marriage
Dolly Parton is known for being a country music legend. The singer has become so famous that she is a household name. Her husband, however, is not. Though Parton and her husband Carl Thomas Dean have been married for 54 years, people know very little about the man married to the music superstar. Here's a look at their relationship.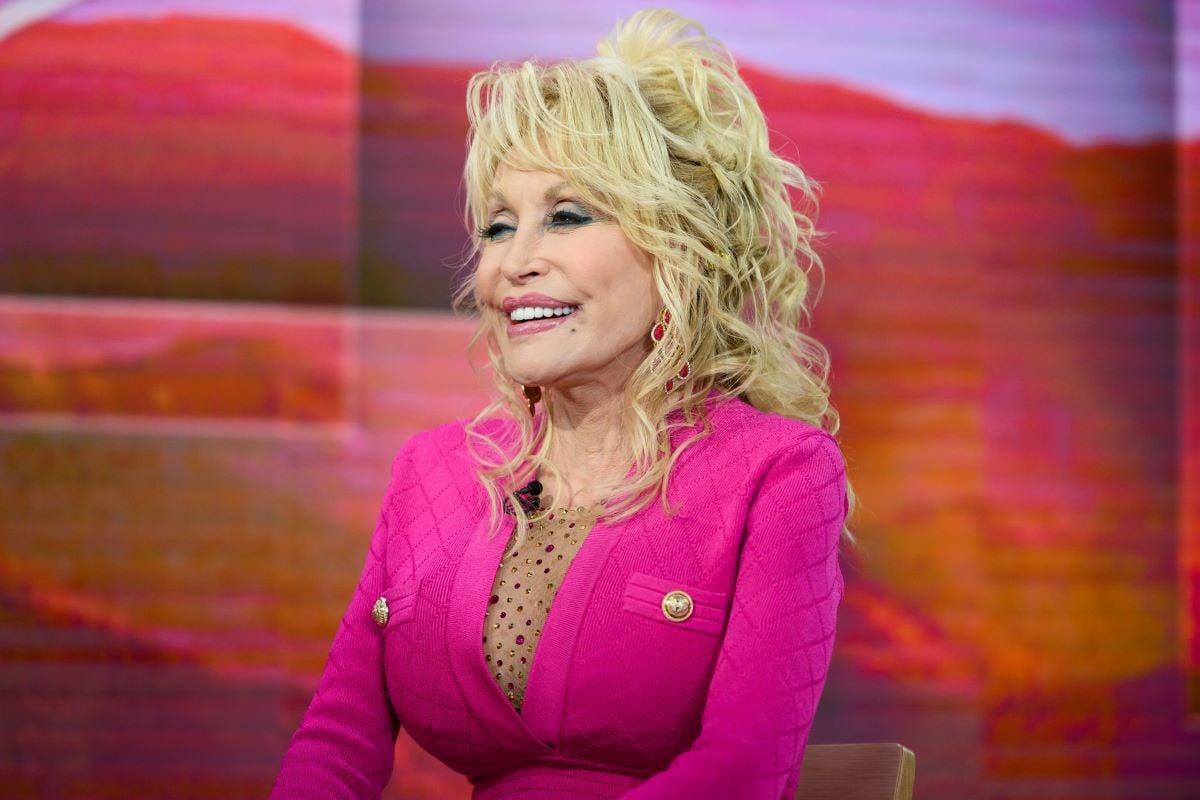 How did Dolly Parton and her husband meet?
Parton and Dean met outside of Wishy Washy laundromat in Nashville when she was just 18. He was 21. Dean was driving by in his truck when he saw her.
"My first thought was I'm gonna marry that girl," Dean said during their 50th wedding anniversary ceremony in 2016. "My second thought was, 'Lord she's good lookin.' And that was the day my life began."
Two years later, the two were married on May 30, 1966, in a church in Ringgold, Georgia. The tiny wedding only had Parton's mom and the preacher and his wife in attendance.
"My mother made me a little white dress and a little bouquet," Parton told Country Music Television (CMT). "But I said, 'I can't get married in a courthouse because I'll never feel married.' So we found a little Baptist church in town, and went up to Pastor Don Duvall and said, 'Would you marry us?' We got pictures on the steps right outside the church."
How they keep their life private
Though Parton has risen in fame since marrying Dean, he has largely kept out of the limelight.
"[Carl's] a quiet, reserved person, and he figured if he ever got out there in that, he'd never get a minute's peace and he's right about that," Parton said in a recent interview with Entertainment Tonight. "I've always respected and appreciated that in him and I've always tried to keep him out of the limelight as much as I can. He said, 'I didn't choose this world, I chose you, and you chose that world. But we can keep our lives separate and together.' And we do and we have."
Dolly has a song about her husband
Just because Dean doesn't want to be a part of the music industry doesn't mean that he hasn't had a role in his wife's career. She dedicated the song "From Here to the Moon and Back" to him.
"I needed to write a beautiful love song," she said in an interview with The Boot. "I picked my husband, who I love, and I thought, 'Well, I'll write some beautiful song about him.' It was about my husband in the movie, played by Kris Kristofferson, so I thought in order to make it really real and really touching, I would write my real, true emotions about someone I really do love and have loved for more than half of my life."
Dolly Parton and Carl Thomas Dean are tired of each other
Even the most loving couples get tired of one another sometimes. In a recent interview with Jessie Ware on her Table Manners podcast, Parton revealed that she and Dean are no exception.
"My husband and I have been together for 57 years and married for 54," she told Ware. "I'm sick of him and I'm sure he's sick of me."