All of the Evidence That Justin Bieber Cheated On Selena Gomez
Musicians Selena Gomez and Justin Bieber have a storied past. Did Bieber cheat on Gomez at one point? There's a lot of evidence that says he did.
To say that singers Justin Bieber and Selena Gomez had a tumultuous relationship would be putting it mildly. Their on-again, off-again, nearly decade-long saga is one of the hottest topics in popular culture. And though there have been many rumors over the years, neither mentions the other by name very often.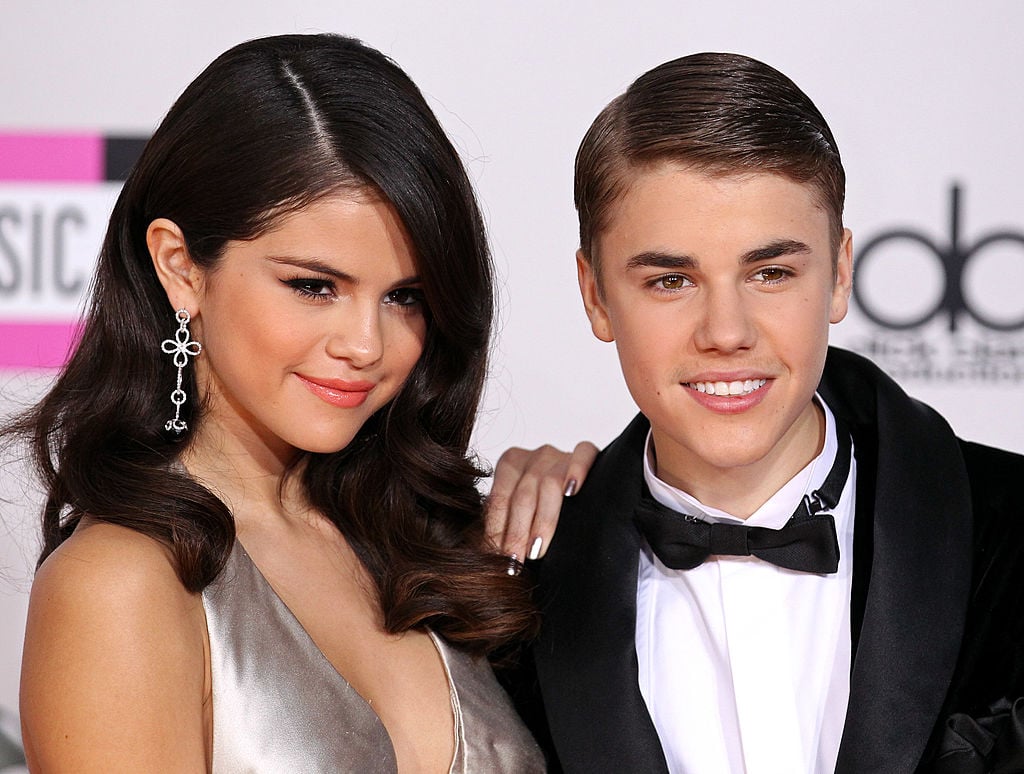 Regardless of this, both Bieber and Gomez have touched upon their struggles as a couple and as individuals in various ways, from interviews to their own songs. And from what has been released recently, there's a significant among of evidence that the former cheated on the latter at some point.
Justin Bieber and Selena Gomez both released albums in early 2020
This has been the year of the comeback for both Gomez and Bieber. Both have been focused on their mental health and personal lives in one way or another for the past couple of years. But each has been busy in recent months, putting together their respective albums Rare and Changes.
First came Gomez's album, which is her first in five years. Two singles, including "Look At Her Now," preceded it in Oct. 2019, with Rare dropping on Jan. 9, 2020. Bieber kicked things off with his first single, "Yummy," on Jan. 3. Changes was released in full on Feb. 14.
What Gomez has said about Bieber
Gomez's album has numerous tracks that allude to her relationship with Bieber. The title song, "Rare," discusses a relationship in which she was ignored, and her partner didn't see how special she is. And her first single, "Lose You to Love Me," paints a picture of her need to say goodbye to her ex in order to find herself.
Delving further into the subject, Gomez has said that Bieber's treatment of her could be classified as "emotional abuse." "I had something beautiful and I would never deny that it wasn't that," she explained, adding, "It was very difficult and I'm happy it's over." That definitely doesn't rule out cheating.
Did Bieber talk about Gomez on 'Changes'?
Bieber doesn't directly respond to any of Gomez's tracks on Changes. Given how they were released practically back to back, it would have been difficult for him to do so. However, he does allude to their relationship on a few songs — and mostly in regards to not being faithful.
On "All Around Me," he sings "Never thought I could ever be loyal." He echoes this on "Forever," singing "Never thought I'd settle down," and says that his wife, Hailey Bieber "made me aware of what I was missin.'" Though he's focused on praising his wife, there are comparisons here that have to do with Gomez.
Bieber opens up in a new interview
Bieber, for his part, has definitely been owning his mistakes over the past year or so. In Sept. 2019, he shared a lengthy note on social media, in which he wrote that he was "resentful, disrespectful to women" and "abused all of [his] relationships" while doing drugs years ago. He elaborated on this in a new interview with Zane Lowe.
"In my previous relationship, I went off and just went crazy and went wild, just was being reckless," he said of Gomez, who he dated not long before reuniting with Bieber. Though he doesn't explicitly say that he cheated on Gomez, it's certainly implied that he was, at the very least, inconsiderate to her when they were together.