'The Evil Dead' Crawls Back to Theaters for 1 Night Only During 40th Anniversary Celebration
The Evil Dead is 40 years old. In celebration of officially reaching middle age, the classic horror flick hits theaters nationwide again for one more terrifying chance to see it on the big screen. Here's how you can see the Sam Raimi-directed movie. 
The Halloween movie season is upon us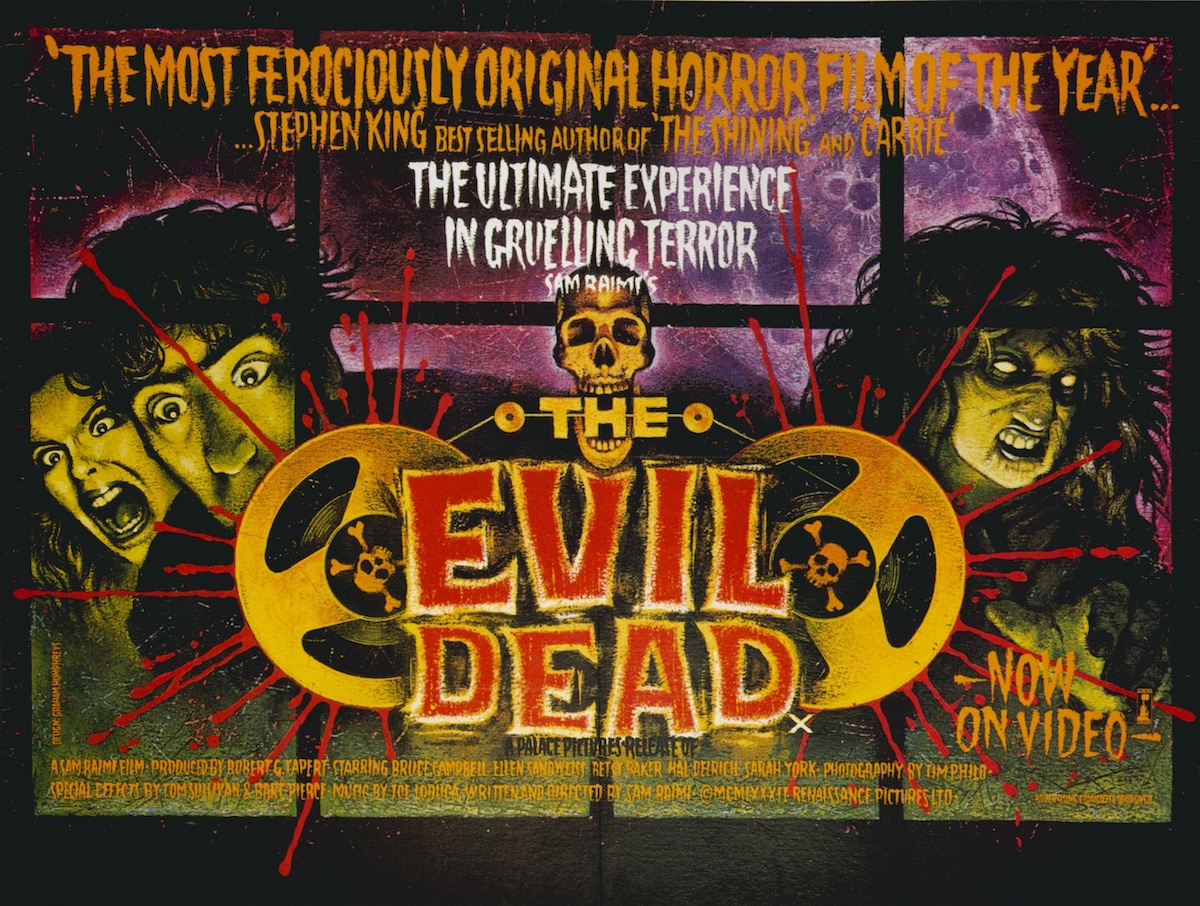 The Evil Dead (1981) joins a spate of Halloween-appropriate horror movies hitting theaters in October 2021. Firstly, according to Moviefone, Halloween Kills extends the saga of "final girl" Laurie Strode (Jamie Lee Curtis). Her battle to survive slasher Michael Myers is legendary. That movie will debut on October 15, 2021. 
Additionally, Paranormal Activity: Next of Kin builds on the "found footage" franchise with another installment out October 29. Halloween certainly offers horror fans a unique seasonal opportunity to revisit iconic movies that still keep us up at night. 
The Evil Dead screening is a particularly unique opportunity because fans can generally only see it via streaming platforms or DVD. 
In an interview with Entertainment Weekly, actor Bruce Campbell said he considers the occasion more of a 42nd movie anniversary. Campbell played the lead Ash Williams in the original film.
"I would not call it the 40th anniversary, I would call it the 42nd anniversary," Campbell told EW. "There's always a difference between when the movie actually got shot and when it came out. And with Evil Dead, it was about two or three years difference, because we filmed it in 1979, so we're coming up on 42-odd years later. But it's fun to celebrate it!"
Campbell will introduce the October 7, 2021 screening. Fathom Events and Grindhouse Releasing are hosting the anniversary screening. 
The Evil Dead franchise is a varied experience 
While The Evil Dead screening features just the first movie, Campbell said the original franchise of three movies had its distinct eccentrities.
"Each movie of the three is weirdly different," he explained. "The first Evil Dead is kind of a melodrama, a lot of laughs come out of the excessive effects and hokey dialogue, and bad acting. In the second one, we injected a little bit of humor. I call that "splatstick." It was co-written by Scott Spiegel (with Raimi), who was a huge Three Stooges fan, so we injected a little bit of that. Army of Darkness really is more of an ode to movies Sam and I saw in our formative years done by Ray Harryhausen and The Vikings, the Kirk Douglas movie. It's our version of The Vikings, that movie. We wanted to make a low-budget epic and adventure movie. So the movies are very hard to compare because they're very strange and different." 
Bruce Campbell said 'The Evil Dead' is not for the 'faint of heart' 
When asked how fans could prepare, Bruce Campbell said there's not much they can do — especially if they are viewing it for the first time. For instance, the movie distinguishes itself unexpectedly campy gore. 
"If you have not seen it, not much will prepare you for it! It is an unrated movie, so you have to be prepared for that. There are elements that some people would find very disturbing." 
Campbell continued, saying that The Evil Dead certainly has its devotees. "So I would say it's not for the faint of heart, but those people who like it, really like it," he added.