'Evil' Showrunners Reveal Surprising Exorcisms for Season 2
Evil is coming back with a demonic bang for season 2. The CBS thriller is currently in production. And showrunners Michelle and Robert King recently revealed some of the shocking exorcisms planned for the new season.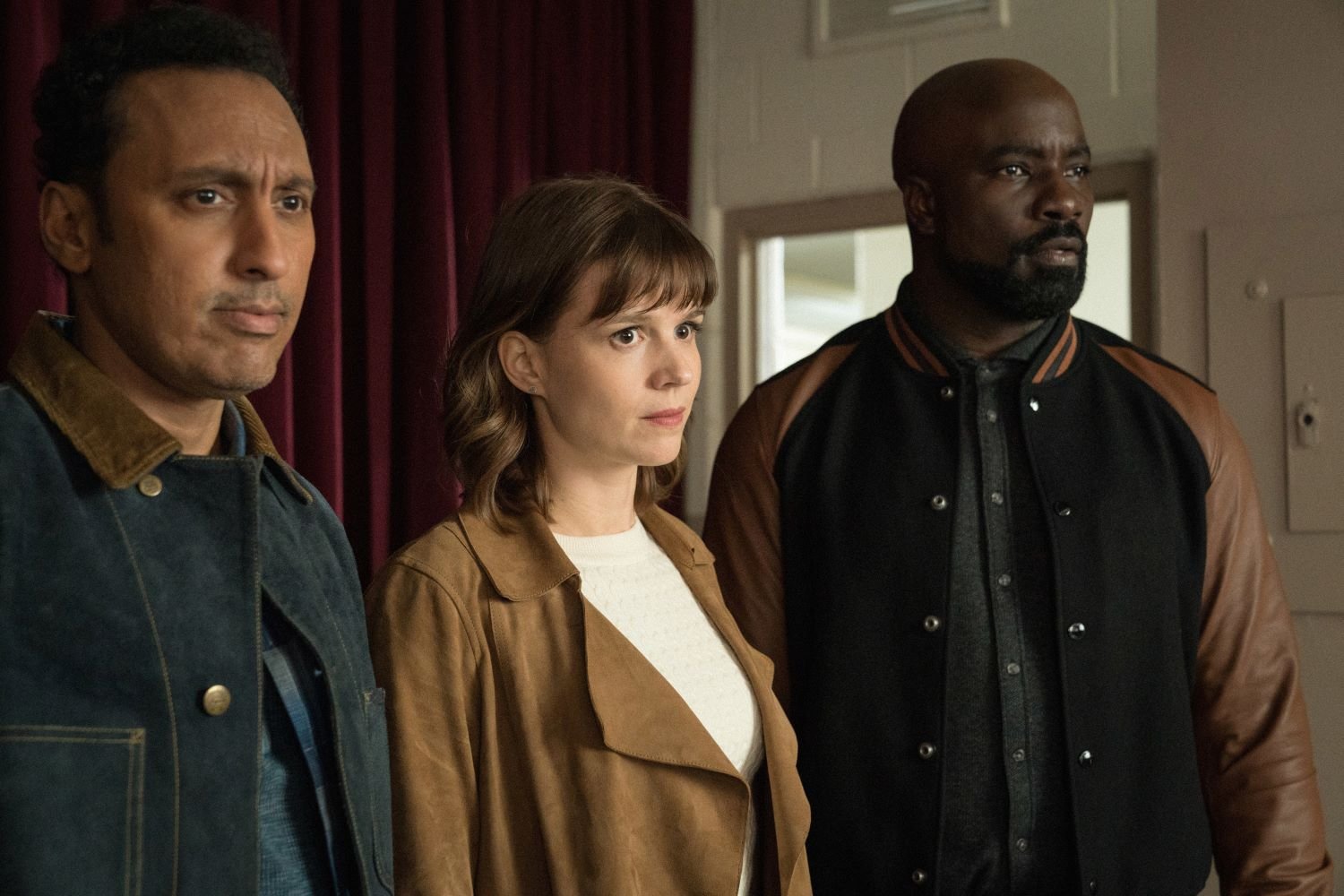 The season finale of 'Evil' hinted Kristen might be possessed
Evil premiered on CBS in the fall of 2019. And ever since it hit Netflix in 2020, it's only grown in popularity. 
The supernatural series follows a team of three unlikely partners; forensic psychologist Dr. Kristen Couchard (Katja Herbers); Catholic priest in training, David Acosta (Mike Colter); and tech genius Ben Shakir (Aasif Mandvi). Together, the team examines cases of alleged demonic possession and tries to weed out which ones are fake or real. 
By the season finale, it seems as if Kristen may be possessed. She presumably kills Orson LeRoux (Darren Pettie). And in the final scene of the episode, the rosary she picks up begins burning into her flesh, which David told her happens to those possessed.
There's going to be a silent episode in season 2
At New York Comic Con in 2020, Evil showrunner Michelle and Robert King talked about the new season and a special installment they have planned. They revealed that season 2 will feature a silent episode, using only the characters' expressions and gestures as communication. 
"For the longest time, Michelle and I — have wanted to do a silent episode," Robert explained. "This season, what we have is our three main characters go to a silent retreat because of a possible sainthood of a monk who died there. There's a legend that comes out that they realize a demon has been held in a cabinet in the monastery, and if a single word is spoken, and hasn't been spoken in 95 years since the monster existed…this demon will be let out."
The 'Evil' showrunners tease a few surprising exorcisms too
After seeing Kristen's hand get burned by the rosary, fans are anxious to see what's in store for her in season 2. But as reported by TV Insider, the Kings revealed that Kristen may not be the only one in her family needing an exorcism. 
 "There are possibly two demonic possessions in her household," Robert said. 
And according to Michelle, in a surprising twist, Dr. Leland Townsend (Michael Emerson), the possessed insurance adjuster turned occultist, may reach out to the Church for help. "Should the Church try to exorcise someone who is not being completely forthright because he is truly possessed by the Devil?" she teased.
Despite Kristen's warnings, her mom, Sheryl (Christine Lahti) keeps dating Leland and is getting ready to marry him. But as Robert foreshadowed, "Sheryl is heading toward a very dangerous place." 
Season 2 of Evil does not yet have a premiere date. But the crew is currently filming, which means fans should get new episodes sometime later this year.