'Evil' Star Aasif Mandvi Teases What's Ahead for Ben, Kristen, and David
Aaisf Mandvi teases what fans can expect for 'Evil' season 2.
Season 2 of Evil finds Kristen, David, and Ben facing all kinds of new demons. And according to series' star Aasif Mandvi, things will get even more intense for the trio as this season of the Paramount+ drama continues.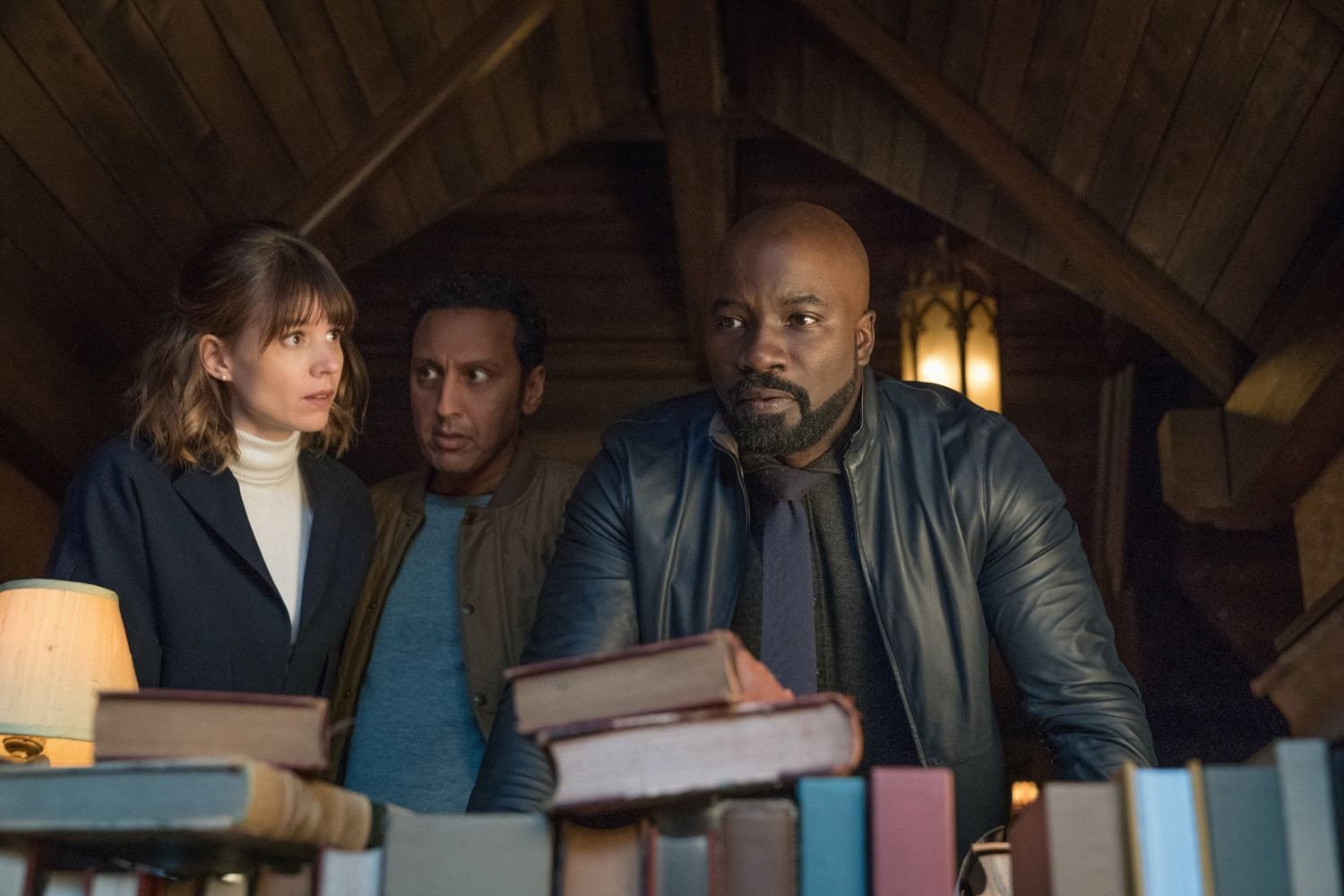 'Evil' season 2 finds Ben and Kristen seeing and not believing
Ever since the first season of Evil, Ben Shakir (Aasif Mandvi) and Dr. Kristen Bouchard (Katja Herbers) have been the voice of logic and reason. While their colleague, priest-in-training David Acosta (Mike Colter), looks for evidence of actual demonic possessions, the two skeptics apply scientific methods to prove the cases as frauds. 
But in season 2, Kristen and Ben's beliefs are truly being tested. Ben is being visited by a succubus demon called Abbey every night, and he ends up seeing it while being trapped underneath a building in episode 4.
Kristen keeps seeing and hearing fiery-headed Jinn. And in the last episode, she saw what seemed to be the ghost of a woman decapitated by an elevator. 
But seeing isn't yet believing for the two. Kristen believes she needs to up her meds. And Ben thinks his subconscious is causing these disturbing visions. 
Aasif Mandvi says a mind-blowing episode of 'Evil' is on its way
There's still a lot of excitement to come as season 2 of Evil continues. And as Mandvi revealed to TV Line, there's a mind-blowing episode on its way. 
"We have an episode coming up where David and Ben and Kristen investigate this God helmet that allows them to like have visions of things, and sometimes some people feel like they see God," he said.  "That's a great episode."
"It's a really interesting episode, and it's really a big mind f–k," Mandvi added. "And in that one, Ben gets to go back to India and visit his dead mother, which is all I'll say about that. It's really cleverly done and kind of fun."
He reveals Kristen and Ben will grow closer this season
In season 1, Ben grew close to Kristen and her daughters while investigating a case about a virtual reality ghost. And as seen in episode 4, "E Is for Elevator," he still shares a friendly rapport with her and the girls. 
In his chat with TV Line, Mandvi suggested Ben has suspicions about Kristen's involvement in Leroux's death.  But he revealed that their friendship would continue to grow as the season continues. 
"I don't think he knows exactly what is going on, and I don't even know if it completely gets resolved this season, but he definitely has his suspicions," the Evil star said. "But again, he is feeling closer to Kristen just because their relationship has evolved, and they've all gotten closer."
"I think [Ben is] more invested in that friendship," Mandvi added. "But he also is the guy who, if he knew for certain that Kristen had killed LeRoux, I think he'd have a really hard time with that. Because he is, at the end of the day, a person who probably isn't going to let his sentiment around it override the sheer criminality of the act."
New episodes of Evil air Sundays on Paramount+.