'Evil' Star Katja Herbers Teases More Sexual Tension Between Kristin and David in Season 2
Katja Herbers on Kristen and David's sexual tension in 'Evil' season 2.
Kristen and David's chemistry is growing in Evil season 2. And according to series star Katja Herbers, their sexual tension will intensify as this season of the Paramount + series continues.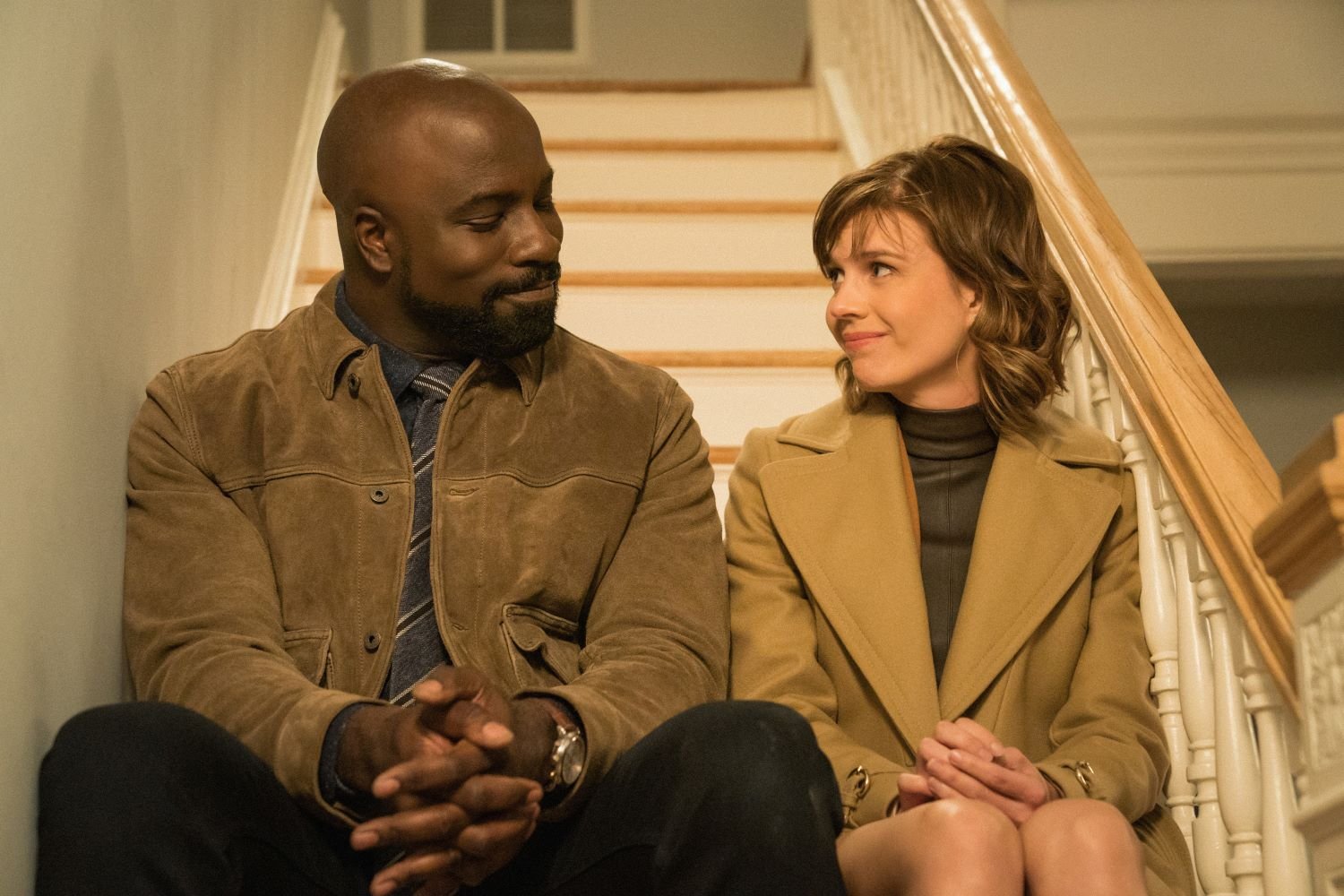 Kristen and David are still hiding things from each other in 'Evil' season 2
Kristen (Katja Herbers) is changing in Evil season 2, and she's not quite ready to tell David (Mike Colter) what she's done. In the season premiere, she revealed that she did kill Leroux. But rather than open up about it and show remorse, Kristen seems to be entirely composed.
Meanwhile, David has been having visions. And in one, he sees the devil trying to recruit Kristen. 
He knows something "diabolical" is trying to grab hold of her. But he has yet to tell her about his vision.
Katja Herbers says Kristen and David's sexual tension will grow in season 2
The first season of Evil teased intense chemistry between Kristen and David. And in a recent interview with Inverse, Herbers revealed that their sexual tension would continue to grow in season 2. 
"These two characters are very attracted to each other, not just physically but intellectually, which just makes it more yummy," she said. " I don't think that's going to go away as long as they are seeing each other on a daily basis and working with each other."
"However, she does respect him and wants to be respectful to his path, and [she] cares for him, genuinely, as a friend," Herbers added. "But up to what point? We'll have to see."
The 'Evil' star also hints how Kristen will flirt with adultery 
Kristen's life is getting more and more complicated in season 2 of Evil. Not only is she a murderer, but she also has to deal with the confusion over her daughter's nature. 
According to Herbers, Kristen will lose herself more and more as the season continues. And at one point, she may even flirt with the idea of having an affair. 
"We're going to go deeper into how she is dealing with what she did," the actor told Inverse.  "Her hallucinations are going to become worse, and I think she's going to have to do something. She is going to act out more and become sort of — "unhinged" is not the right word, but things are going to start happening to her."
"She is also still trying to be a good mother," she continued. "My husband is going to come back at some point. He obviously doesn't know about any of this. I am now flirting with adultery. That's happening. Those scenes were great to play."
Herbers also noted that when Kristen finally faces her actions, she will struggle with the idea of penance. 
"She doesn't believe in God, and she doesn't think she is now going to hell or anything like that," she explained. "But I do think such a thing would eat away at someone. She gets these hallucinations, and she starts to act out in her life in different ways. She's in a very interesting place for an actor to get into. That was wonderful for me."
New episodes of Evil air Sundays on Paramount+.