'Evil' Star Mike Colter Teases Season 2 Cliffhanger
'Evil' star Mike Colter teases what to expect from season 2.
Evil season 2 is off to a thrilling start. And according to series star Mike Colter, things will continue to ramp up until the exciting cliffhanger finale.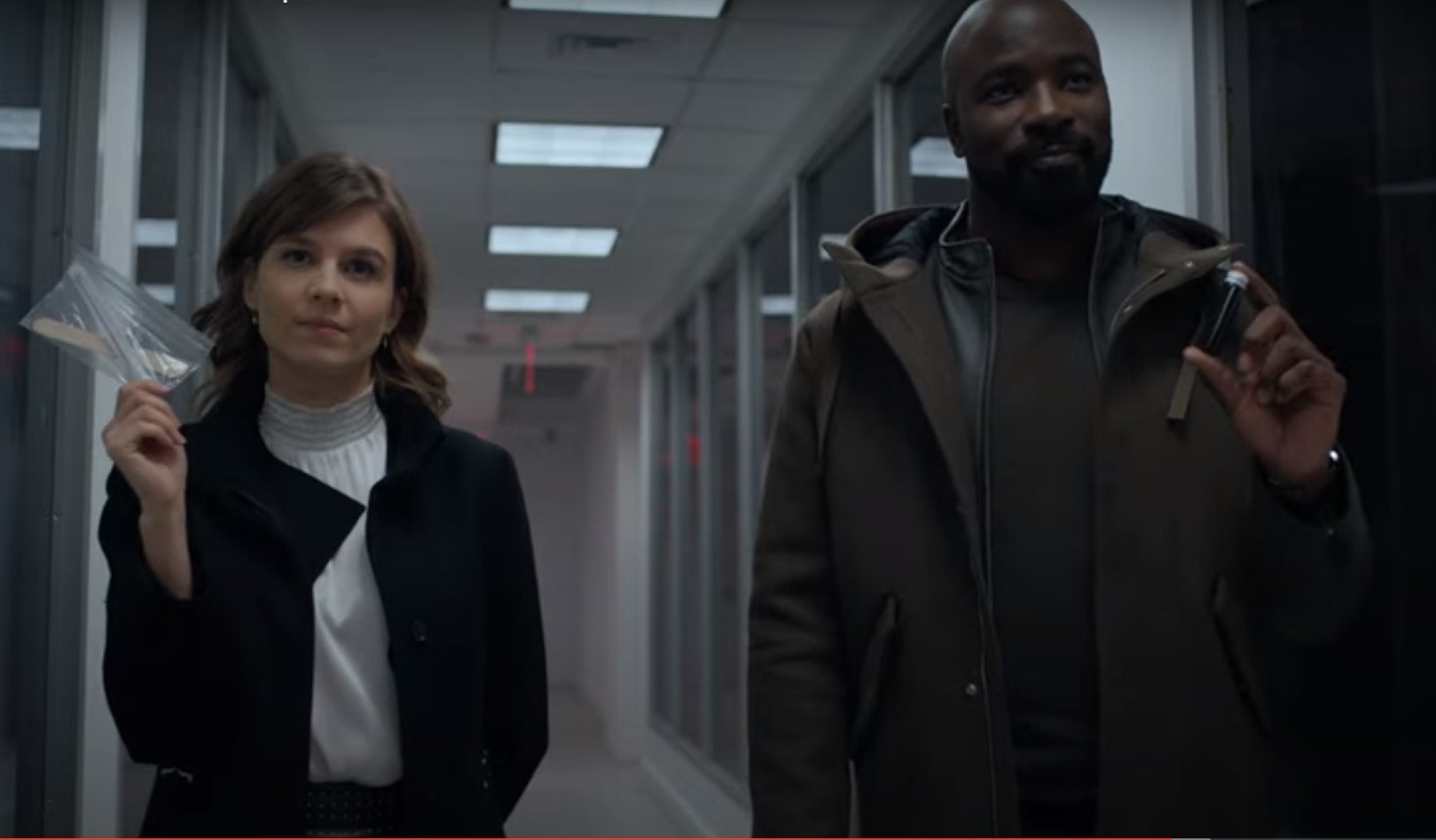 'Evil' star Mike Colter says season 2 won't be disappointing 
Season 2 of Evil picks up with Kristen (Katja Herbers), David (Mike Colter), and Ben (Aasif Mandvi) as they continue to investigate Leland's (Michael Emerson) sinister agenda and the compromised fertility center. But the trio is also facing a few scary new demons of their own. And as episodes drop weekly on Paramount+, fans can expect the show to up the ante.
"It won't be disappointing," Colter said in an interview with Collider. "We have a great season, I think. It subtly ascends and gets better and better. I think the shifts of Season 2 are a lot more subtle and a lot more gradual, throughout the season, than it was for Season 1." 
He also revealed the season would end with a cliffhanger 
The season 1 finale of Evil ended with Kristen murdering a serial killer and potentially being influenced by the devil. And the suspense kept fans on edge until the season 2 premiere. 
In his chat with Collider, Colter suggested this season would be no different. And he revealed it would also end with a major cliffhanger. 
"I really feel like Season 2, in terms of gradual ascending of [the] plotline, really gets stronger and stronger," Colter said. "By the end of the season, we'll have a very good cliffhanger, I feel, that really puts people in a situation where they have to come back for Season 3, which is what you want. You want that.
Evil season 2 is streaming on Paramount+
Fans who watched the first season of Evil on CBS or Netflix may be wondering why the series hasn't returned to those platforms for Season 2. According to Deadline, after CBS realized how well the show did streaming, they decided to move it to their new service, Paramount+. 
"Our studio and network have a strong track record of developing high-quality dramas that have multi-platform success," George Cheeks, President and CEO of the CBS Entertainment Group said in a statement when talking about Evil and other shows that moved to Paramount+. 
"These series speak to that strength," he added. "These moves mark another example of how our linear and streaming ecosystem can strategically work together to maximize value for the content and benefit the series and its creators."
Unfortunately, with this move to Paramount+, it doesn't seem likely season 2 of Evil will come to Netflix anytime soon. 
Will there be a season 3 of 'Evil'?
If Evil season 2 ends with a cliffhanger, as Colter suggested, fans will be looking forward to a third season. While a renewal has yet to be announced, series star Katja Herbers is confident the show will return for another installment. 
"We haven't been officially picked up, but I don't see a world we don't, especially after being a hit on Netflix," Herbers told Inverse. "We were trending for four weeks in the top 10. I think it would be quite silly not to give us a third season. I would be very excited to tell more of this story."