Ewan McGregor Hilariously Calls Out Toymakers for His 'Obi-Wan Kenobi' Action Figure
The original Star Wars trilogy changed movie history. From special effects to proving sci-fi movies could be viable box office winners, it changed the game. It also altered merchandising. Star Wars memorabilia can sell for millions of dollars, and now seemingly every action movie has a line of toys to go with it. The toymakers have come a long way from the original Star Wars toys that barely looked like the actors, but Ewan McGregor had to call out the toymakers who designed his Obi-Wan Kenobi figure.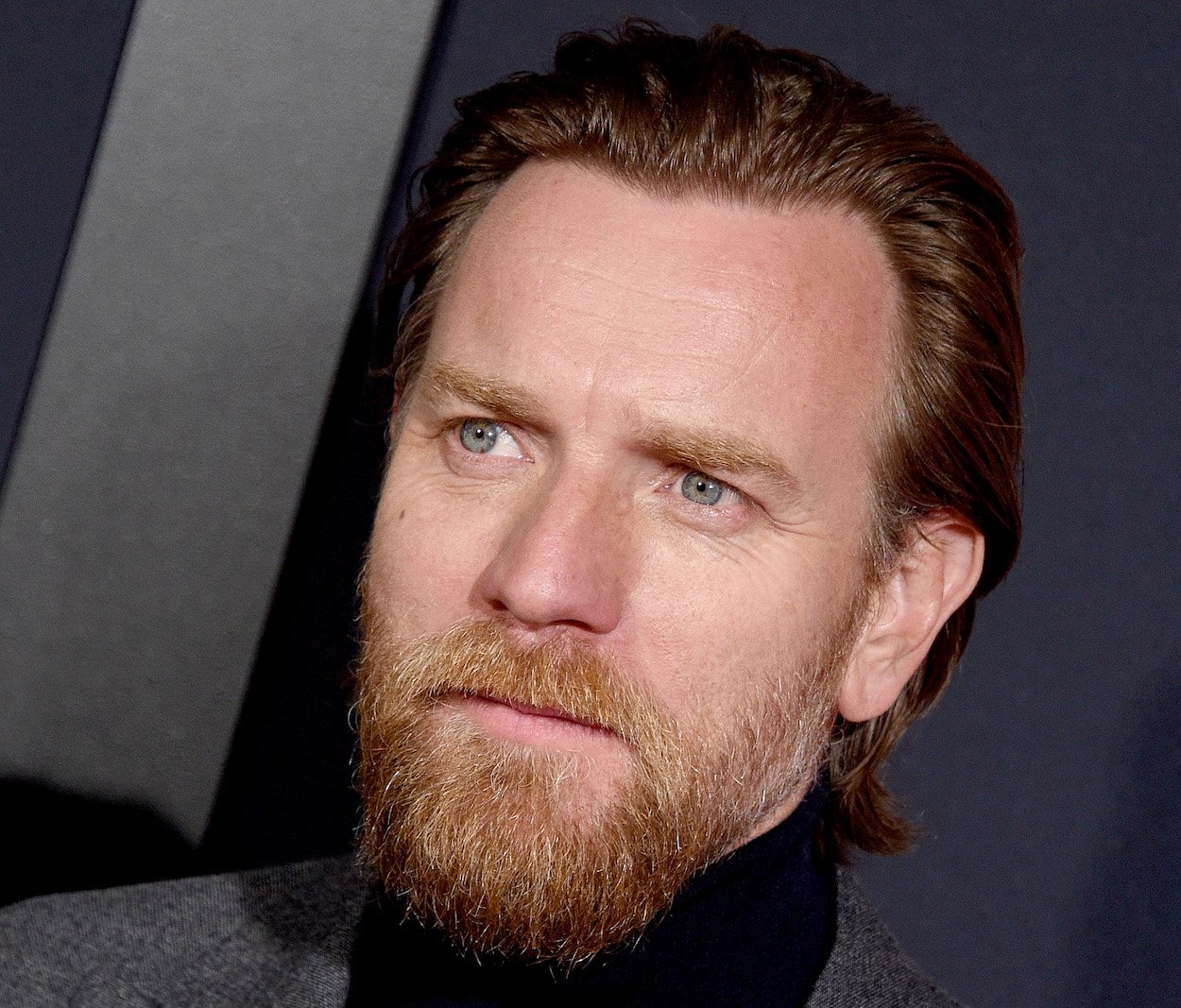 'Star Wars' toys have been collector's items from Day 1
The success of Episode IV and the Kenner toys that came with it spawned other Star Wars collectibles: Comic books, lunchboxes, lightsabers, and Lego sets are some of the Star Wars toys worth a small fortune.
More recently, Hasbro's Baby Yoda figure made The Mandalorian fans excited. Star Wars fans clamor for the memorabilia that comes along with the movies and TV shows. The latest entry in the Star Wars galaxy is the Disney+ series Obi-Wan Kenobi, with McGregor reprising his titular role from the prequel trilogy.
When McGregor got a look at his Obi-Wan Kenobi action character from the series, the actor called out the toymakers as their effort to get it looking right fell a bit short.
Star Ewan McGregor calls out the toymakers who made his 'Obi-Wan Kenobi' figure
McGregor visited Jimmy Kimmel Live (guest hosted by comedian Mike Birbiglia) on Star Wars Day to promote Obi-Wan Kenobi. McGregor revealed his just-received action figure during their discussion (via YouTube).
As McGregor held up his Obi-Wan action figure to the camera, he took a moment to call out the toymakers. It seems the technological advances that allowed Star Wars filmmakers to include believable versions of a de-aged Mark Hamill in The Mandalorian and Carrie Fisher's Princess Leia in Rogue One didn't extend to the action figure industry.
"I don't know if it's just me, but they scan you. They have these machines. They read your body. Every data point on your being is recorded, and still it somehow doesn't really quite look like you."

Ewan McGregor
"I look like Richard Chamberlain in my first [figure], from Episode I," McGregor continued. "I looked dead like Richard Chamberlain, like maybe they had an old scan of his that they just used for me."
The latest 'Obi-Wan Kenobi' trailer leads up to the series debut
Disney dropped its latest Obi-Wan Kenobi trailer on Star Wars Day, a little over three weeks before the series debuts. We don't know the closely guarded details, but we know a few things about the show.
McGregor, Hayden Christensen (Darth Vader), Joel Edgerton (Owen Lars), and Bonnie Piesse (Beru Lars) reprise their roles from the prequel trilogy.
It takes place 10 years after the events of Revenge of the Sith. The Jedi are all but exterminated, and the Empire is actively hunting for any that are left, such as Obi-Wan. McGregor dropped a minor spoiler during his Kimmel appearance, saying Obi-Wan comes out of hiding to help someone in need.
We also know a bit about the rest of the cast. Rupert Friend portrays the Grand Inquisitor. Indira Varma is also part of the cast. O'Shea Jackson Jr. — aka Ice Cube's son, who made his acting debut in Straight Outta Compton —  Sung Kang, Kumail Nanjiani, and Moses Ingram round out the cast.
There's a lot for Star Wars fans to be excited about, but McGregor's Obi-Wan Kenobi action figure might not be one of them. The series premieres on May 27, 2022.
RELATED: 'Obi-Wan Kenobi': What Roles Has Hayden Christensen Had Since He Last Played Anakin Skywalker?