Ewan McGregor Revealed His Friends Couldn't Keep From Laughing the Day They Visited the 'Revenge of the Sith' Set
The Star Wars prequel trilogy elevated Ewan McGregor to an international acting star. They also helped him add more action movies to his repertoire. Films such as Black Hawk Down and The Island came after he first played Obi-Wan Kenobi. The prequels helped his career take an action-movie turn, but they were challenging to shoot because of the sterile nature of filming on soundstages. It was a hurdle to overcome for the actor, but at least he got a good story out of it. 
McGregor's future Long Way Round collaborators visited the set during the filming of Revenge of the Sith. It was a pivotal scene in Star Wars lore, but McGregor's friends could help but laugh — and neither could he when he told the story.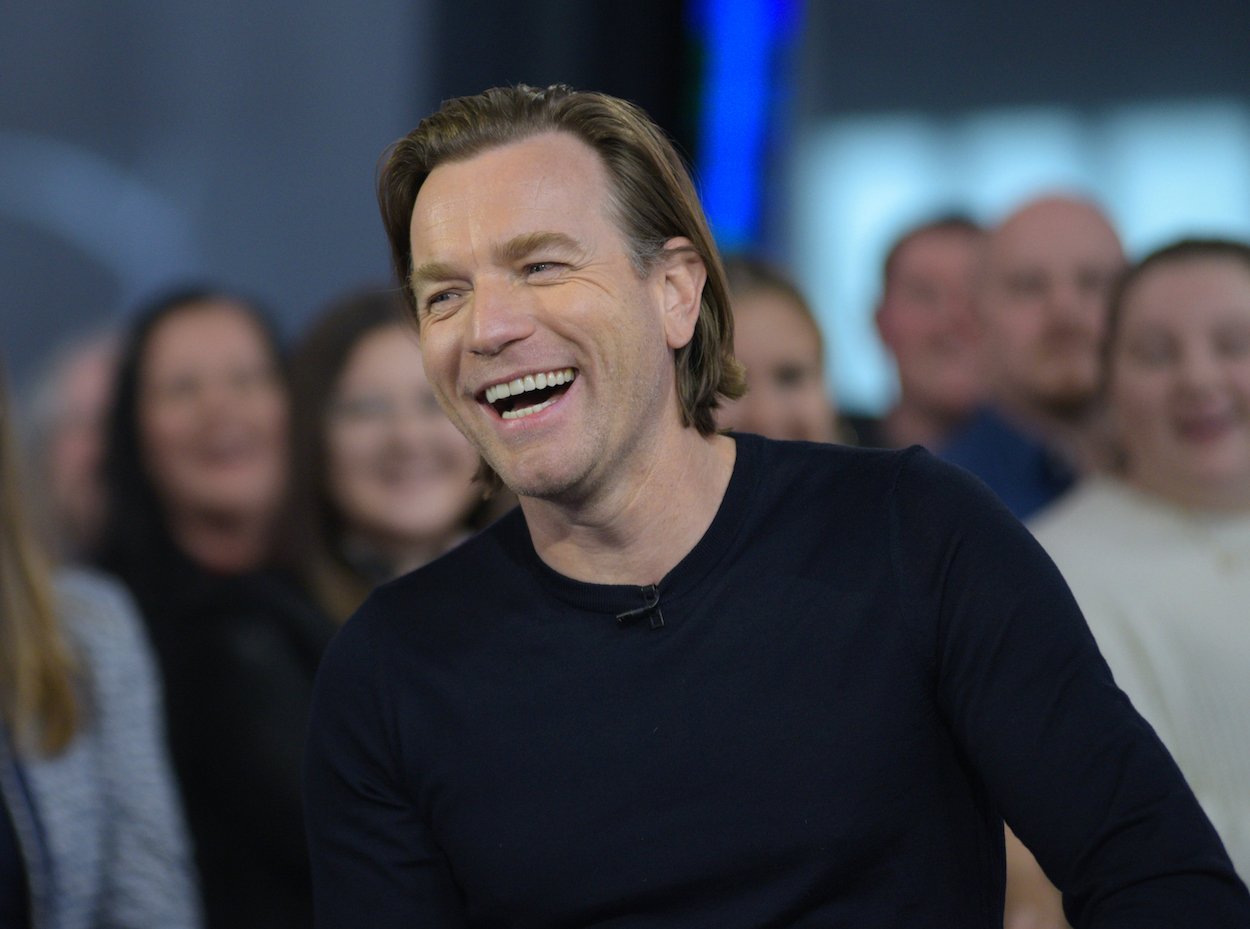 McGregor tackled his passion after wrapping the 'Star Wars' prequels
McGregor's career remained plenty busy during his Star Wars run. He notched 14 acting credits on his IMDb profile in between The Phantom Menace and Revenge of the Sith. He hardly had time to breathe, so it's hard to fault him for tackling a passion project when he wrapped.
Between the time Revenge of the Sith finished filming and arrived in theaters, McGregor joined up with some friends to film Long Way Round (2004), which documents their motorcycle travels around the world. McGregor and his friends subsequently produced Long Way Down (2007) and Long Way Up (2020), but Long Way Round was their first motorbike travel experience.
Before their first motorcycle journey, McGregor and his friends did a trial run in Australia while he filmed Revenge of the Sith. When the actor invited his buddies to the set to see him shoot a pivotal scene, they couldn't keep from laughing.
McGregor hilariously revealed the day his friends visited the 'Revenge of Sith' set
While filming Episode III in Sydney in 2003, McGregor and Long Way Round cohorts Charley Boorman, Russ Malkin, and David Alexanian joined him. The quartet rented some motorcycles, took them on the road, and filmed something of a promo, as McGregor said on Jimmy Kimmel Live! (hosted by comedian Mike Birbiglia).
The day McGregor's friends came to the set was the same day they filmed a pivotal scene — Obi-Wan delivering Luke to Owen and Beru Lars. The finished version is way different than what it looked like on the set, as McGregor revealed (via YouTube).
"[S]o they're there, and I go downstairs to walk on the stage. And this is the stage — it's entirely blue. Blue all the way around. Blue floor. There's a blue sort of baseball pitcher's mound in the middle of the set … where uncle Owen and aunt Beru are standing. And there's a blue gym horse on the set. A gym horse that doesn't move in any way.
"And they give me a plastic baby, and up I get on the gym horse. And my mates are sitting over there behind the monitor, and they're [laughing]. And they go 'Action!' and I have to pretend that the gym horse is moving. Then I walk over and give the baby to aunt Beru … and I sort of walk back and look over my shoulder and give them this last 'may the Force be with you' type look. And then I have to sit backwards on the gym horse and lope out of there."

Ewan McGregor
McGregor's bring your friends to work day was more of a bring your friends to a blue soundstage day. That must be why they call it movie magic, but at least he got a good story out of it. Kind of like when he went to see Star Wars the first time.
Denis Lawson — aka Wedge Antilles in 'Star Wars' — is McGregor's acting hero
The day McGregor's friends visited the set wasn't his first memorable behind-the-scenes moment with the Star Wars universe. McGregor also recalled one of his first trips to the movies (and his disappointing Obi-Wan Kenobi action figure) during his Kimmel appearance.
The way McGregor remembers it, his parents planned an after-school trip to watch "uncle Denis" in a movie. McGregor was stunned when it turned out to be Episode IV: A New Hope. Uncle Denis is Denis Lawson, who played pilot Wedge Antilles in the original trilogy. Seeing his uncle show up in an iconic blockbuster bowled over McGregor and his brother.
Lawson's role in the original trilogy was minimal, but he was one of the few Rebel Alliance pilots to survive in all three movies. Even though it was a small role, Wedge proved to be a fan favorite. That included McGregor, who called Lawson his acting hero and the one person he called for acting advice when he struggled.
RELATED: Ewan McGregor Missed 'The Matrix,' and the Sequel Destroyed 1 of His Movies