Ewan McGregor's 'Acting Hero' Is a 'Star Wars' Fan-Favorite
At this point in his career, Ewan McGregor is almost certainly an icon to younger generations. The Star Wars veteran, who reprises his titular role in the Disney+ series Obi-Wan Kenobi, has been a Hollywood star for nearly 30 years, and he has several memorable movies (Trainspotting, Moulin Rouge!, The Island, and very nearly Dr. Strange) on his resume. In short, it's not a stretch to think McGregor is a hero to a younger generation of actors. In a twist of fate, McGregor's acting hero is a family member who happens to be a fan-favorite Star Wars character.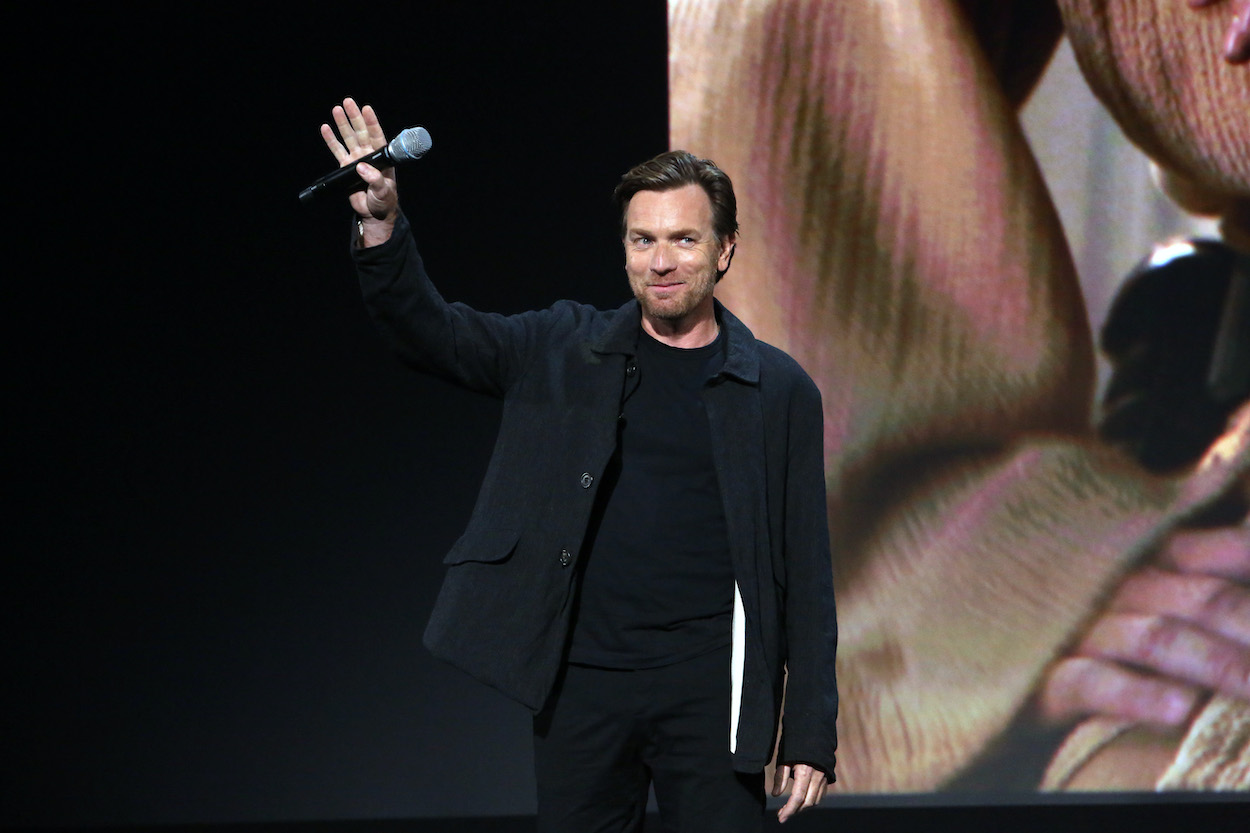 McGregor recalls an after-school trip to watch an 'uncle Denis' movie
McGregor recalled one of his first trips to the movies during an appearance on the May 4 Jimmy Kimmel Live! (hosted by comedian Mike Birbiglia) where he discussed his disappointing Obi-Wan Kenobi action figure, among other topics (via YouTube).
The way he remembers it, McGregor's parents planned an after-school trip to the big-city theater to watch "uncle Denis" in a movie. McGregor was stunned when the movie turned out to be Episode IV: A New Hope. Uncle Denis is Denis Lawson, who played pilot Wedge Antilles in the original trilogy. Seeing his uncle show up in an iconic blockbuster bowled over McGregor and his brother.
Lawson is McGregor's acting hero, and the nephew revealed just how much he sought his uncle's advice when he started his acting career.
McGregor's acting hero is his uncle, who played Wedge Antilles in the 'Star Wars' original trilogy
Lawson's role in the original trilogy was minimal, but he is one of the few Rebel Alliance pilots to survive in all three movies. Even though it was a small role, Wedge proved to be a fan favorite.
Apparently, that was enough for McGregor, who relied on his "acting hero" for advice for years.
"He's a real song and dance man, my uncle Denis, and he's always been my acting hero, and if I ever got, like, stuck at work, he's the only person I'd ever phone and ask for acting advice from."

Ewan McGregor
McGregor added that some of what he does as an actor derives from uncle Denis' example.
"And I'm very like him. I see bits of him in my work all the time," McGregor said. "I call him sometimes, actually, from sets, and I tell him, 'Den, I totally did you again today.' After about 10 years or 15 years of doing this, he called me one day and went, 'Ewan.' I went, 'What?' and he said, 'I f*****g did you today.'"
After decades of success, it seems McGregor's acting hero, his uncle Denis, now turns the tables and praises the nephew with updates.
'Obi-Wan Kenobi' series has McGregor interested in playing the character again
We know Obi-Wan Kenobi is a limited series with a six-episode run. Whether the story picks up again in a follow-up series or standalone movie remains to be seen. 
Shooting the prequel trilogy presented some challenges for McGregor, but his return to his iconic Star Wars role seems more enjoyable. Obi-Wan Kenobi director Deborah Chow's skills impressed McGregor, and he's open to returning if Disney decides to keep the Kenobi story going.
"If we were to get an opportunity to do it again, I'd be totally up for that," McGregor said about playing Obi-Wan again. "Here I go again. It's like me knocking at Disney's door again.
"I got as much, or more, out of playing him this time than I did in the first three movies put together," McGregor added. "That's to do with the writing, and the people we were making the series with, and the technology, and how different everything is."
RELATED: 'Star Wars' 'Obi-Wan Kenobi' Release Date, Cast, and Everything Else We Know