'Ex on the Beach' Star Angela Babicz Explained Beef With Ex-Best Friend, Victoria Alario
After meeting on Ex on the Beach Season 2, Angela Babicz and Victoria Alario were inseparable. However, their friendship seemed to have ended, and Babicz addressed the situation in a 23-minute YouTube video. She also discussed her Ex on the Beach housemate Nate Sestok and why she feels like he's a clout chaser. What happened between the former best friends? Keep reading to find out.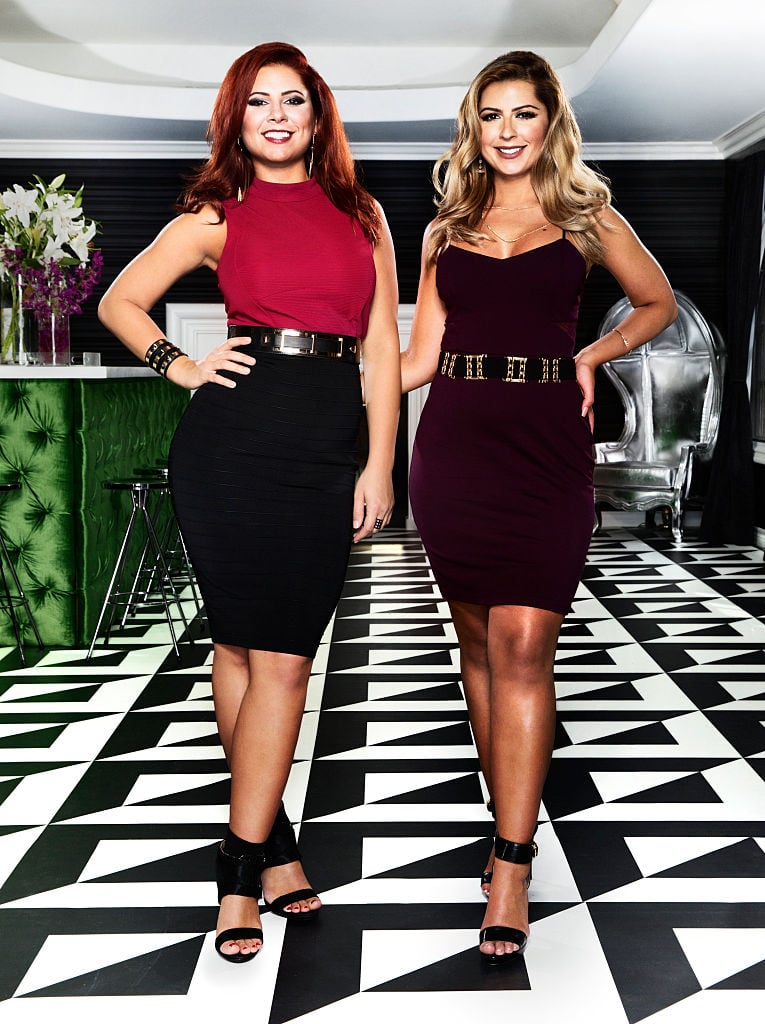 Why is Angela Babicz no longer friends with Victoria Alario?
The two met on Ex on the Beach Season 2 and became best friends. After the show, they made frequent appearances on each other's social media and collaborated in a couple of YouTube videos. However, fans have noticed the apparent distance between the former friends, so Babicz posted a YouTube video answering everyone's questions.
She didn't refer to Alario as her name, and instead called her 'Veronica.' Babicz went on to explain the Tampa vacation that ruined their friendship because of a tweet from her ex-boyfriend, Are You the One? Season 3, Nelson Thomas.
Taking the tweet the wrong way, the former Bad Girl began to use Ex on the Beach housemate, Nate Sestok, to make Thomas jealous by posting each other on their Instagram story. While this happened, Babicz was communicating with Thomas, which Alario didn't like.
Babicz described Alario as her friend who witnessed all the ups and downs in her and Thomas' relationship, so Alario tried to take her friend's phone away. However, because Babicz hates being told what to do, so they got into a huge fight.
Once they got back to their hotel, Babicz claimed Alario unleashed on her everything Babiscz told her in confidence in front of Sestok, who she called 'Steve' in the video and his friend. The former Bad Girl alleged she then fought Alario, and Sestok had to pull her off her ex-friend.
After their verbal and physical altercation, Babiscz left the hotel, and the former friends seemingly haven't talked since then.
Why does Angela Babicz think Nate Sestok is a clout chaser?
After her blowout with Alario, she said Sestok ate dinner with her, got a hotel room, and stayed with her until she fell asleep. Even though Babicz was very appreciative of Sestok's hospitality, she said they never hooked up. When the former Bad Girl returned home, Thomas flew to see her and Babicz told him everything that happened.
Because Sestok began insinuating the two slept together, he and Thomas engaged in a Twitter war. After the tweetstorm, Sestok then texted Thomas saying, "Let's do it again sometime." This confirmed Babicz' suspicions that Sestok was attempting to build a reality television career off of her and Thomas.
Nate Sestok responded to Angela Babicz
Babicz intentionally left Sestok's name out in her video, and only referred to him as 'Steve.' She said she did this because she didn't want to give him any more attention, but knew he would come out and confirm the story was about him.
In a tweet posted very soon after Babicz's published video, Sestok wrote, "Angela used Nelson, Vic, and Me… I don't need to chase clout… Never applied for a show and never will." He then released screenshots between him and Thomas which confirmed what Babicz said he texted Thomas after their Twitter fight.
The screenshots were also supposed to prove he never told Babicz or Thomas he wanted another show. However, many critics pointed out the screenshots looked as if messages had been deleted.
Who else responded to Angela Babicz's video?
Marie Roda, from The Challenge and the current season of Ex on the Beach, chimed in saying "it's a shame there's no plastic surgery for your soul" and wanted to help "an old friend" with "clout." A single from Are You The One? Season 8 responded to a meme where Babicz's name is sitting alone at a table by writing, "You couldn't pay me to sit at a table with Angela."
Babicz then thanked her MTV co-stars for "promoting her new video," allowing her to get a facial instead.