'Ex on the Beach': Kat Dunn Details Bryce Hirschenberg Fight That Led to Removal
'Big Brother 21' star Kat Dunn and 'Too Hot to Handle' single Bryce Hirschenberg got into a fight, ultimately resulting in their removal from 'Ex on the Beach.' She later elaborated.
During MTV's Ex on the Beach Season 5, Big Brother 21 star Kat Dunn and Too Hot to Handle single Bryce Hirschenberg were removed following a fight seemingly over an air conditioning unit. Following her exit, she revealed the producers removed her for physical violence and him for hate speech in a series of tweets and elaborated on the situation in a nearly 20-minute YouTube video.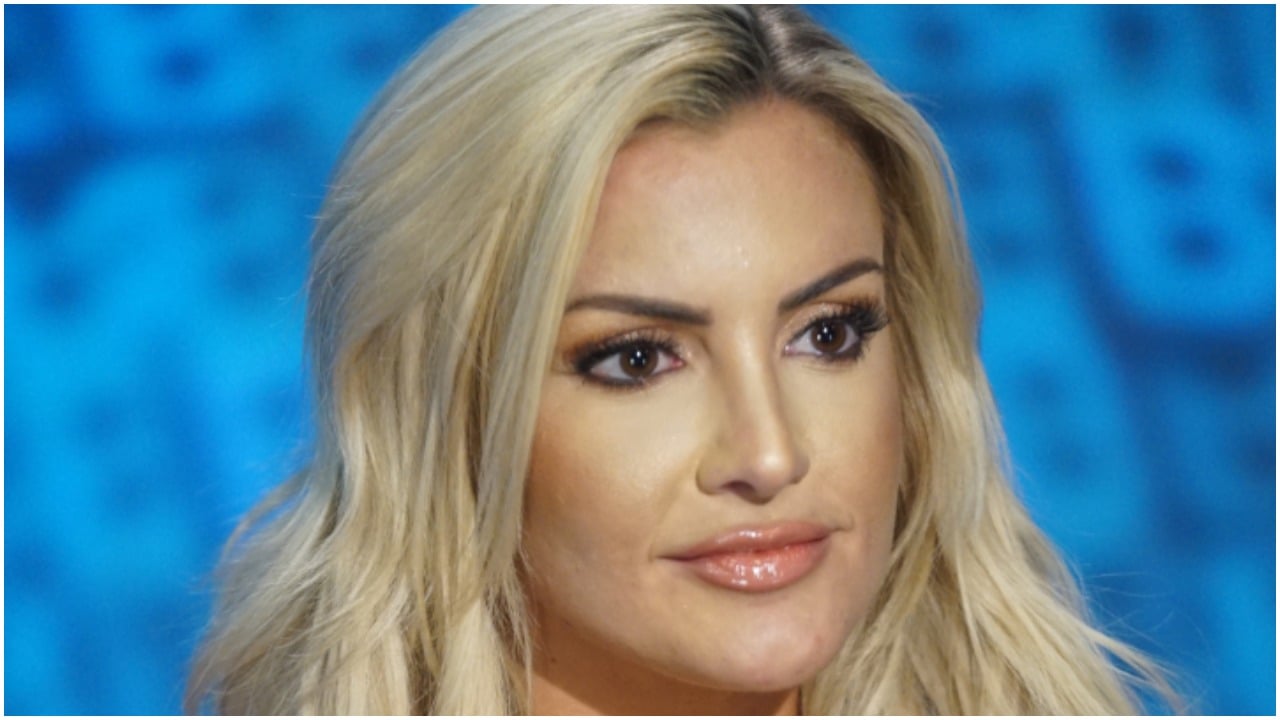 Kat Dunn says Bryce Hirschenberg called her a 'slur' during 'Ex on the Beach' Season 5
According to the reality star, she couldn't wait to participate in Ex on the Beach as she admittedly "loves clout" but figured it out it wouldn't go how she "expected" fairly quickly after getting to the villa.
When Kat arrived, she explained she chose to sleep in the room downstairs as she would have it to herself because everyone else slept upstairs. However, Bryce began sharing the space with Kat following Nicole Pisciotti's exit because he didn't want to continue sleeping in the bed he previously shared with her.
The Big Brother 21 star claimed he thought it was too hot in the room and turned off the air conditioning unit. According to Kat, it got too warm for her later that night, and she woke him up to turn it back on. However, it apparently upset him, and she claimed he reacted by calling her a "b—h and a "c–t."
His response "shocked" her, so she attempted to turn it back on herself. But it required her to walk on his bed to reach it. Therefore, Kat claimed she "nudged him" awake with her foot, which again irritated him. This time, the reality star said he jumped out of bed and called her the "r-word."
Kat admitted to slapping Bryce on the foot
As Kat identifies as neurodivergent due to learning disabilities, she explained she attempted to correct him. However, Bryce reportedly responded, "oh, so I was right, you are r——d," resulting in her slapping his foot.
He apparently then accused her of assaulting him and informed producers that he didn't "feel safe" with her. As she claimed the producers believed the Too Hot to Handle star, Kat ended up having to stay at a hotel. Before she left, she says she overheard Bryce "mocking" her mental health and questioning how she passed the mental evaluation to get onto the show.
After spending the night in the hotel, Kat reported she returned to the house and spoke to a producer who wanted to continue filming as if the incident hadn't happened. However, the higher-ups later informed her they planned to "conduct an investigation," resulting in her spending more time away in a hotel room.
After three days, Kat found out there weren't any cameras in the room, and the producers reviewed the altercation by listening to audio. As they heard him calling her the "r-word" and what sounded like a slap, the producers chose to kick her off due to physical violence and him for hate speech.
Bryce has since apologized to Kat; she released the message
At the time of publishing the video, Kat claimed Bryce hadn't apologized to her for his words. However, following her Twitter explanation regarding their removal, she uploaded a screenshot of a direct message from Bryce in which he expressed remorse.
The reality star insisted he would "never intentionally poke fun" at her learning disabilities. He didn't apologize for the other names he called her, noting, "welp, let's just say I'm trying to stop using all bad words."
Although Bryce included that he usually "cringes" and "corrects" others when they use the "r-word" around him, the Too Hot to Handle single didn't offer an explanation for why he directed it at Kat.
He ended his apology by claiming he never intended to make her "feel any sort of bad about yourself" with his words. However, Kat seemingly didn't accept it, only pointing out that he sent the message nine months after filming and following her tweets about the situation. Ex on the Beach airs Thursdays on MTV.