'Ex on the Beach: Peak of Love': Jemmye Carroll Reveals Ryan Gallagher and Magdalena Ruiz Never Went Home
In Ex on the Beach: Peak of Love Episode 9, Ryan Gallagher and his girlfriend, Magdalena Ruiz, left the house to go home due to a family emergency.
They returned in the following episode, and co-star Jemmye Carroll noticed something was "shady" about their trip. In her weekly recap YouTube video, the MTV star exposed the couple for lying about going home when they never left the country.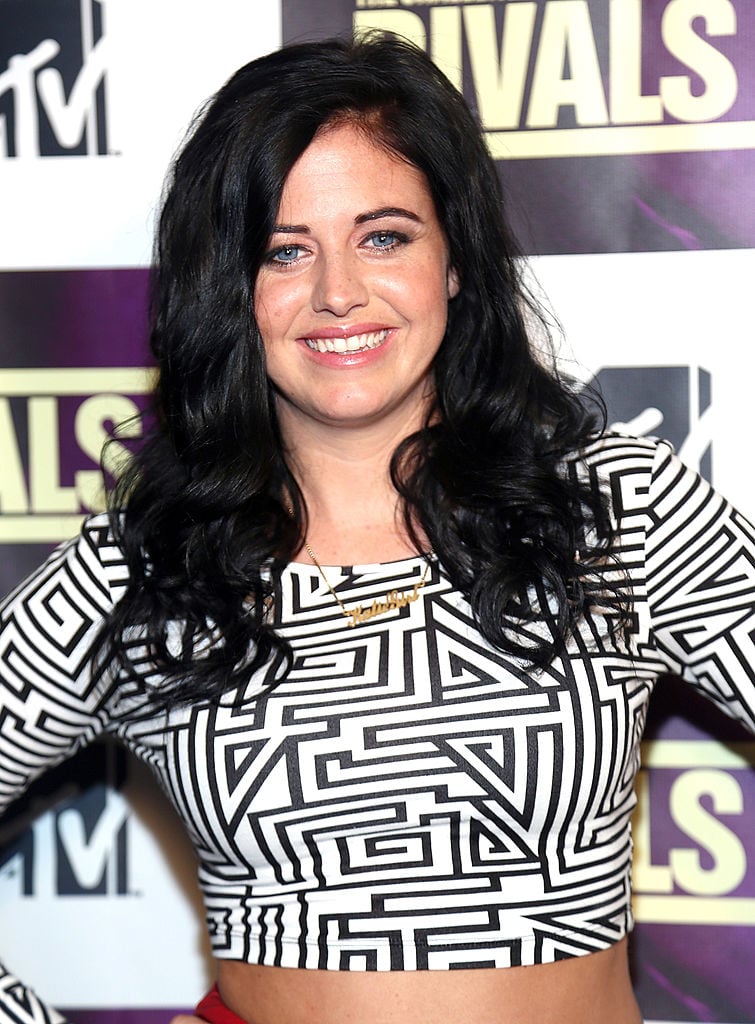 Jemmye Carroll reveals Ryan Gallagher and Magdalena Ruiz didn't go home
At around 11 minutes and 40 seconds into her Peak of Love recap, Jemmye Carroll explained Ryan Gallagher and Magdalena Ruiz left the house because a member of Ryan's family got into a car accident.
They were gone for three to four days until the couple returned to the house to continue working on their relationship. Once they came back, Jemmye realized they couldn't have flown home to Michigan and back to New Zealand within that time frame.
Therefore, she asked Magdalena about her flight path, but the clothing designer deferred the questions to Ryan. He told Jemmye they couldn't talk about it, so The Challenge star checked out their luggage and noticed they brought all their suitcases back.
Jemmye also saw the luggage still had old tags on them, so she told Ryan and Magdalena she knew they never left the country. The couple then admitted they didn't go back home but stayed in separate hotel rooms for a couple of days while Ryan figured everything out with his family. 
Ryan Gallagher and Magdalena Ruiz respond to Jemmye Carroll
After Jemmye posted her YouTube video, Ryan responded to her in a lengthy comment on Instagram. He started by admitting they never left, but the show "needed to make sense of me and Mag being absent for one whole day of filming."
Additionally, Ryan said he's thankful he was able to stay in the house with Magdalena "because it allowed us to fall back in love with each other." Ryan also threw shade at Jemmye in his explanation by saying she "didn't have anybody's eye since the moment" she entered the chalet.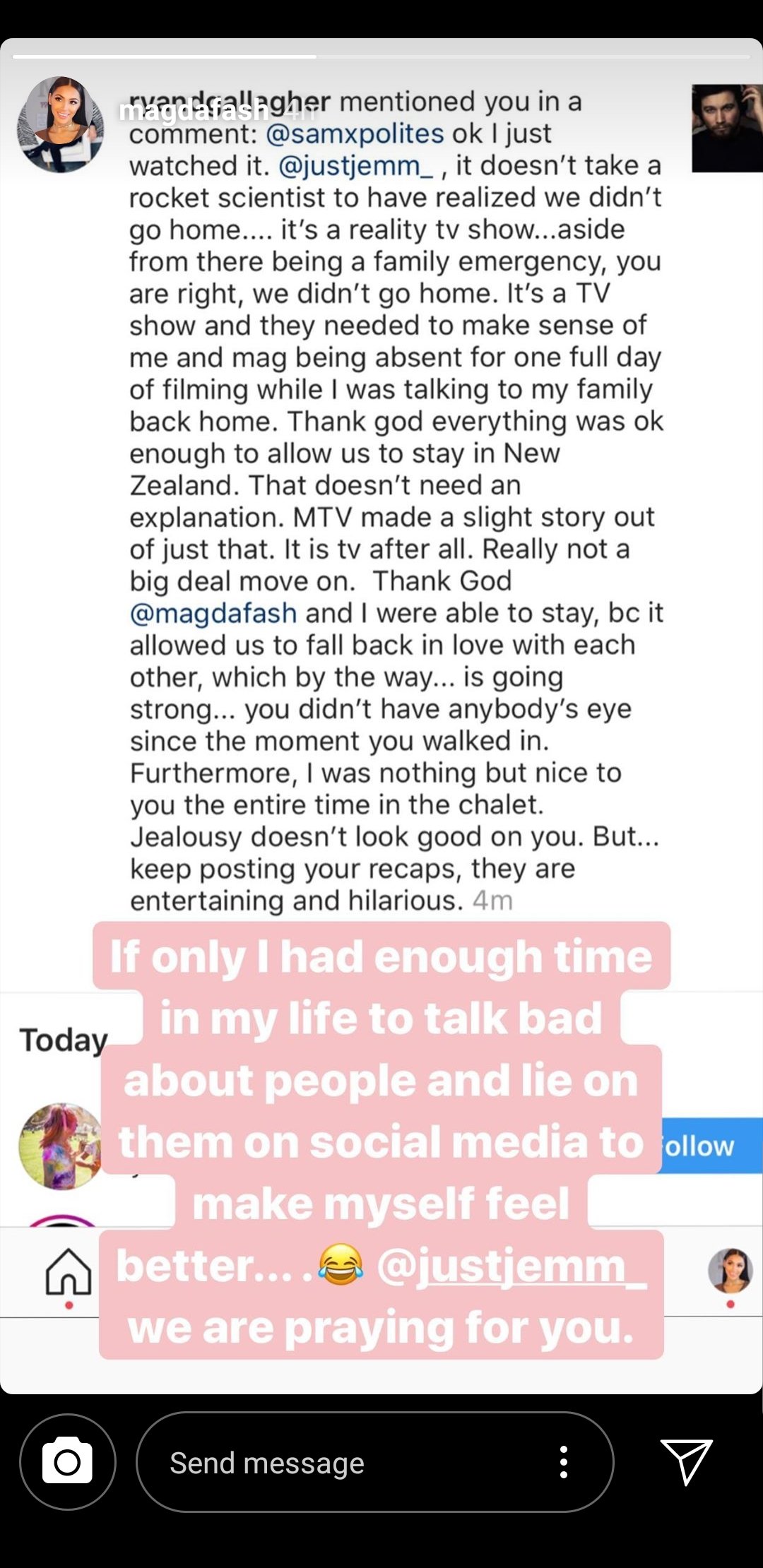 Shortly later, Magdalena reposted her boyfriend's response to her Instagram story, adding, "If only I had enough time in my life to talk bad about people and lie on them on social media to make myself feel better."
She also tagged Jemmye and told her, "we are praying for you."
Jemmye Carroll responded to Ryan Gallagher and Magdalena Ruiz
On the same day, the MTV star uploaded a video to her Instagram, informing the couple that she "gets paid" to talk about things. Additionally, Jemmye pointed out a comment they made in their statement about her was "disrespectful," and she can play the same game.
She also told Magdalena to keep her prayers because they're filled with hate, and she only needs the prayers of her mother. It's not clear which comment Jemmye interpreted as disrespectful, but some fans believe she's referring to Ryan's remark about her not having "anybody's eye since the moment" she entered.
Watch Ex on the Beach: Peak of Love Thursdays at 9 p.m. EST on MTV.