Ex-'Project Runway' Judge Tim Gunn's Salary From the Show's First Season Was Insanely Low
Tim Gunn was one of the faces of 'Project Runway' for years yet in season 1, he was one of the least paid people on the show.
When most people see someone hosting a popular reality show, they assume that they are being paid quite handsomely for their role. When it comes to Project Runway, Heidi Klum and Tim Gunn were the faces of the show for years. Despite being one of the biggest draws to the show, Gunn actually wasn't paid for the first season at all.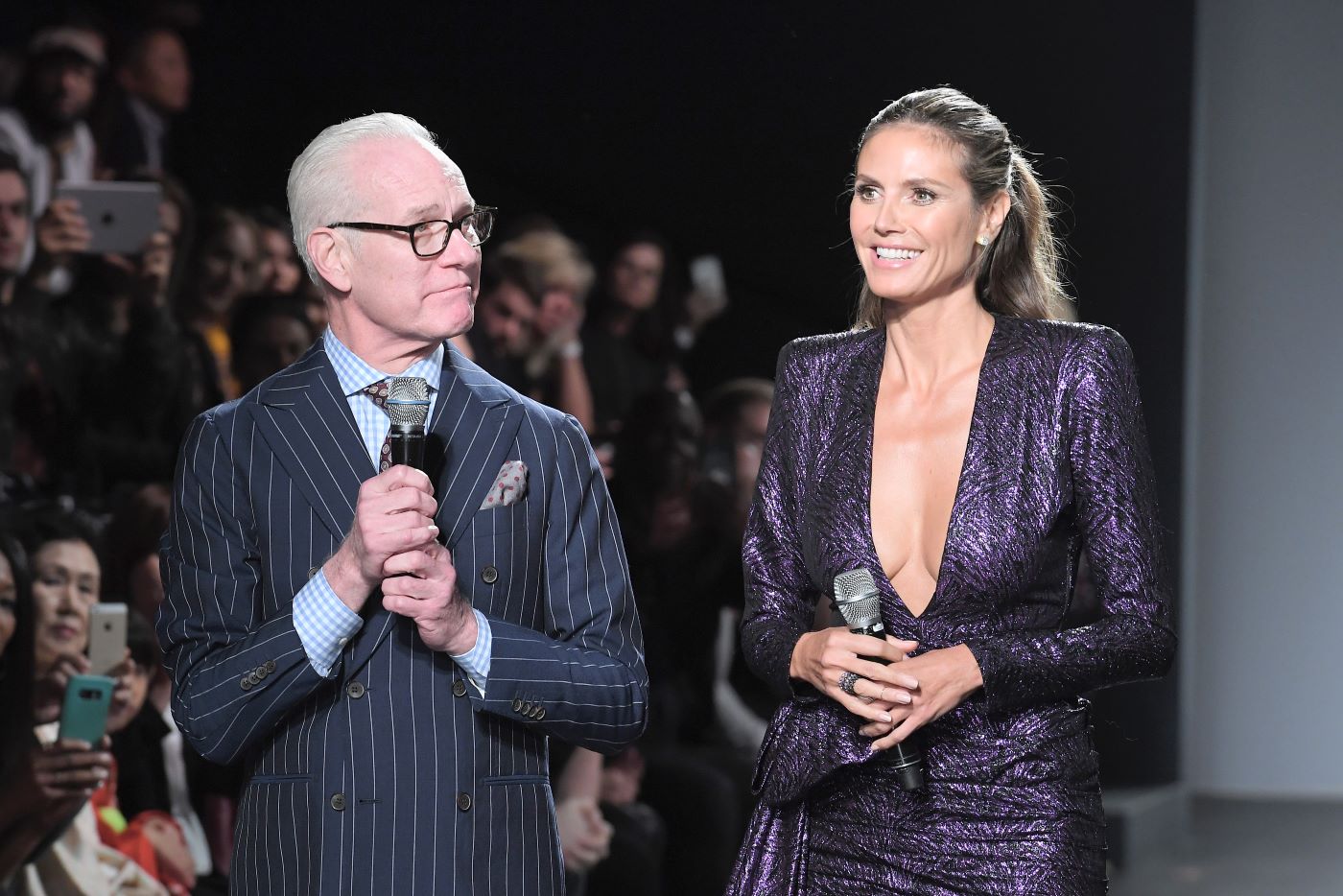 Tim Gunn wasn't paid for 'Project Runway' Season 1
When NBC/ Universal and the Weinstein Company went to court in 2008, it was revealed that Gunn wasn't paid at all for his role on the first season of the show, according to reports from New York Daily News. Things did get a little better after that season. In season 2, Gunn began earning $2,500 per episode which is still pennies compared to how much other stars made for similar roles. According to The List, Klum, who also hosted the show, earned "maybe $1.3 million a year as host and $350,000 as executive producer" in 2008.
Eventually, Gunn started working with an agent, which made his pay skyrocket.
Heidi Klum and Tim Gunn left 'Project Runway'
After exiting Project Runway, Gunn and Klum moved on to Making the Cut to work with bigger budgets.
"I would say 'Project Runway' is the undergraduate program, 'Making the Cut' is the graduate and PHD program," Gunn told Variety.
"We always were a show that never had the biggest budget," added Klum. "When you have a bigger budget like Amazon, you get to go to Paris and Tokyo and the designers get to inject this creativity."
On Making the Cut, designers were given seamstresses who did the basic of forming the clothing, which Gunn said is "how it's done in the real world."
Why did Tim Gunn leave 'Project Runway'
Ultimately, Gunn and Klum felt creatively stifled after years of Project Runway.
"When you do a show, someone always has to pay for it, and other people want you to do certain things, so you can't have the creative freedom," Klum said at a TCA panel. "Okay you're designing for this water company, so you have to make something out of these water bottles and lids, for example."
Gunn chimed in, saying that he had gotten tired of the way the episodes were always so predictable.
"We couldn't break out of it," he said. "There was a fear, not among us — we're the ones who were thinking creatively and innovatively about what we wanted to do — but from the viewpoint of where the show sat, there was a fear of leaving that formula."
Making the Cut has released two seasons. The third season has yet to be confirmed.
What is Tim Gunn's net worth?
Despite not earning any money at the beginning of his 16 season stint on Project Runway, Gunn is now doing well for himself. According to Celebrity Net Worth, the fashion consultant is now worth $18 million.