Exclusive: Amara La Negra On Activism, Her Career, and 'Love & Hip Hop'
Many fans know her from Love & Hip Hop: Miami, but Amara La Negra has been on her grind since age four when she first commanded the stage as Diana de Los Santos on Sábado Gigante.  She hasn't slowed down yet.
Amara's been on an upward trajectory in her career, dominating Spanish-language platforms in music and television and crossing over into the mainstream as a singer, actress, and all-around performer.
Well on her way to becoming a multi-hyphenate in business, advocacy, and entertainment, she recently chatted with Showbiz Cheat Sheet about Love & Hip Hop, activism, work, and her love life.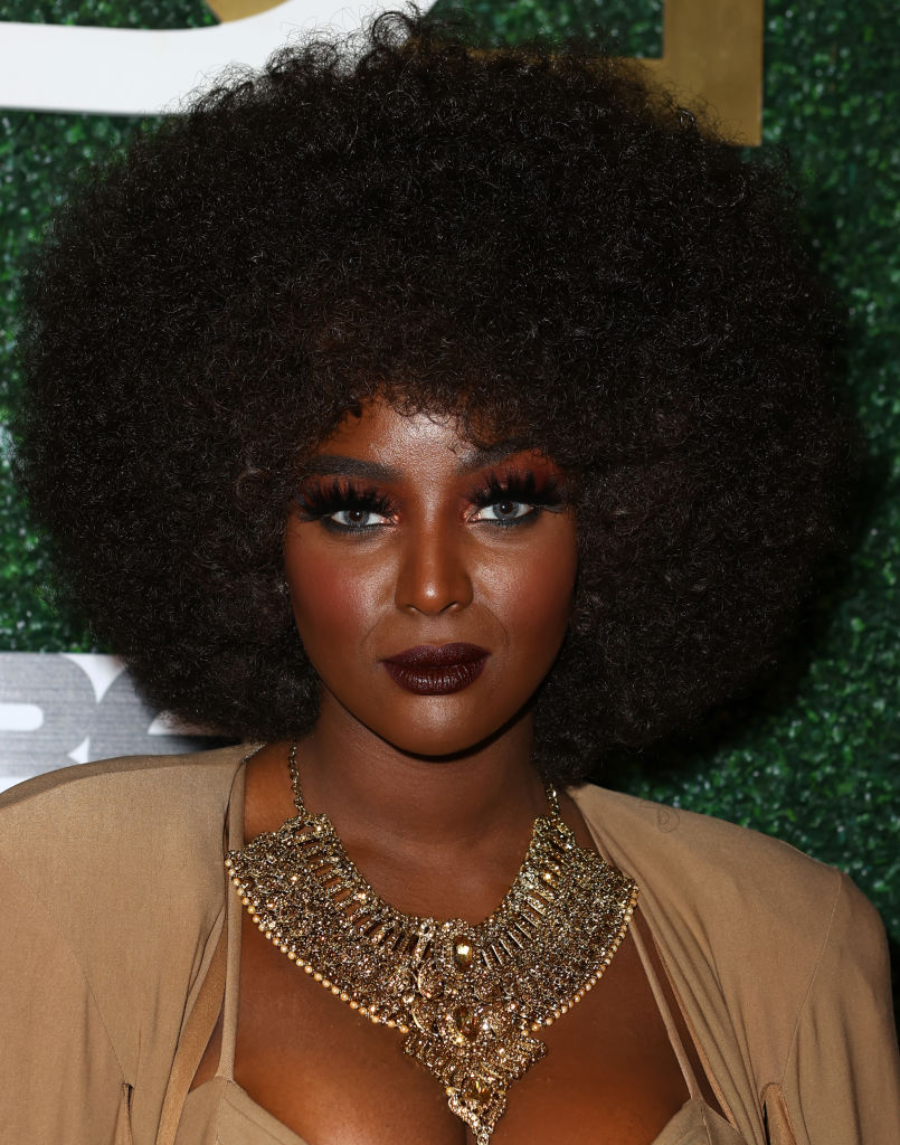 'Goddess' award and new campaign speak to Amara La Negra's activism
Out of the gate, Amara was poised to be a voice for the Afro-Latina community to spread awareness about colorism and inclusiveness.
This month, she was honored with the Goddess Beauty Award at the International Women of Power 2020 event, which is meant to highlight the inner and outer beauty of the honoree and their efforts in inspiring black women and young girls.
As someone who's faced personal and professional challenges as a dark-skinned Afro-Latina woman of Dominican heritage, spotlighting those experiences and influencing change is something close to her heart.
For Amara, winning the award served as motivation as did "being in a room with so many amazing, talented women. I'm proud to know all the work I'm doing is being acknowledged and recognized. It only encouraged me to continue my work."
There are a few women who have impacted her life
With that in mind, she hails those who came before her. It's no secret Amara La Negra is fond of the legendary singer Celia Cruz, and her partnership with Secret Deodorant for their "Not The First" initiative gives her a chance to salute the late Cruz and introduce a new generation to someone who powered through her own share of discrimination..
Amara touts her as a woman who broke down barriers on her path to international stardom, and with the Secret campaign, she'll be able to share her admiration.
"I love Celia Cruz; love her professionalism, charisma, impact on music and who she was as a person. I'm happy about being a part of that campaign so I can be an inspiration like Celia was for me."
But mom's wisdom also helped cultivate Amara's go-getter spirit. If you've been watching the show, then you're familiar with Mami Ana, Amara's number one supporter and the woman who raised her.
So, what's the best piece of advice her mother's ever given her that she still lives by? "In life, it's about how bad you want it," she tells us.
She was taught to work hard and live with no regrets, and applies that to everything she does and wants to "Live my youth while trying not to regret anything. Just knowing I tried as best as I could to fulfill my purpose."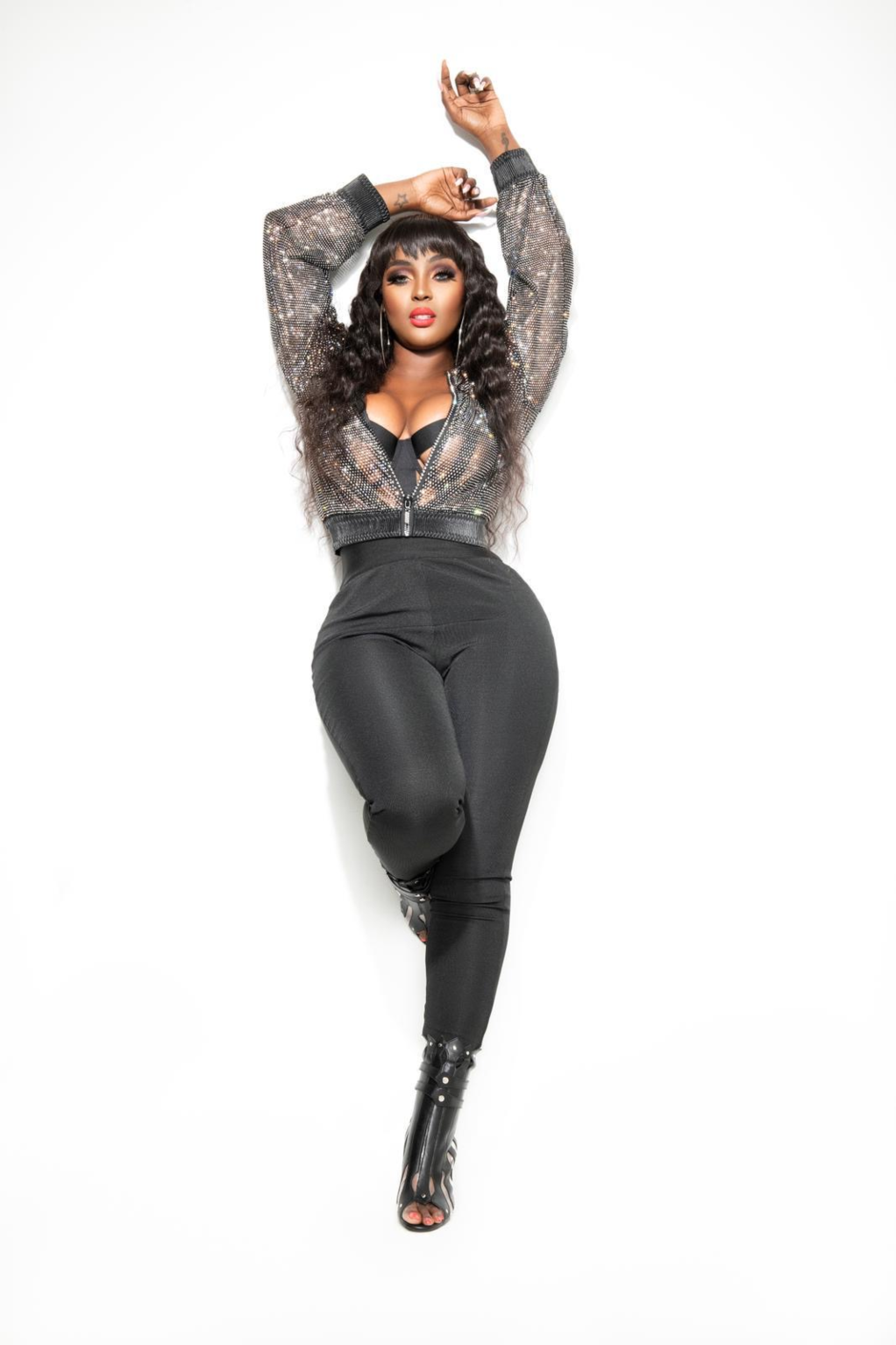 On her relationship with Emjay and handling public scrutiny
Viewers have watched Amara's tearful breakup play out on Love & Hip Hop, and many of the reactions have been kind and supportive. She tells us she's currently single, but shared that she and Emjay maintain a "beautiful friendship and I wish him nothing but the best in life."
Amara says she's extremely grateful for her fans and followers (she loves you), though sometimes the judgmental commentary can get to her.
"It's not easy being in the spotlight or to have a tough skin. Some days I don't care, some days it hurts. Negativity is like a virus but I try to stay positive. But it's definitely hurtful sometimes."
Additionally, she says being on an ensemble reality TV show with a large cast doesn't always give you the opportunity to say what you want. At times, "Things [scenes] are watered down or misunderstood."
But she reiterates that she's very grateful for the platform since it's enabled her to showcase her artistry and promote her work.
What's next for Amara La Negra?
Amara's been on a whirlwind rise, spinning plates on the American entertainment scene and in the Spanish-speaking world. She's been in the Netflix film, Fall Girls, was a host on Mira Quién Baila, has a makeup collection coming, and a clothing line in the works.
On top of that, she's ready to release her second children's book in the Amarita's Way series which will address bullying. Did you catch all that action?
Of course, there's new music dropping and an upcoming EP. Look out for her new single "Ándale!" due out March 16 that will feature Amara rapping. She says it took her out of her comfort zone and she can't wait to see how fans will react.
When we asked what's important to her right now, she replies, "Being able to balance all the things I'm good at, finding time for everything. I don't want to close myself off. There are so many things I'm good at, so finding the balance for myself and personal time. Balance."
Amara wants fans to know that what you see is what you get, but she's also a brave, fearless, loving person who wants to make an impact on the world and on history.