Exclusive: Brighton Reinhardt Debuts 'Dreaming' EP, Inspired by Past Heartbreak and Finding Love with Cassie Randolph
Brighton Reinhardt wears his heart on his sleeve. We spoke to the musician about his new EP, Dreaming, that's "100% based off of real-life situations" — a past toxic relationship and the bliss he's found with his current girlfriend, speech-language pathologist and former Bachelor star Cassie Randolph.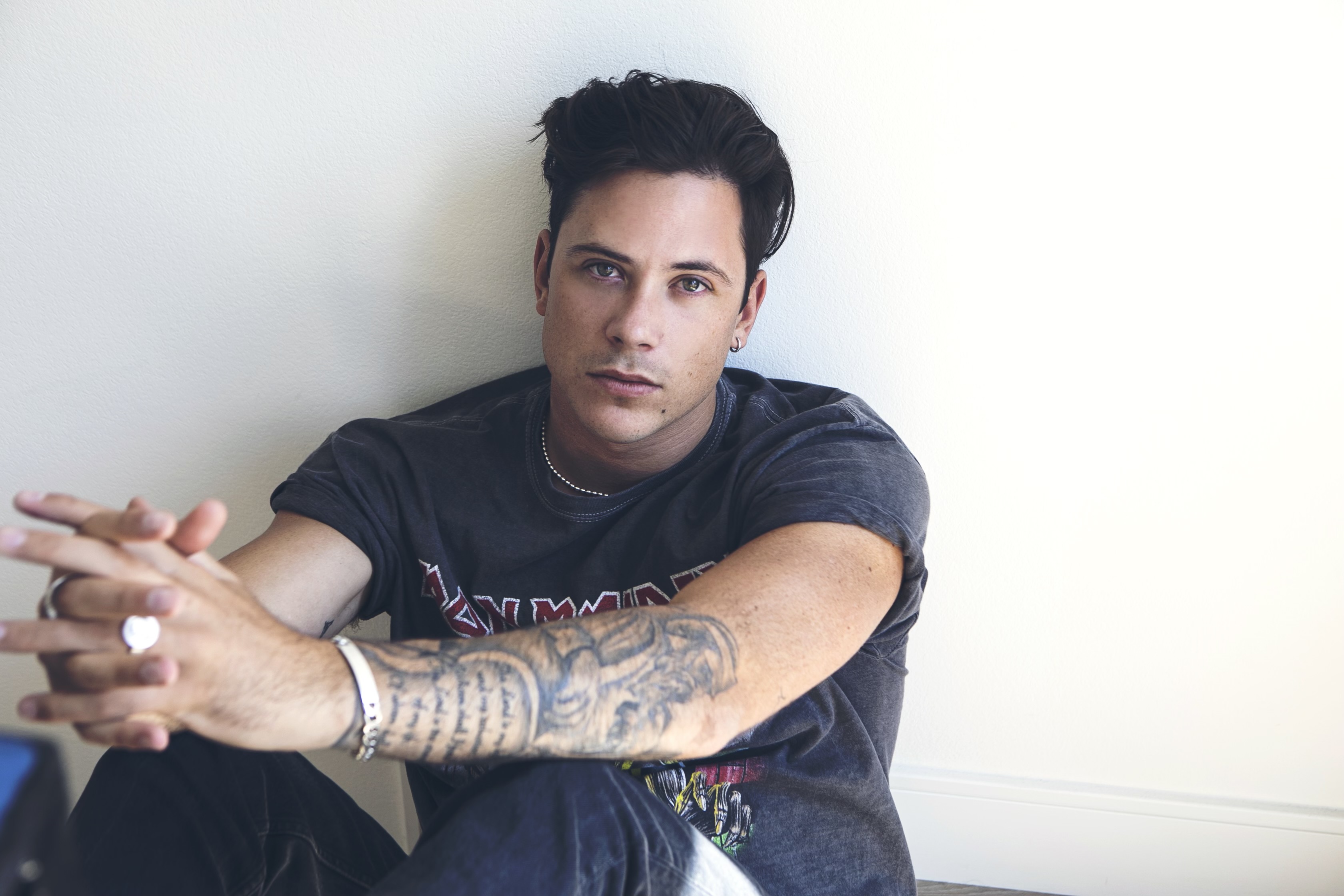 Brighton Reinhardt on getting into music, growing up with his fans, and turning heartbreak into dancey bops
Reinhardt first picked up a guitar after he watched "every movie you could possibly see." He was diagnosed with a rare bone disorder called Congenital Pseudoarhrosis at 12 months old. He's since had "about 20 surgeries." But what started as a way to fight the boredom of bed rest became a coping mechanism that grew into Reinhardt's life passion.
He says his biggest influence is John Mayer, and he's been listening to a lot of Tame Impala recently, which is why, he suspects, this six-track EP has a more alternative sound than his previous work.
To his fans, Reinhardt is both an entertainer as well as a sort of Dear Abby. The musician says he's grown up with his supporters. Today, they're mostly in the 18 – 24-year-old range. He speaks with them almost every day via Discord, and has for the last five years.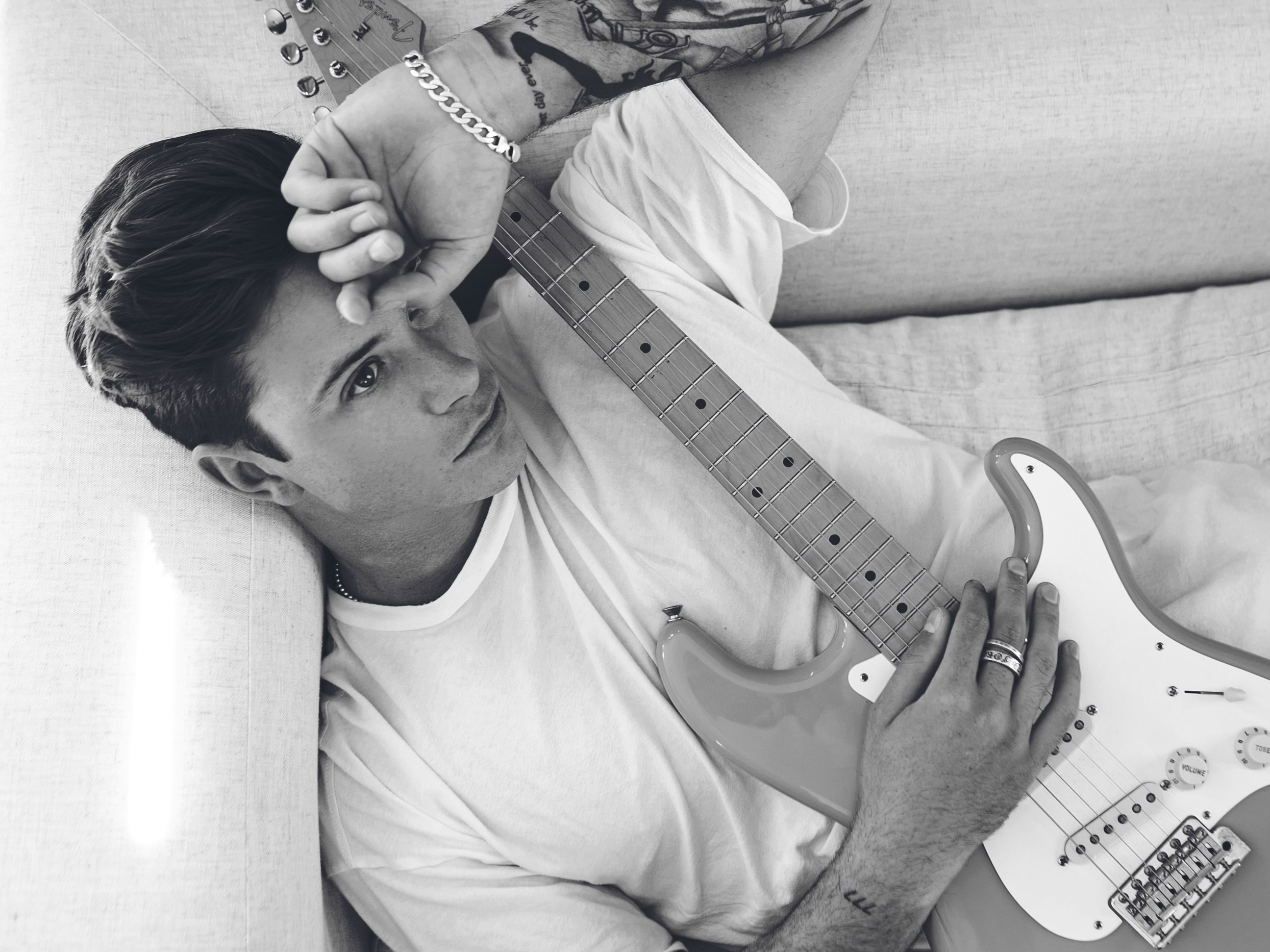 He gives them "love advice, breakup advice, just life advice in general. If they're struggling with something, they'll usually reach out. I always try to put myself in their situation. If I was reaching out, I'd really appreciate if someone responded. So I do my best to try to respond." As Reinhardt's fans have gotten older, the nature of the advice has matured. Topics like how to leave a toxic relationship are now on the table, a theme highlighted in the Dreaming EP. 
Dreaming tells the story of 24-year-old Reinhardt's last heartbreak and coming out on the other side. While his former relationship was painful, it taught him which red flags to keep an eye out for in love, and "it helped write two of my favorite songs on the project." 
"They're definitely the most vulnerable I've been with songwriting," he said of "I Don't Wanna Talk" and "What A Shame." "[Writing the songs] helped me get over it. It's nice to get it out and then months later listen to it and be like, 'Man, I'm so much happier now.'"
How Cassie Randolph inspired Brighton Reinhardt's 'Dreaming'
Not one to dwell on the negative, Reinhardt's EP features two tell-all breakup songs and four love songs about Randolph. The title track is about the weekend they began falling in love. 
"We went to a winery when we crossed paths again, when we first started talking," he said of reconnecting with Randolph (they'd been friends for years). "And we went to a winery for like three days just to get away. And after that weekend I wrote it in like two days."
Randolph is also featured in the music video for "Dreaming," which shows the couple driving along the coast in a red convertible with the top down, dancing on a boat, and picnicking amidst California's golden hills. Reinhardt says Randolph "had a lot of say in the whole video, direction-wise." 
Of "Dreaming," Reinhardt says it was both the easiest song to write of the bunch, and the most important to him.
"Every time I hear it, it brings me back to that weekend and how much fun we were having," he said. "We were falling in love and listening to it, I get flooded with all the memories and the same feelings of when that weekend took place. So that one will always be my favorite because it brings me back to that moment. Not many songs do that for me. But that one specifically reminds me, 'This is happening.'"
You can listen to Dreaming on Spotify, out now.