Exclusive Interview: Actress Seanna Pereira Balances Movies, Music, and Charity At Just 15
Seanna Pereira is ready to show the world that she's a leading lady in an upcoming suspense thriller, Dead Man Run. After landing her first role at the age of five, Pereira has continued a steady rise in entertainment with credits that include 24: Legacy, Everglade, and Enchanted Ruby.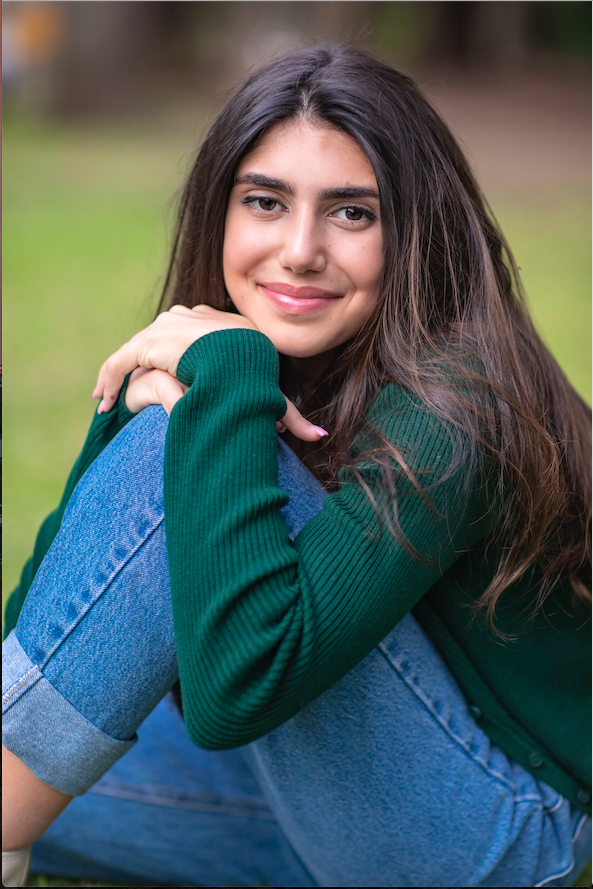 The Florida native is combining her passions of music and acting – while also finding the time to give back by working with The Ryan Seacrest Foundation. At the tender age of 15, she's doing it all and she's doing it well. Showbiz Cheat Sheet writer, Brenda Alexander, spoke with Pereira on how she's balancing it all. 
The film Dead Man Run is Seanna Pereira's first lead role
Pereria landed her first leading role in Dead Man Run but it was no easy feat. The audition process took about a month and a half from her initial audition to being cast. Pereira plays the lead role of Kate in an action-packed drama of a young girl who is kidnaped and fights for her survival.
The film was shot in Las Vegas and consisted of long hours over a three week period. "I'm excited for the movie because it was the first movie I've done that involved action and I was able to showcase my versatility while also learning a new genre," she said.
Pereira stars alongside actors Randal Bacon and Phil Tyler. The movie is slated for a late spring release.
Seanna Pereira had to balance filming and school
Pereira recently celebrated her 15th birthday and like many young actors, she's learning the juggling act. For her, keeping up with her academics can be challenging at times due to auditioning and filming, but she's learning along the way. Filming for Dead Man Run occurred in December 2019 when school was still in session.
"School is important to my parents and me but it's hard because I miss a lot of class because of acting," she admitted. "I catch up on set and work with tutors. My school understands that I am an actress so they give me the materials in advance to work on so that I am able to do both at the same time."
Though challenging, Pereira says she wants to attend college and believes that she can do both. She wouldn't be the first actress to do so. Tia and Tamera Mowry graduated from Pepperdine University at the height of their acting careers.
Acting was not her first love – Seanna Pereira started out as a singer
Pereira is excited for her first lead role in the upcoming independent film Dead Man Run but her path to lead actress is different from many others. Her entertainment aspirations began with dreams of being a singer.
"I started with music but now I love them [acting and music] both equally," she said in our interview. "Music made way for me to act. I'm excited to be able to do both and am now working on my own songs. I love pop and soul and am doing a mix of the two sounds and trying to come up with something different than what's out right now."
Pereira will get to show off her singing chops in Dead Man Run. "This is the first time I get to merge the singing and acting," she said. "I sing a full song in the film during a scene at the memorial of my character's dad."
As if her plate wasn't already full, Seanna Pereira added philanthropist to her resume and is working with the Ryan Seacrest Foundation
Pereira looks to Shirley Temple as her entertainment inspiration in part due to Temple's amazing acting career and her dedication to charity.
"I love Shirley Temple because she was young and had a large audience of young and old fans which is what I want," Pereira said. "She was also focused on helping others and making other people happy and that's the model I want to follow."
Pereira is putting her desire to help in action by partnering with The Ryan Seacrest Foundation to give back. Since she was a child, she loved participating in different acts of charity – mainly those that involved working with kids and helping the homeless. When the foundation reached out to her, she jumped at the opportunity.
"I was the first actress they selected to do the type of partnership we have. I typically do a meet and greet with children in the hospital with serious illnesses and tie it in with a screening of my film from their rooms," she explained. "I got to hang out with them and take pictures if they want and it makes them so happy."
Pereira has visited hospitals in Atlanta and Washington D.C. since she started working with the foundation in 2018. She looks forward to continuing to do more as needed.
Pereira is proving that anything is possible at any age and with the route she's on, she'll make a huge impact – both as an entertainer and as someone committed to making the world better.