Exclusive: 'One Week to Sell' Host Taylor Spellman Reveals 2 Cheap Tricks to Sell Your House Fast
Selling a house isn't always easy, even during a seller's market. Luckily, home stagers can help desperate homeowners turn their unsellable properties into multiple offer situations. And no one does that better than New York-based interior designer and home stager Taylor Spellman.
Spellman became nationally known thanks to appearances on Bravo's Yours, Mine or Ours and Million Dollar Listing. Now she's heading to Discovery+ to debut a new series called One Week to Sell. The show will highlight unsellable houses that become beautiful with a little help from Spellman and her crew.
And the best part of all? She uses cheap, easy tricks that anyone can copy at home. Especially two genius moves.
Taylor Spellman transforms lagging listings on 'One Week to Sell'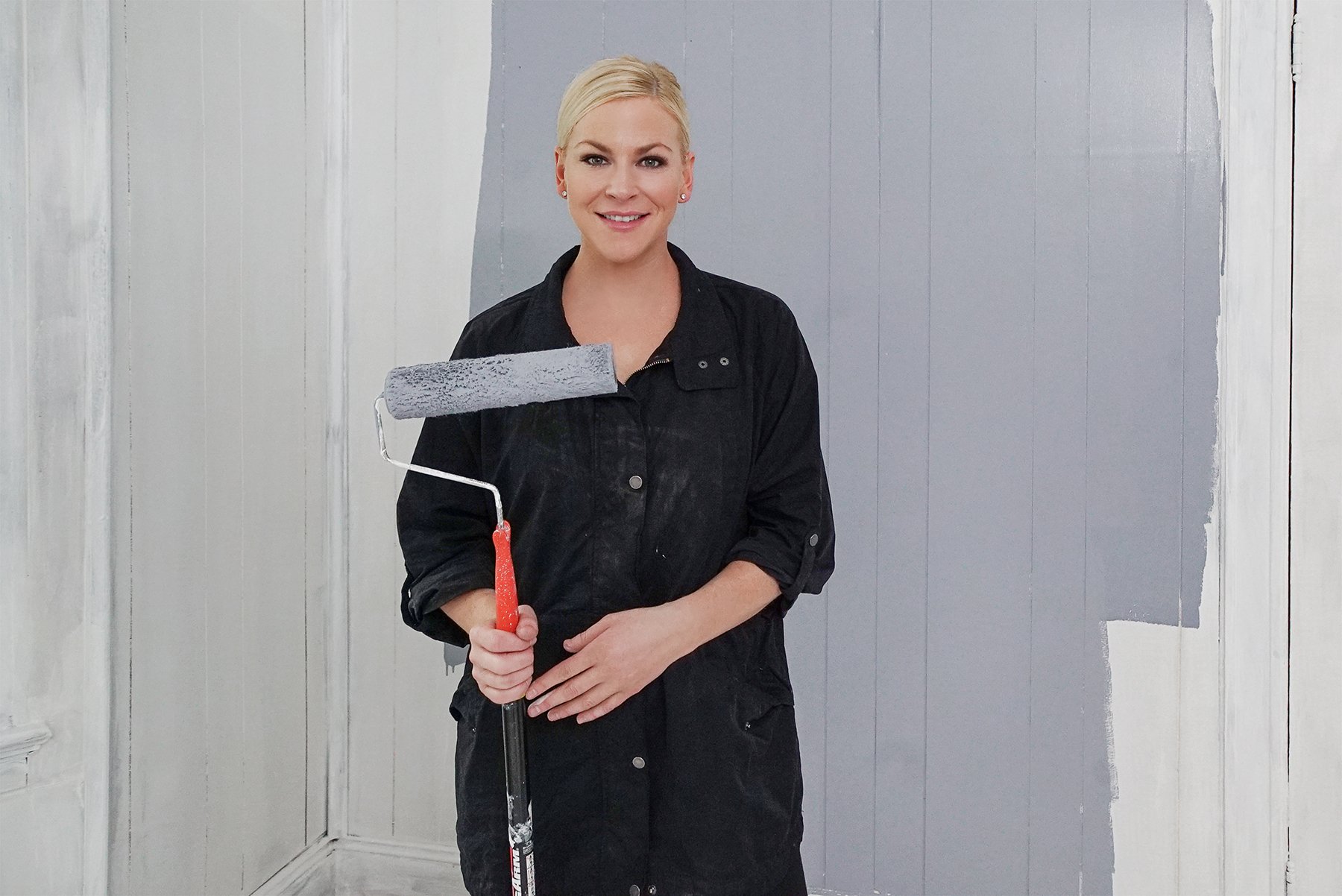 The real estate market is a fickle creature, but Spellman isn't one bit afraid. The popular designer and home stager has years of experience renovating properties that appeal to specific buyers. Now she's bringing her skills to Discovery+ with the exciting new series One Week to Sell.
"Nobody can stretch a dollar further than me," Spellman said in the show's press release. "I've always had a total love and passion for interior design. I really take the time to think about who's going to buy the home and to identify what is wrong with the house and where it needs help."
The most incredible thing about Spellman's work is how quickly she pulls it off. In the first episode of One Week to Sell, she fully updates a family home in New York using simple, quick tricks that make a huge impact. And viewers who are seeking to sell can follow her tips in their own houses.
Spellman has 1 easy trick for home staging that anyone can try
It's a running joke on house hunting shows of all kinds. Why can't buyers see past the paint color when it's such a cheap and easy fix? Spellman recognizes this reality, which is why she fully recommends starting any home staging with a lot of painting.
"The first rule of thumb, according to me, is a fresh coat of paint," Spellman told Showbiz Cheat Sheet. "That's key. If you bring in a beautiful fresh coat of light, light gray or light, light tan, you're already in a different ballpark."
When it comes to color selection, the Million Dollar Listing alum advises against white.
"I feel like the mistake is to paint everything white, but that makes it feel cold and like it's a construction site," Spellman continued. "Whereas if you bring in a super light gray or light tan and it's a fresh coat of paint, the person will automatically come in, feel that it's clean and new, and be able to imagine themselves there."
Home sellers shouldn't forget the accessories
Most sellers know that paint is a cheap, easy, and obvious fix for a house that just won't sell. But Spellman added another interesting tip for achieving that clean, neutral look that buyers love.
"My second tip is you've got to have fresh white bedding," Spellman told Showbiz Cheat Sheet. "That's something that people overlook for some reason, and when someone walks into a main bedroom or a secondary bedroom, they want to see the space. They don't want to see your bed and your floral sheets."
There's no need to spend a fortune on bedding and paint. But making these small, neutral upgrades could mean the difference between selling your house and watching it sit for weeks, so the investment is well worth it.
Catch new episodes of One Week to Sell on Discovery+ every Wednesday beginning 2/3.