Exclusive: 'Songland' Winner PipoBeats Is Just Getting Started
Showbiz Cheat Sheet recently interviewed 'Songland' winner PipoBeats on his new single 'I'm Thinking When' featuring Caroline Kole.
For Filippo Gabella, known as PipoBeats, music is an integral part of his life.
"Music is always being made," he told Showbiz Cheat Sheet over the phone.
The rising singer-songwriter came to fame after being named the winner of the Luis Fonsi episode on Season 2 of NBC's Songland. Fonsi went on to record and release PipoBeats' song "Sway," and the song reached No. 1 on the iTunes Music Chart in the U.S. Most recently, PipoBeats released a single called "I'm Thinking When" featuring Caroline Kole, showing his ability to fuse cultures together through his songwriting.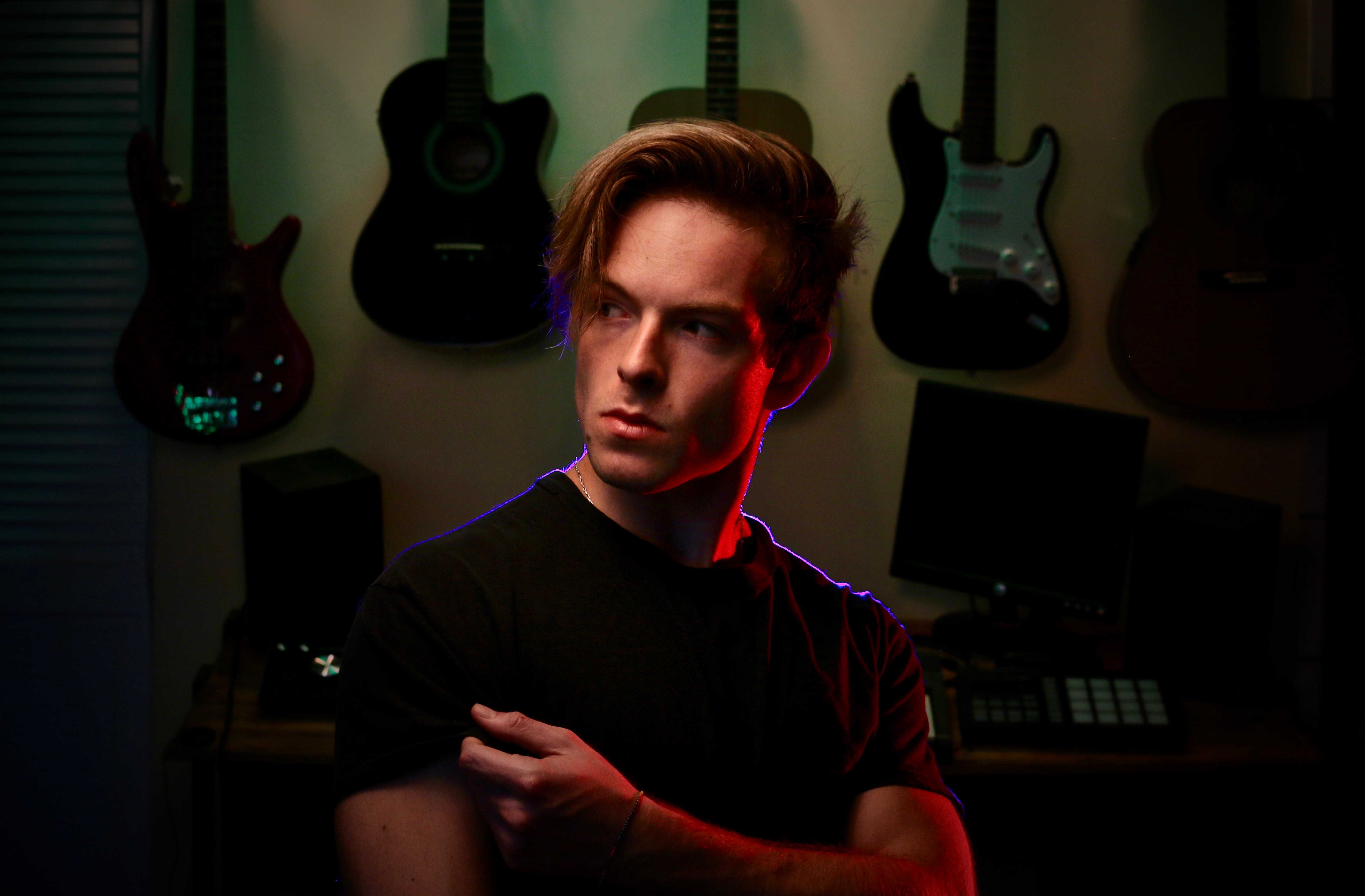 The beginning of PipoBeats' music journey
PipoBeats is of Chilean descent and a self-taught musician. He began teaching himself how to play instruments when he was just eight years old.
"I slowly began playing the drums like crazy on shoeboxes and then playing guitar and then recording on what would be like this terrible, terrible, terrible tape recorder, which would break on me all the time," he said.
From the beginning, PipoBeats learned how to play instruments so he could make his own songs.
"I would record the drums on the recorder and then I'd play the piano idea on top of that, or I would play the guitar on the recorder. And then I played the fake drum set on top of that," he told Showbiz Cheat Sheet. "So I was really like trying to find a way to really find out how to make a song at that age, which was like the beginning stages of me trying to create music."
PipoBeats won an episode of 'Songland'
Songland proved to be a turning point in PipoBeats' career. While the singer-songwriter knew he wanted to make music, Songland served as an affirmation that he picked the right path in life.
"The biggest takeaway that I got from it was like a reconfirmation from God that I'm doing the exact thing that I should actually be doing. It was like a stamp of approval that all the seven years prior to this that I've been doing was like, 'All right, man, keep going at this because, you know, this can work,'" said PipoBeats.
PipoBeats released his debut album Singing Hills in January 2020, just a few months before the Songland episode featuring Fonsi aired on April 20. For the pop singer, the TV show gave his musical talent the exposure it needed.
RELATED: What We Know About 'Songland': The 'Authentic' Show That Made Adam Levine Leave 'The Voice'
"The Songland experience brought a realization to my music career like no other… I realized that my product was never the issue. It was the marketing of the product, which meant that not enough people were getting the opportunity to view it," he said.
The story behind 'I'm Thinking When'
On July 17, PipoBeats released his single "I'm Thinking When" featuring Kole. He originally wrote the song as a teenager, and told Showbiz Cheat Sheet how his perspective has changed since writing the song.
"Well, I would never write a song like it now, as far as the lyrical perspective in the story of it, because I find it to be very unhealthy, mentally unhealthy," PipoBeats said.
He continued, "I like couldn't live my own life being happy because I was stuck thinking about what my ex-girlfriend could have been doing and how she could be moving on and this and that… I felt like I would never write a song like that. Like, okay, let's say that you love that person. Don't you want them to be happy? If the answer is yes, then it shouldn't bother you that they are moving on. So that was the perspective that I had when I was at that age."
Now, the song serves as a reminder of his own growth as an artist.
"You know, you write music, you grow, you write music, you grow, you write music, you grow so," he said. "The more music you release over a certain amount of time, the more your persona grows with you."
Collaborating with Caroline Kole
When he was in high school, PipoBeats attempted to collaborate with Kole on an unfinished song, but the project never came to fruition. Fast forward a few years later, and the two reconnected by chance in Los Angeles while PipoBeats appeared on Songland.
With "I'm Thinking When" completed, the two recorded the song in PipoBeats' home studio on the last day of Kole's visit.
"She listens to the song and she just stepped into the studio, started doing like ad libs to it, which blew my face off literally. And I was like, 'Why don't you just go in for a full verse,'" PipoBeats said. "So I take out my second verse on it and she goes in and records her verse and literally like no less than an hour she's done and I was like 'Well, there you go.' And finally the collaboration came to play."
What's next for PipoBeats
Sometime this year, the singer will release a music video for "I'm Thinking When," and fans can also expect him to put on some virtual concerts amid the coronavirus (COVID-19) pandemic.
"I have the music video for 'I'm Thinking When' which is the official music video… And that doesn't have a date yet, but it's coming soon," he said. "Now, during the quarantine, I'm going to be doing some virtual shows."
Looking past 2020, PipoBeats has an impressive list of goals. After having a No. 1 song on iTunes, he has his sights set on achieving a No. 1 song on Billboard.
"And I want to win 10 Grammys," he added. "I write it out every single day in my life."
Given his talent and work ethic, PipoBeats has no doubt that Songland and "I'm Thinking When" have only scratched the surface of what he is capable of achieving.