Exclusive: We Three on Their 'Sara' Music Video and Partnership With To Write Love On Her Arms
Sibling trio We Three originally put out their song "Sara" in 2019 on their EP We're All Messed up – but It's Ok. The song serves as a metaphor for people with mental illness. On June 23, We Three released a music video for "Sara" after teaming up with the organization To Write Love On Her Arms.
With the music video, Bethany, Joshua, and Manny Humlie of We Three hope to combat the stigma that surrounds mental illness. After the music video dropped, Showbiz Cheat Sheet emailed We Three some questions about their beginning as a band, creating the "Sara" music video, and working with To Write Love On Her Arms.
This interview has been edited and condensed.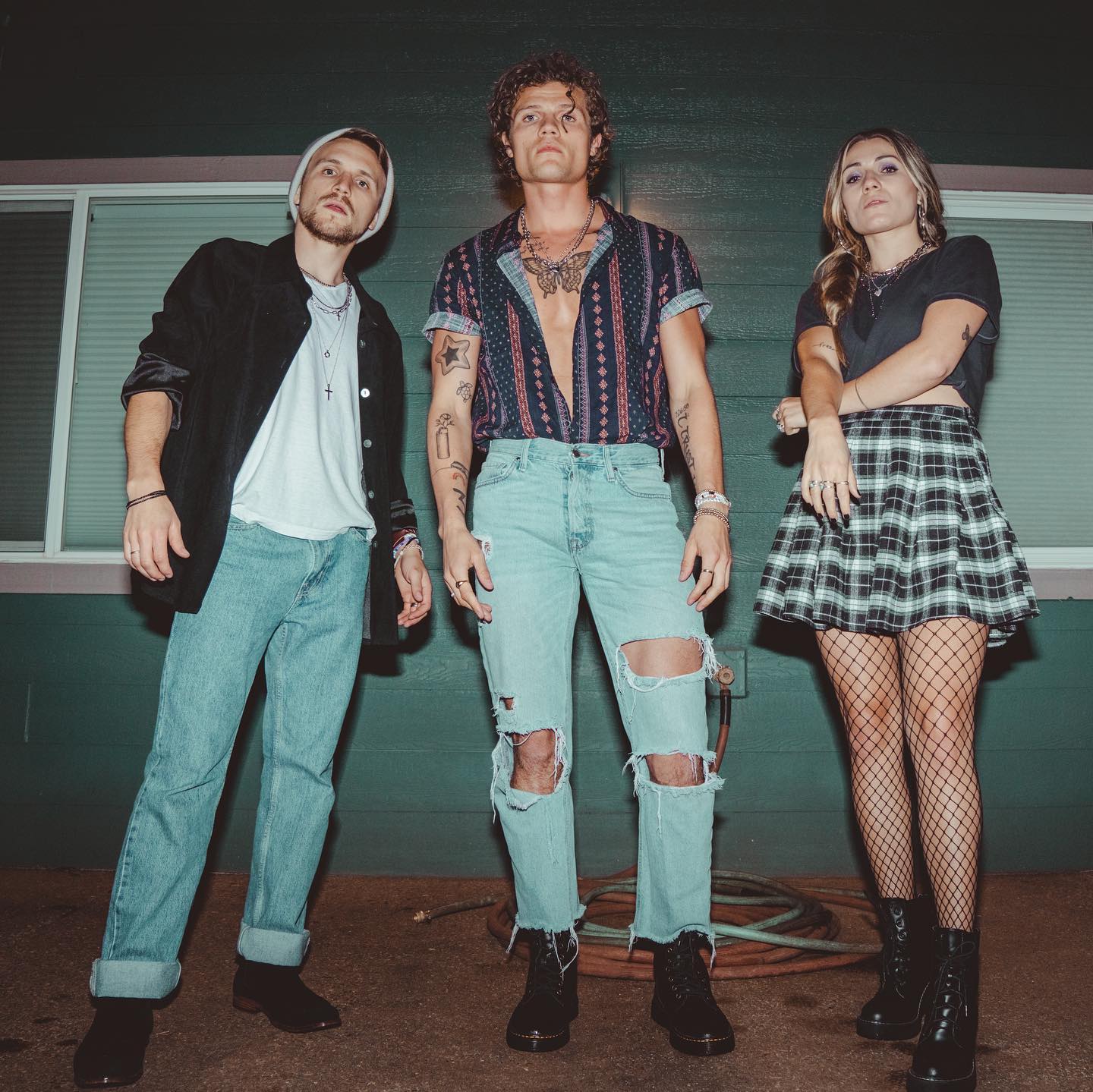 We Three performed on 'America's Got Talent'
Showbiz Cheat Sheet: Growing up, how did the three of you develop an interest in music?
We Three: Music was a part of all of our lives from the beginning. Our parents were musicians and Dad had his own band that performed a lot as we were growing up. They put us in lessons when we were really young and once we were good enough, we got to sit in with Dad's band at their gigs.
Showbiz Cheat Sheet: Why did you decide to form We Three?
We Three: Fortunately, we all loved music and eventually we realized we could play together and we actually didn't sound too bad! We started playing covers, then making our own arrangements of those covers which eventually led to writing original music. Once that happened we were hooked and decided to officially make a go at the music industry as We Three.
RELATED: 'America's Got Talent': Who Is the Longest Running Judge?
Showbiz Cheat Sheet: What was your experience like on America's Got Talent?
We Three: Fantastic! The cast and crew were amazing. It really felt like we were all working together to put on this big variety show as opposed to a competition. We really didn't expect to go very far on the show so were quite surprised when our initial performance of "Heaven's Not Too Far" went so well. All the judges were very encouraging and we still keep in contact and collaborate with the other artists from our season.
'Sara' went viral on TikTok in 2021
Showbiz Cheat Sheet: What was the writing process like for "Sara"?
We Three: As Manny says, "It was a difficult song to write. I had the first and second verse which I played to the guys. It was very intense and I knew how it should end but it wasn't an easy writing path to get there. The message behind the song is that we should be aware of ALL the Sara's around us. Taking life for granted can mean missing the pain others are going through, so this is a song that despite its lyrical pain is actually a shout-out for awareness."
RELATED: EMM Walks Us Through Her Music Video Trilogy
Showbiz Cheat Sheet: What was it like to witness "Sara" have a resurgence in popularity?
We Three: We were so glad the song and message has come around again. We feel it's such an important one right now. It also gave us an opportunity to do more and say more than we initially did back in 2019 about this topic. Out of this resurgence came Sara's video, some great live and honest conversations with other artists on our socials about mental health, and of course our partnership with TWLOHA.
We Three worked with To Write Love On Her Arms
Showbiz Cheat Sheet: Why did We Three decide to partner with To Write Love On Her Arms?
We Three: It was very organic for us. They're a great organization doing such important work, especially right now with the world coming out of quarantine and mental health struggles being so high. Our music deals with mental health a lot and when "Sara" was so well received back in 2019, we knew that we needed to partner with someone to try and impact as many people with this message as we could. We started communicating with TWLOHA and it was a clear fit.
We're so grateful for the opportunity to partner with them and support their work!
Showbiz Cheat Sheet: Do you have any upcoming plans that you can share?
We Three: Lots more music and in-person performances! We've got so much more music to share and we can't wait to get out and see everyone again. It's been too long. We love you all and we'll see you soon!
How to get help: In the U.S., call the National Suicide Prevention Lifeline at 1-800-273-8255. Or text HOME to 741-741 to speak with a trained crisis counselor at the free Crisis Text Line.