Exec Producer 'Real Housewives' Reveals Who Really Was the OG 'RHOC' Cast Member – Vicki or Jeana?
The original exec producer of the Real Housewives answered the eternal question of who really was the first person ever cast on the show. Scott Dunlop, who was the first producer of The Real Housewives of Orange County leaned toward Jeana Keough's assertion that the show started with her. But of course, Vicki Gunvalson doesn't agree and she shared why she still thinks she is the "OG" of the "OC."
Exec producer 'Real Housewives' described why they were drawn to Jeana Keough
Dunlop, along with Keough and Gunvalson opened up in Dave Quinn's book, "Not All Diamonds and Rosé: The Inside Story of the Real Housewives From the People Who Live It." Dunlop explained why it was Keough who first caught producers' eye. He revealed that Keough was his neighbor when he originally moved to Coto de Caza in the mid-1980s.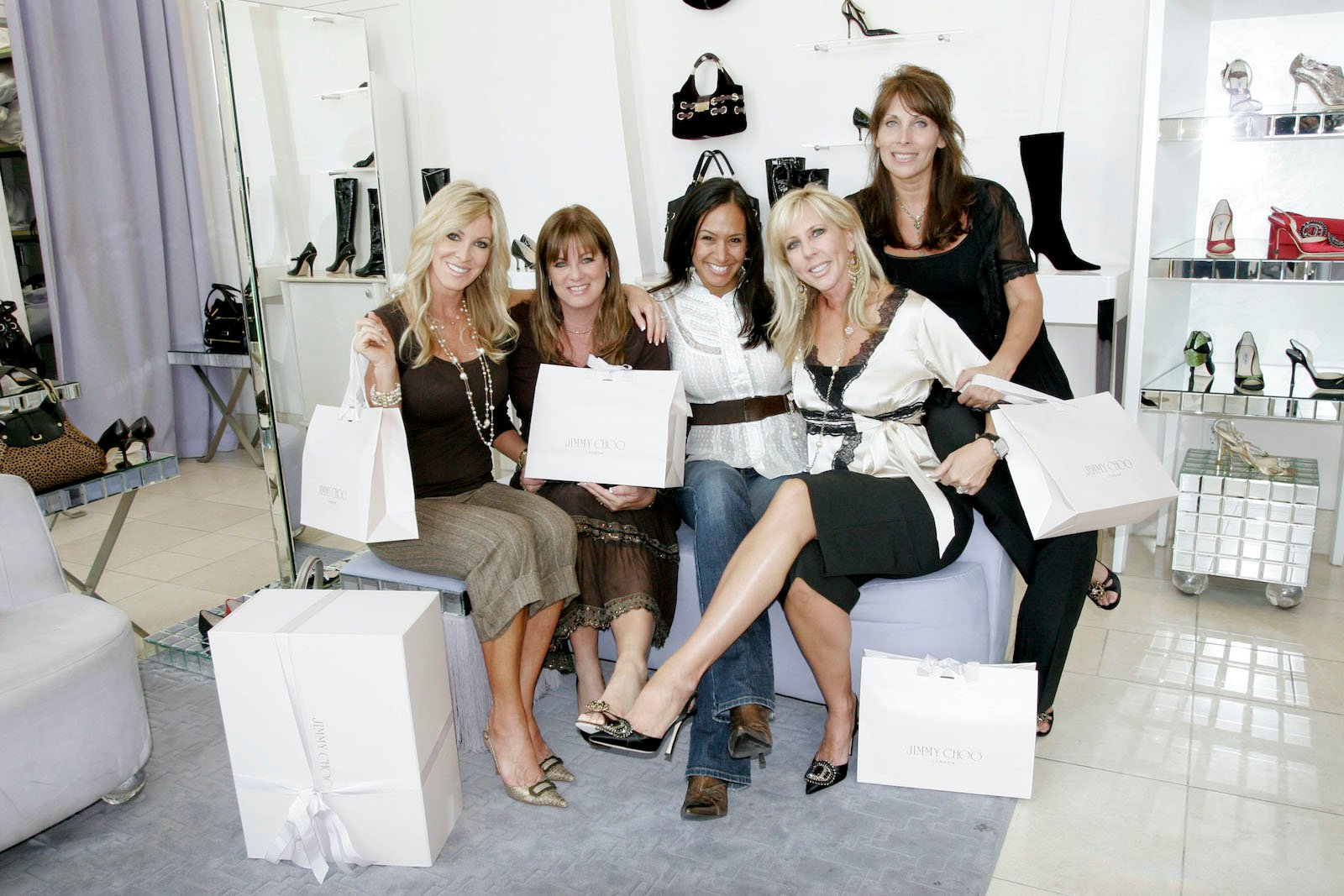 "They were perfect for television, really," he shared in the book (via The New York Post). "Jeana came from Hollywood — she was a Playboy Playmate of the Year, she had been one of the muses in ZZ Top's music videos, but she was now working as a real estate agent. Her husband, Matt Keough, was a retired baseball player. They were always gone, and their three children sort of roamed the streets of Coto de Caza wild." 
He was also fascinated with the lifestyles Keough and her friends led. "The men would leave for work, and the women were left to run wild on 'the ranch' as they called it, playing golf and hanging out and shopping," he recounted. "They were all such unusual humans. Entertaining, but also kind of annoying." 
Why does Vicki Gunvalson insist she was the first cast member on 'RHOC'?
And while Dunlop shared that it started with Keough, Gunvalson dug in with the assertion that she is the original cast member. "We started it together, but Jeana didn't last 14 years. It was my show," Gunvalson insisted in the book.
Gunvalson ended up on producers' radar thanks to her son Michael Wolfsmith. He answered an ad in the local newspaper that was looking for cast members. "Michael wrote in, expecting he and his friends to do the show," Gunvalson dished. "In his letter, he talked about coming back home in between semesters of college to train with me to become a successful insurance agent. And Scott Dunlop contacted me saying, 'We want to talk to you! Most women in this area don't work!'"
Jeana Keough said the series was originally supposed to be about her
Keough recalled that the exec producer shot a pilot that followed her life. "And he shot a pilot with just me," she said on the Behind the Velvet Rope with David Yontef podcast. "He went to the network and they go, 'Oh wow. That's really interesting. I love that.' You know, the way the kids treat her, which wasn't so good at all the time, you know that. But they said, 'You know, go see if we can find four or five other families.'" 
Then Keough said she didn't know Gunvalson before they shot the series. "She was my freaking neighbor and I had never met her," she said about Gunvalson. "She lived two houses up the street. I'd never met her."
"You know, I was so busy with my life," she added. "Work was really busy back then. And I had all these kids playing sports and I was always running around and weekends were open house. So Vicki never was much to stay home until I talked her into putting in a home office. And then she worked from home for a long time. And then she started getting the different offices in place. I don't know if she's working from home or she has an office still."