EXO Fans Celebrate the Birth of Chen's Daughter
EXO-Ls around the world are celebrating after it was reported Chen and his wife welcomed their first child, a daughter, into the world. To support the EXO singer and his family, fans wrote kind messages on social media and trended multiple hashtags.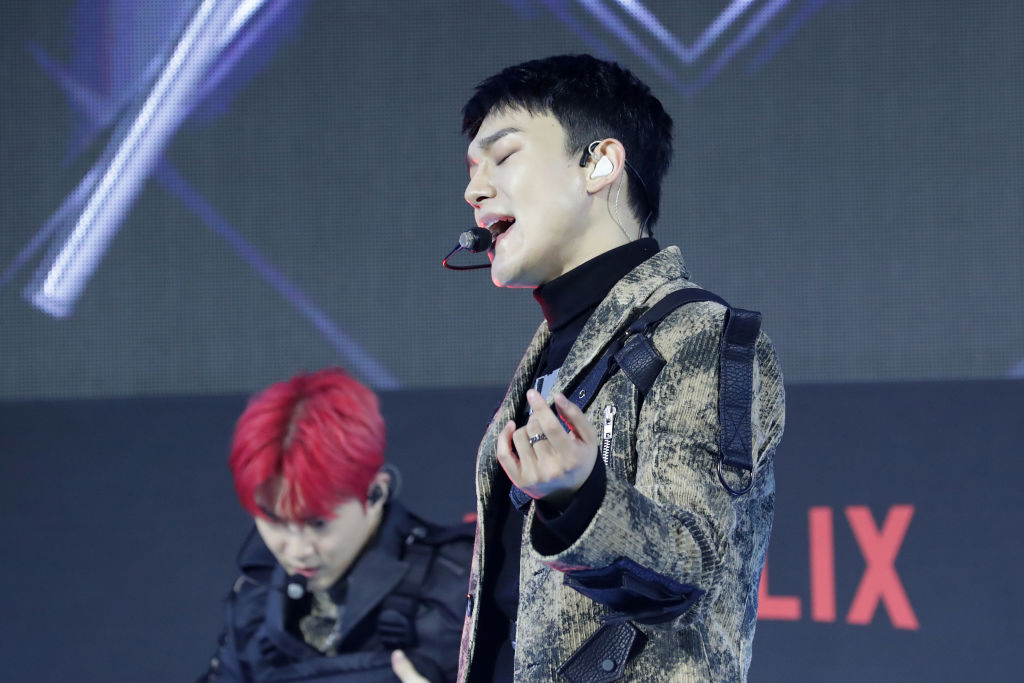 Chen and his wife had a daughter
The news was first reported on April 29 by Financial News. The outlet reported that Chen's wife gave birth to a girl, and SM Entertainment confirmed the news in a brief statement.
"It is true that their daughter was born today," the company said.
Chen announced he planned to get married in January
On Jan. 13, SM Entertainment released a statement that Chen planned to marry his fiancée, and confirmed that his fiancée was pregnant.
Chen then published a handwritten letter for EXO fans, writing:
Hello, this is Chen.

I am writing this because I have something to tell our fans. I don't know how to start this, and I'm very nervous. Although these words are not enough, I'm writing this letter because I want to honestly tell our fans, who gave us so much love, first.

I have a girlfriend I want to spend the rest of my life with. I was worried and concerned about the situations that would arise as a result of this decision, but I had been discussing with the agency and our members because I wanted to announce the news at least a little bit earlier so I wouldn't surprise you with the sudden news.

Then, a blessing came my way. I am also taken aback, as I cannot do what I had planned with the agency and members, but this blessing has given me more strength.
I couldn't lose any more time thinking about when or how I should announce this, so I mustered up my courage.

I'm really thankful to my members for genuinely congratulating me after hearing this news, and I deeply thank our fans for sending me so much undeserving love.

I will never forget this feeling of gratitude, do my best in my place without changing, and return the love you have given me.

Thank you always.
EXO fans are celebrating the birth of Chen's daughter
On Twitter, EXO-Ls trended #WelcomeEXOPrincess and wrote congratulatory messages for Chen with the hashtag #CongratsChen.
"jongdae has always said he wanted to have a girl and now he's in the hospital holding her close and looking at her with all the love in his heart…. this is all i could ever ask for #CongratsChen," wrote a fan on Twitter.
"I'm so happy for him. Words aren't enough to express how happy I am for him. Imagine Jongdae holding his baby for the very first time. That's pure bliss. Stay safe, healthy and happy with your Family, Chennie. #CongratsChen @weareoneEXO," one fan tweeted.
"honestly i don't think i'll ever be able to get over the fact that jongdae has a baby girl like HIS OWN BABY??? HIS OWN LITTLE ONE??? SHE PROBABLY HAS HIS SMILE AND IS GONNA GROW UP WITH A BEAUTIFUL VOICE JUST LIKE HER DAD #CongratsCHEN," tweeted a fan.
"congratulations jongdae, i wish nothing but the best for you, your wife and your daughter may your smile be a light to your daughter's little world too just like what you gave to us. i love you so much #CongratsChen #WelcomEXOPrincess #종대야_축하해 @weareoneEXO," a fan tweeted.
"jongdae having a daughter and exo-l's trending #WelcomEXOPrincess all over the world… my heart is too soft for this I think," wrote a Twitter user.