EXO Fans Trend #ChenWeLoveYou After Chen Apologizes for Engagement News
In January 2020, Chen of EXO confirmed that he plans to marry his pregnant fiancée. While a majority of fans were happy for the EXO singer, Chen recently felt the need to apologize to fans for his engagement news. To let Chen know they support him, EXO-Ls trended #ChenWeLoveYou on Twitter.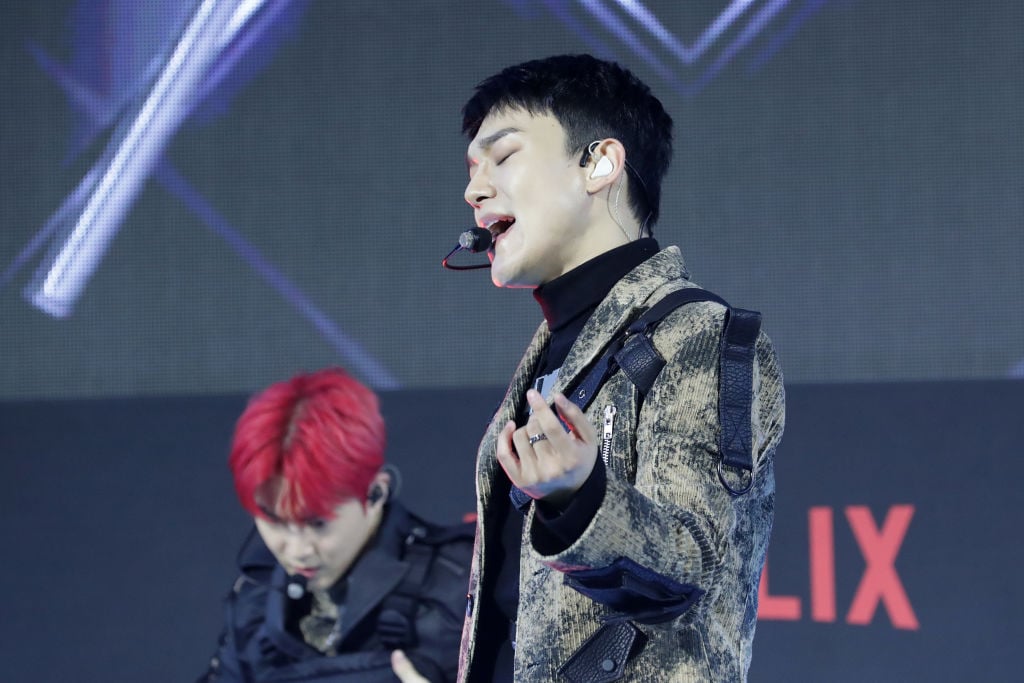 Chen told EXO fans his news in a letter
On Jan. 13, Chen wrote a handwritten letter to EXO fans. In the letter, Chen revealed the exciting news that he plans to get married.
"Hello, this is Chen. I am writing this because I have something to tell our fans. I don't know how to start this, and I'm very nervous. Although these words are not enough, I'm writing this letter because I want to honestly tell our fans, who gave us so much love, first," Chen told fans in the letter.
He continued, "I have a girlfriend I want to spend the rest of my life with. I was worried and concerned about the situations that would arise as a result of this decision, but I had been discussing with the agency and our members because I wanted to announce the news at least a little bit earlier so I wouldn't surprise you with the sudden news."
SM Entertainment confirmed Chen's news in a statement on Jan. 13.
"Hello. This is SM Entertainment. Chen has met someone precious to him and will be getting married. The bride is a non-celebrity, and the wedding will be held privately with only their families in attendance," reads a translation by Soompi.
A source from the agency also confirmed that Chen's fiancée is pregnant. 
The singer just wrote a second letter
On Feb. 19, Chen shared another letter with EXO fans. In this letter, the EXO singer apologized to fans for his engagement news.
"Hello. This is Chen. After worrying a lot about how I should express my feelings, it's taken me until now to write to EXO-L. I'm worried that I might hurt you through poor wording, but I want to first off apologize to everyone who has waited for all that time. I also want to express my apologies to EXO-L who must have been very surprised and taken aback by my sudden news," Chen wrote in the letter.
According to a translation by Soompi, the letter continued, "When I first wrote that letter, it was my first time too experiencing such a thing, so I worried a lot about what I should say to EXO-L who've been together with me. Still, I wrote a letter because I thought that I needed to personally tell all of you first… however, my unintentionally lacking and poor wording caused disappointment and hurt, and seeing you experience that made my heart ache as well."
EXO fans wrote supportive messages for Chen
After Chen wrote the new handwritten letter for fans, EXO-Ls wrote their own supportive messages. To a majority of fans, Chen has nothing to apologize for. Wanting to make sure he knows that, fans trended #ChenWeLoveYou on Twitter.
"I'm so mad. Chen should not apologize, this is HIS life. He doesn't owe anyone anything. Instead of criticizing him, we should be happy for him. Chen, I wish you the best with your future wife and your future baby. We are one. We are Chen. #ChenWeLoveYou," an EXO-L tweeted.
"Imagine having to apologize for falling in love & starting a family…absolutely ridiculous. He has NOTHING to apologize for. I'm so sick of these fans who think they're entitled to tell these artists what they should and shouldn't do w/ their lives. UNBELIEVABLE!!#ChenWeLoveYou," one fan tweeted.
"This really upsets me. Why does he need to apologise for starting a family. He's a grown man let him live. The ones that ask for an apology are not real fans their haters who need to get a life and stop hating Chen. I support Kim Jongdae and I will always support him," wrote a Twitter user.