Expert Accuses Prince Harry and Meghan Markle of Using the Press Following Bold Tabloid Media Policy
Prince Harry and Meghan, Duchess of Sussex sent a clear message to a number of UK tabloids with a letter about their new media policy. The Sussexes said they would no longer engage with The Sun, Daily Mail, Daily Express, and the Daily Mirror, but one expert shares how, despite cutting off these tabloids, Prince Harry and Meghan continue to use the press to their advantage.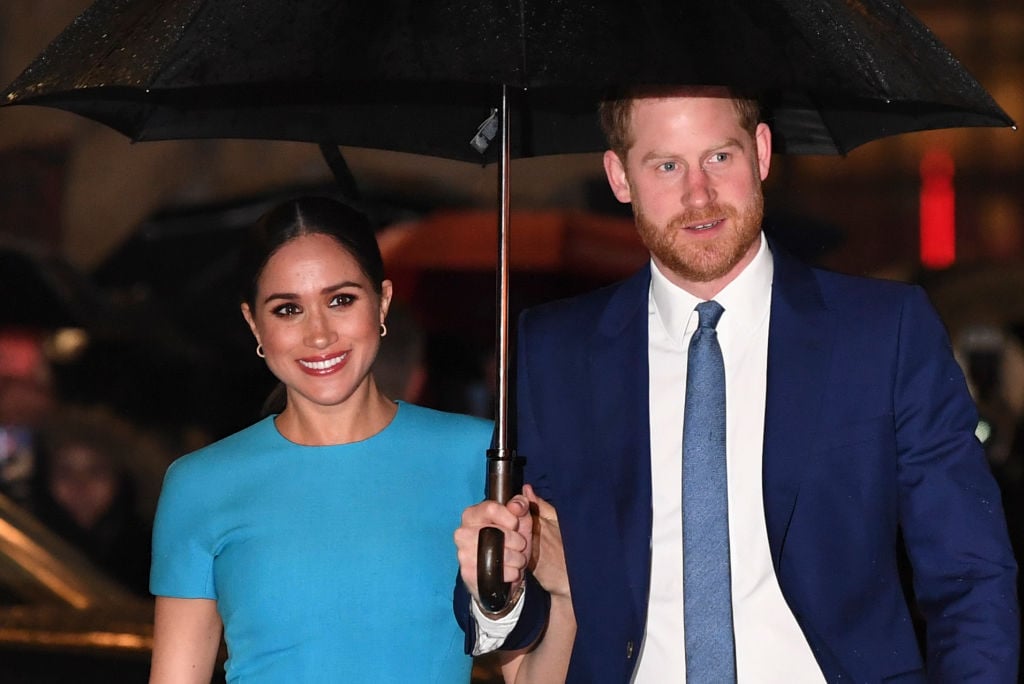 Prince Harry and Meghan sent letters to boycott the tabloids
On April 19, the couple sent letters to the tabloids to share the details of their new zero engagement policy.
"As The Duke and Duchess of Sussex now settle into the next chapter of their lives and no longer receive any publicly funded support, we are writing to set a new media relations policy, specifically as it pertains to your organization," the letter starts.
While the Sussexes call free press the "cornerstone to any democracy," they point to truth as "journalism's first obligation" and share the damage that false reporting can have. "There is a real human cost to this way of doing business and it affects every corner of society," they share in the letter. "The Duke and Duchess of Sussex have watched people they know — as well as complete strangers — have their lives completely pulled apart for no good reason, other than the fact that salacious gossip boosts advertising revenue."
Further, the letter states, "With that said, please note that The Duke and Duchess of Sussex will not be engaging with your outlet. There will be no corroboration and zero engagement."
The couple assures that their policy "is not about avoiding criticism," adding, "it's not about shutting down public conversation or censoring accurate reporting."
While they believe the media has the "right to report on and indeed have an opinion on The Duke and Duchess of Sussex, good or bad," they note that "it can't be based on a lie."
The Sussexes further share how they will work with journalists and outlets, but make it crystal clear: "What they won't do is offer themselves up as currency for an economy of clickbait and distortion."
Expert finds the timing of their policy suspect
One of the Sussexes' biggest fans, legal expert Judge Rinder, shared his perspective on the couple's new media policy, admitting that it's getting harder for him to defend the couple.
"I've been for a long time one of the last die-hard defenders of Meghan and Harry and certainly Meghan," Rinder shared on This Morning, adding, "Just to be clear, the timing of this is no coincidence."
He continued, explaining, "They are, for anybody who are court geeks as I am, they will know they are about to have a hearing in a case they're bringing against the newspapers. This stuff would have emerged so they are strategically putting their evidence into the public sphere."
Are the Sussexes using the press?
Despite Prince Harry and Meghan's decision to cut off these media outlets, Rinder thinks that the Sussexes are using the press to their advantage and controlling coverage.
"I'm afraid to say it's harder to think of a more clear articulation, a split, between a generation that is 'me me, enough about me what you do think of me?' where you accidentally use the press when you want them, but get rid of them when you don't," he noted.
Specifically, Rinder pointed out how photographs captured the Sussexes delivering food to residents in Los Angeles amid the coronavirus pandemic for Project Angel Food.
Rinder noted, "You find yourself photographed delivering food to the poor — one wonders how that happened? — vis a vis the service and the sacrifice of our queen, whose birthday it is today, and other royals."
"It's becoming increasingly difficult to defend their position," he added.