Expert Points Out Prince Harry Body Language Clues That Reveal Camilla Parker Bowles Is His 'Nemesis'
Prince Harry claims that Camilla Parker Bowles leaked stories to the media about royal family members in an effort to improve her own image. A body language expert shared one clue in Harry's recent interview that revealed his real feelings about Camilla.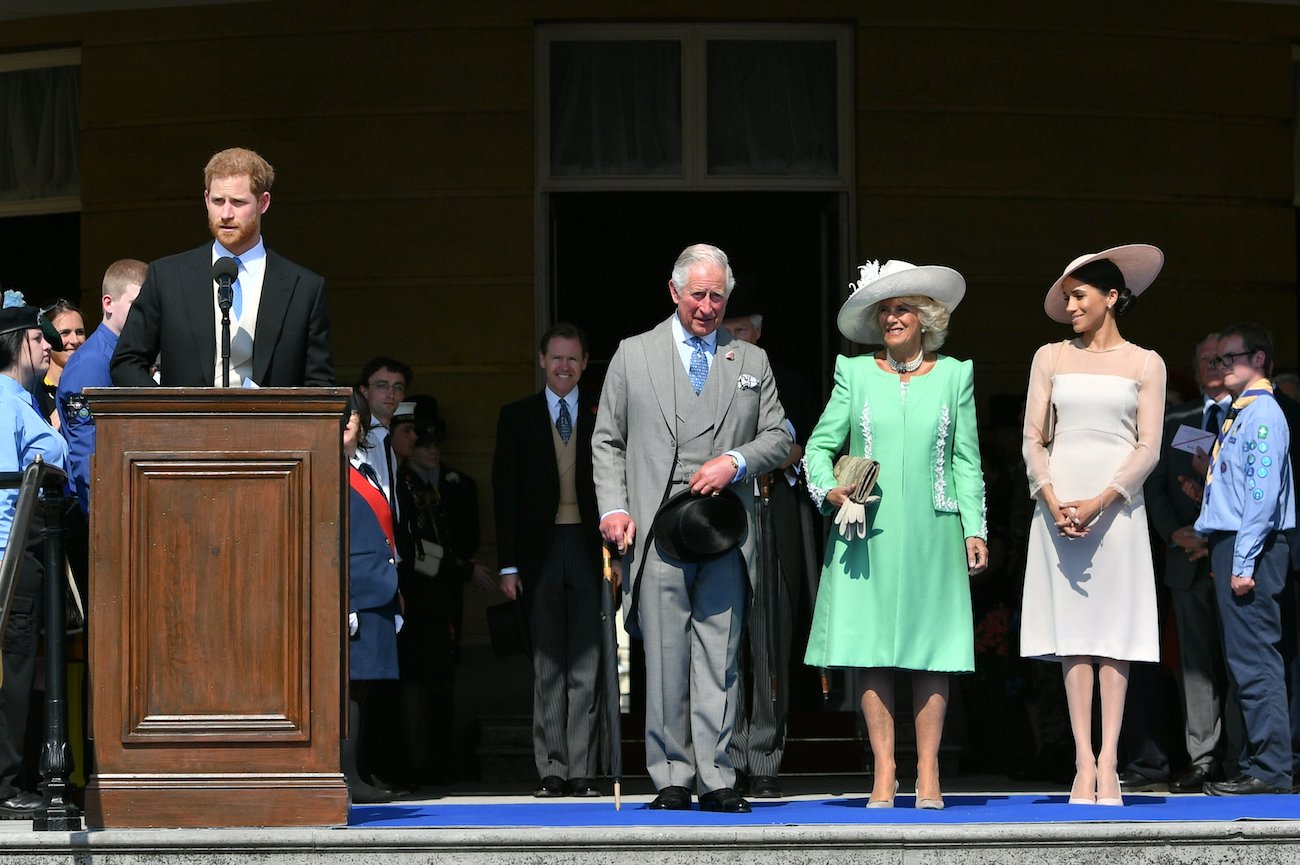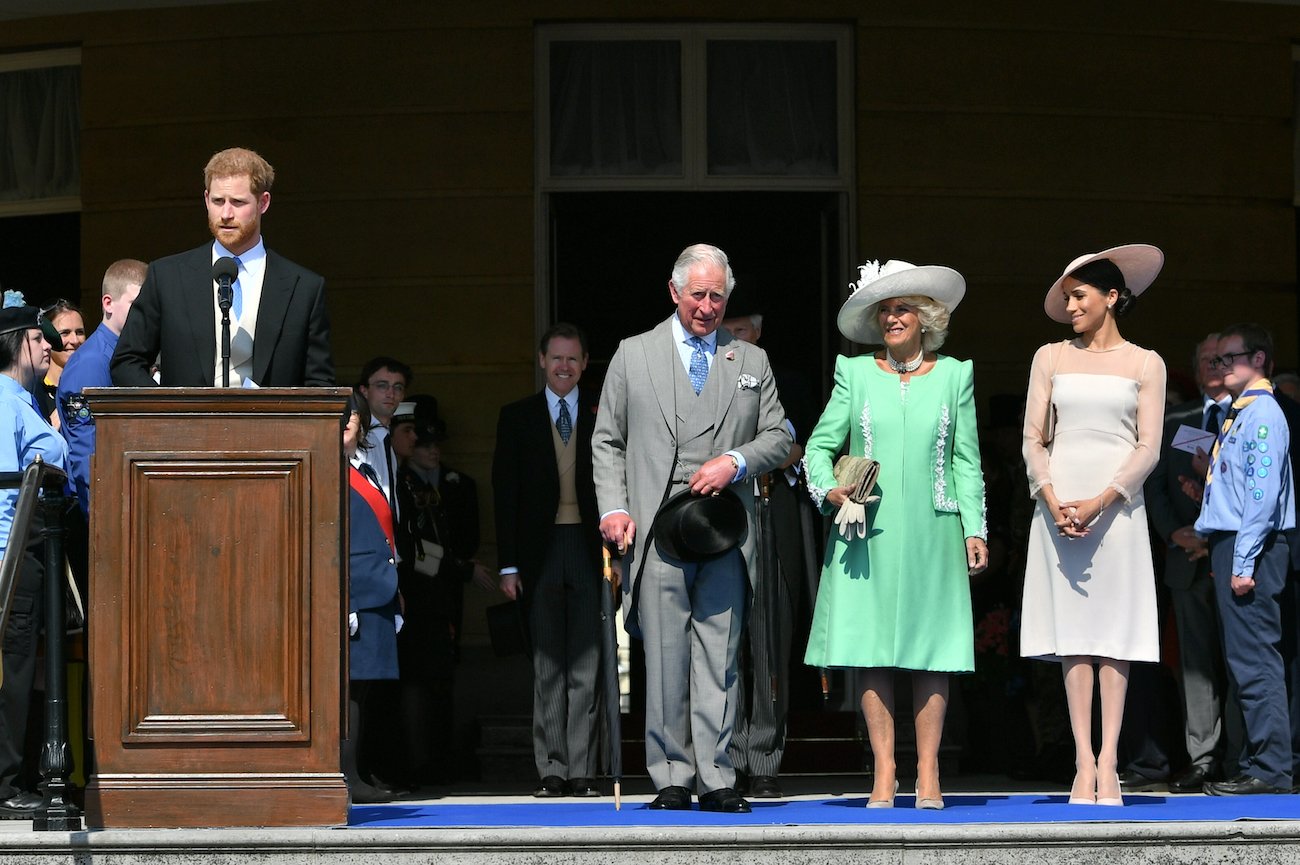 Prince Harry views Camilla Parker Bowles as his 'nemesis,' body language expert says
Harry's Jan. 8 interview with ITV's Tom Bradby gave Harry an opportunity to discuss his memoir Spare. At one point during the conversation, the interviewer noted that Harry was "consistently scathing" about Camilla.
Body language expert Judi James analyzed Harry's reaction to Bradby's use of the word "scathing," telling The Sun how the duke showed Camilla is his nemesis.
Bradby noted, "I want to sort of just briefly talk about your stepmother and the press because you, you are pretty consistently scathing and suggest that you ar-"
Harry quickly interrupted, asking: "Scathing?"
James noted, "Harry's body language and behavior seems to pinpoint Camilla as his possible nemesis, seeming unable to even say her name, like Voldemort."
"His demeanor is defensive and attacking as well as terribly righteous," James continued. "He leaps onto Tom's use of the word 'scathing' about his treatment of Camilla, showing true anger and authority in denial."
Further, the expert looked at Harry's expression in the moment. "His eyes narrow and his head tilts as he claims he is not scathing and he is clearly allergic to any idea that he might be critical or unjust, despite the footage and reading from his book that follows," she added.
Harry also showed 'defiance' and 'anger,' body language expert says
According to James, Harry's body language showed increasing anger. "He picks at his fingers as his signals of anger build," she said. "He complains about the 'lack of scrutiny of my family' with his eyes narrowing again, this time to lend a gossipy air to his comment so that it's not what he says but what he implies knowingly that brings the drama."
James pointed out how he holds up a hand "to mime the presence of whatever hangs in the air in terms of implication" and puts a hand on his hip.
"His replies are almost political in their swerving or non-specific implication but this partial splay suggests an air of aggressive arousal, either prompted by a defensive or an attacking mood," James explained.
She added, "His shoulder shrugs suggest defiance and his tongue-poke looks like a gesture of dislike or rejection."
Prince Harry claims Camilla Parker Bowles leaked stories to the media to improve her image
During his 60 Minutes interview with Anderson Cooper, Harry addressed his claim in Spare that Camilla leaked stories to the media to rehabilitate her image.
Harry discussed a book excerpt he wrote about Camilla. "She was the villain. She was the third person in their marriage. She needed to rehabilitate her image," he explained.
Harry and Prince William asked Charles not to marry Camilla. "We didn't think it was necessary. We thought that it was gonna cause more harm than good and that if he was now with his person, that surely that's enough. Why go that far when you don't necessarily need to?" he said. "We wanted him to be happy. And we saw how happy he was with her. So, at the time, it was, 'OK.'"
The Duke of Sussex called Camilla "dangerous" in his book. Cooper wondered, "How was she dangerous?"
Harry explained Camilla's desire "to rehabilitate her image."
He said, "That made her dangerous because of the connections that she was forging within the British press. And there was open willingness on both sides to trade of information. And with a family built on hierarchy, and with her, on the way to being queen consort, there was gonna be people or bodies left in the street because of that."
In his book, Harry claimed Camilla used him or William to gain better coverage for herself, writing how she "sacrificed me on her personal PR altar."
Showbiz Cheat Sheet acknowledges conditions and cultures can impact body language and is sensitive to all backgrounds.