Expert Says Kate Middleton's 'Modern' Parenting Style Is Proof the British Royal Family 'Does Evolve'
Kate Middleton bonds with her and Prince William's children, Prince George, Princess Charlotte, and Prince Louis. She cooks with them, plays with them, and does school drop off and pick up.
Parenting in the British royal family is changing. 
A parenting expert credits Catherine, Duchess of Cambridge — and her husband, Prince William, Duke of Cambridge — for moving the monarchy forward when it comes to raising children. 
Prince William and Kate Middleton are known for being hands-on parents
The Duke and Duchess of Cambridge, despite being senior members of the royal family with busy schedules and nannies to help care for their three children —  Prince George, 6, Princess Charlotte, 4, and Prince Louis, 1 — are known for their hands-on approach to parenting. 
They have rules, make time to drop their kids off at school and pick them up — something the late  Princess Diana did for William and his younger brother, Prince Harry, Duke of Sussex when they were growing up — as well as find ways to bond with their kids whether it's through cooking or playing outside. They also promote mental health.
The Duchess of Cambridge has a 'modern' approach to parenting
The way Catherine parents her and William's three kids is considered by an expert to relatable and modern. Martina Mercer, an expert on parenting, told Express it's accurate to call the Duchess of Cambridge's approach to raising George, Charlotte, and Louis current.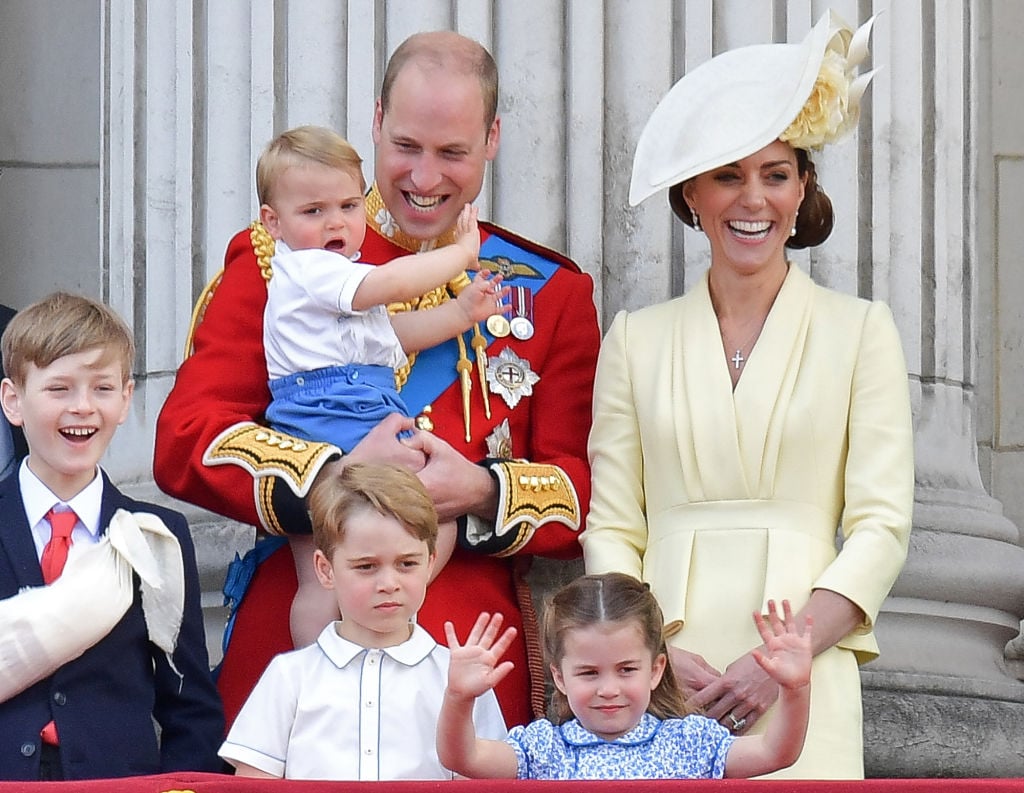 "Kate's parenting style can easily be described as modern. Alongside her own values, she's obviously researched the best ways to bring up children in today's society," Mercer said. 
And the Duchess of Cambridge is relatable because of it. 
"She's a mother we can all relate to as she simply wants to bring up children who are respectful, well mannered, but above all, happy and loved," Mercer added. Not only that "there's love, care, and affection in the way Kate is raising her children."
She's 'an integral part of her children's upbringing'
What has Catherine done as a parent that's considered modern? She's made it a priority to be part of her children's daily lives despite having nannies. 
"Even though she has an army of helpers who would happily take care of the children full-time for her, she forgoes this regularly in order to be an integral part of the children's upbringing," Mercer said. 
In addition, the Duchess of Cambridge has also made it a point to keep strong ties with George, Charlotte, and Louis. "She has also tried to maintain the strong mother/child bond she's formed with them since birth," Mercer added.
Kate Middleton makes eye contact with children
One thing Catherine has been seen doing, again and again, that's considered modern when it comes to parenting, is making eye contact with children. She's been photographed on numerous occasions crouching down to speak to her own children, as well as others, at eye level. According to Mercer, it shows a lot about the  Duchess of Cambridge's parenting style.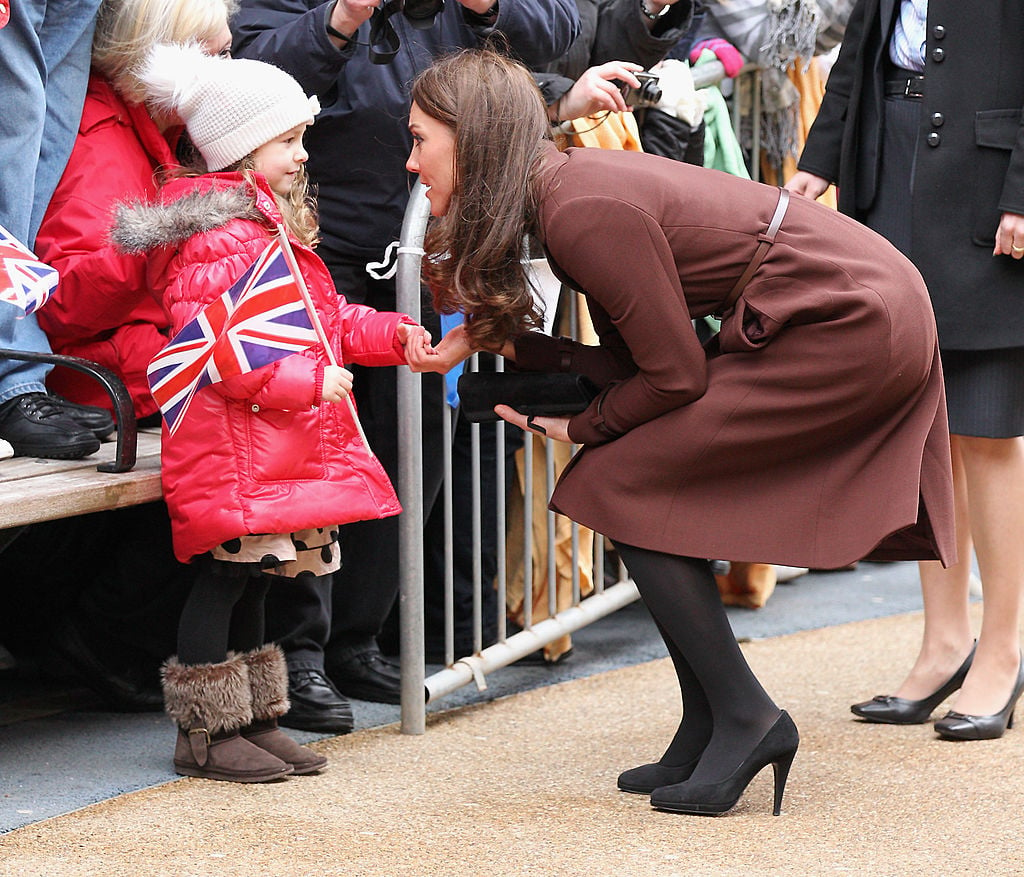 "She understands the importance of being on a level with children and not towering over them," the royal expert said. "It enhances communication, understanding and ultimately demonstrates love."
And, in Mercer's opinion, it "demonstrates that the royal family does evolve with the times."Celebrities have even copied the Duchess of Cambridge's eye level technique with children. Academy Award-winning actress, Anne Hathaway, revealed she started doing the same thing after she saw Catherine do it.