'Extraction 2': What Fans Want to See in the Sequel
Extraction is proving to be a success for Netflix, and with Chris Hemsworth and other members of Marvel's dream team in the crew, the movie continues to be a huge draw for the streamer.
If you haven't seen it, it's time to add it to your watch list. The film, shot in India, has elements of John Wick and Man on Fire with its non-stop, intense action scenes and mercenary-turned-hero narrative. Between its ending and fans' rave reviews, Extraction is begging for a sequel.
No wonder Extraction 2 has already been given a green light. The Russo Brothers and Netflix ironed out a deal for them to come back to pen the script, but they haven't decided which direction to take the story.
Leave it up to fans to spill their own ideas for what they would love to see in part 2. Let's take a look.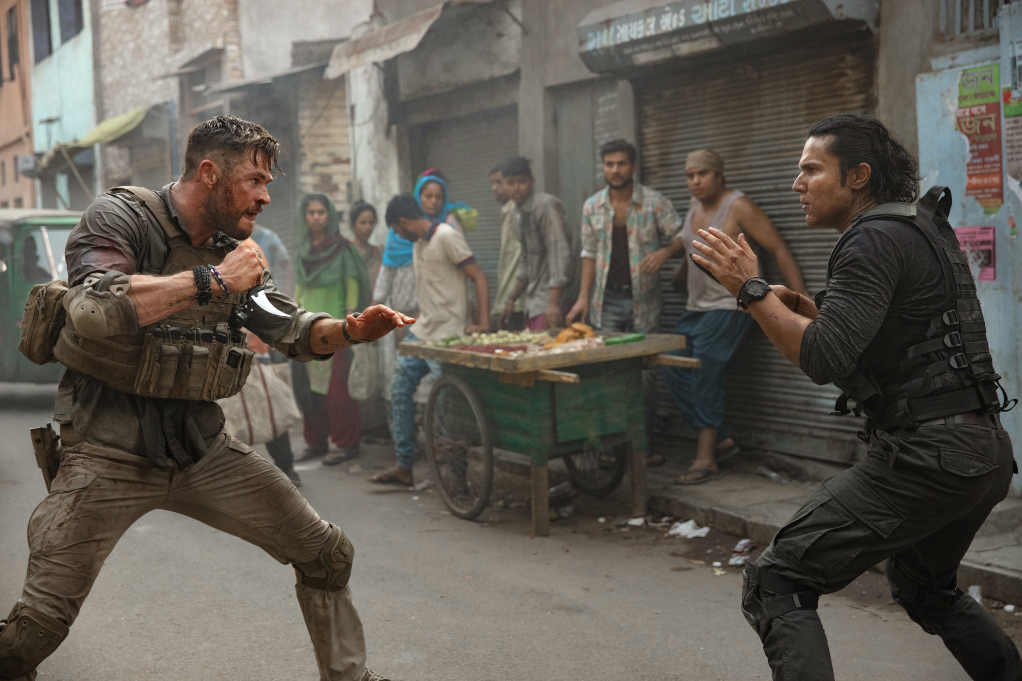 The return of Tyler Rake
This is the most obvious storyline that fans want brought to life, especially after that murky ending where it looked like Rake might have survived. Whether he lives to fight another day or goes back in time for a prequel, people want to see Hemsworth's character return, with or without Ovi.
On Reddit, one user wrote, "I like the fact that the ending was ambiguous. Since they never saw the body when he fell. Glad there is a sequel." Over at Twitter, some loved the film and some didn't but this commenter wrote, "I love one man….Tyler Rake!! Can't wait to see a sequel!!"
There's an overwhelming love for Hemsworth and seeing him a role other than Thor, so he's the first choice for a hero in Extraction 2.
A new hero on a different 'Extraction' mission
One idea tossed around by fans is the possibility of an entirely new adventure featuring a different hero. Rumors abound that another Marvel actor will sign on for a fresh installment, with some thinking Chris Evans or Chris Pratt could show up.
Even if no other Marvel hero picked up the mantle, viewers are still up for the sequel to feature another well known actor/actress if Tyler Rake is really dead. Additionally, the hope is the story would take the main protagonist to a different area of the world.
That is what mercenaries do after all; they travel, do the job, and get paid. Who would fill Hemsworth's shoes?
The 'Extraction' team could continue without Tyler
One of the final scenes of the film showed Nik Khan taking out Asif in the bathroom. Clearly, she is capable of badassery and there are others on the original team who are alive somewhere. Some fans are down for her to appear in a sequel—with or without big names in the cast list.
Why would this work? Actress Golshifteh Farahani told Looper that a deleted scene provided more background on her character.
There was a scene in the beginning of the movie that told us who [Nik] is really. She's a gun dealer. There was a scene — they took it out, it wasn't fitting — where she's dealing guns and buying guns and she's obsessed with guns. It's her thing, all kind of weapons.
She could carry a film on her own, right? Some fans believe so. The Russo Brothers are in the developmental stages of a script, so stay tuned to find out details for the next installment of this action series.