'Extraction' Star Randeep Hooda Is a Celebrated Bollywood Actor
Netflix's new action film, Extraction, stars Hollywood a-listers Chris Hemsworth and David Harbour. But it also features a number of notable Indian actors, including Randeep Hooda, who is a celebrated Bollywood star.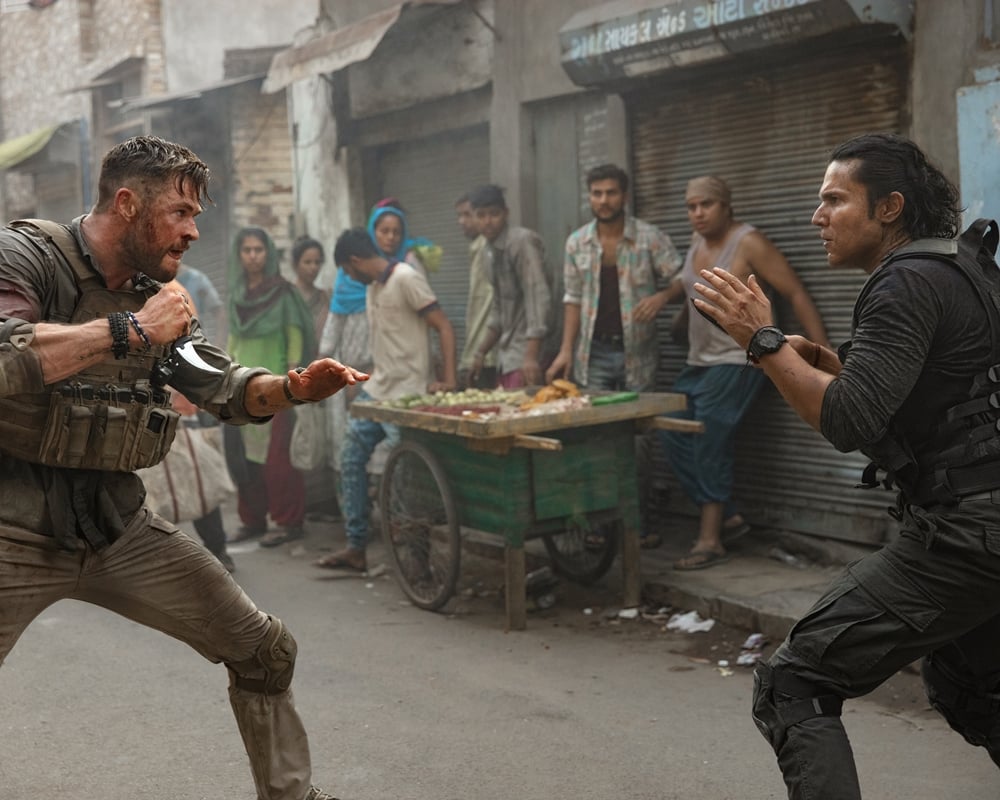 Who is Randeep Hooda and what else has he been in?
Hooda is an actor and equestrian who was born and raised in Haryana, India. He pursued his undergraduate and graduate studies in Melbourne, Australia while he worked a variety of odd jobs.
After returning to India, Hooda started modeling and then started his acting career with the 2001 film, Monsoon Wedding, in which he played the Australian-Indian bachelor, Rahul Chadha. Since then, the 43-year-old actor has been in a number of popular Bollywood films, including D, Risk, Once Upon a Time in Mumbaai, Beeba Boys, and Highway.
He was nominated with India's highest film honors for his performances in six different films. Hooda won Stardust Awards for his work in Jannat 2 and Highway and picked up a Best Actor Filmfare nomination for the erotic drama, Rang Rasiya/Colours of Passion.
Hooda's scenes in 'Extraction' are full of intense action
In Extraction, Hooda plays Saju, the man who tries to stop Chris Hemsworth's character, Tyler Rake, from rescuing a kidnapped boy. The film comes from producers Anthony Russo and Joe Russo and was directed by Sam Hargraves. All three filmmakers are known for their work on Marvel Cinematic Universe movies like Captain America: Civil War and Avengers: Endgame.
In the film, Hooda has a number of action and fight scenes opposite Hemsworth. And in an interview with News 18 Debate & Interview, he noted how much of a departure Extraction is from Marvel movies in terms of action, and revealed the prep it required.
"The sheer scale of the film and the fact that it is also a departure from Marvel films which are more fantasy, this is a hard-core, real gritty, sweaty kind of action," Hooda said. "And the crew involved, the kind of scale of action, details — all that required a lot more work, more prep. I was there, weeks before, doing all these fight rehearsals and going through all the guns and stuff you're going to use."
Hooda also revealed that his nonstop fist-on-fist fight scenes are far different than anything he's done before. But he also suggested the film's heart isn't in the action, it's in the emotion.
"The beauty about this film that differentiates it from other action films, or which adds to this film, is the fact that it is all based in emotional content," he said. "All the action is derived from emotion, which makes the action much more appealing — and meaningful."
What is 'Extraction' about and when does it premiere?
Extraction is about Tyler Rake (Chris Hemsworth), a black market mercenary who is hired to extract and rescue Ovi (Rudhraksh Jaiswal), the son of an imprisoned drug lord who is kidnapped by a rival crime syndicate. But when dealing with the underworld of traffickers and weapons dealers, Rake's mission becomes more of a challenge than he thought.
The Netflix film premieres on April 24.